This is not an easy question to answer! How hard it is to learn Afrikaans depends on a few things, really.
Afrikaans is the world's youngest official language. Known as "Cape Dutch" or "Colonial Dutch" back in the day, Afrikaans was only considered a "real language" in the previous century. Over the years, it has been influenced by many other languages, including Arabic, French, and Russian. So it can appear pretty daunting to learn!
However, AfrikaansPod101 is an easy way to learn Afrikaans because we simplify the learning steps for you. We introduce many simple but effective ways to learn Afrikaans while having fun at the same time! And our blog posts are informative and culturally relevant, such as this one on Afrikaans Etiquette in South Africa, and this one on Learning Dates in Afrikaans.
Table of Contents
1. Is Afrikaans Hard to Learn?
Hard for whom? 
If your own language has Germanic roots, then no, it's not that difficult at all. In fact, you may find it much easier to master than other languages, in most respects. 
Afrikaans is the fourth most-spoken Germanic language in the world, preceded by English, German, and Dutch. It's the majority language of Namibia and South Africa, estimated to be spoken by over 20 million people. This number includes second-language speakers.
Given Afrikaans' roots, if you can speak Dutch, you'll find that learning Afrikaans is quite a lot easier, too. The languages are very closely related, even though they differ in grammatical structure. Dutch is the older and, in some respects, more intricate of the two.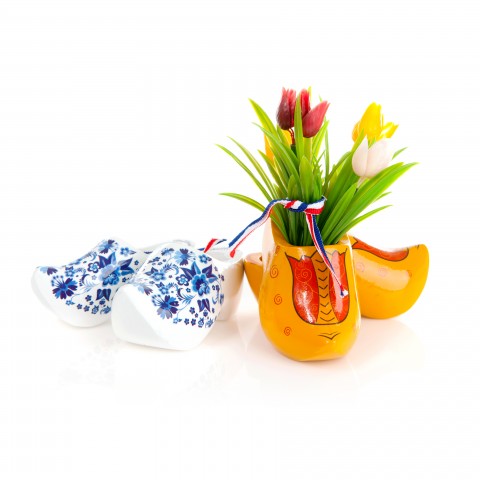 Let's look at what makes Afrikaans hard to learn for so many people, and a few ways it might be easier than English.
2. Reasons Why Afrikaans is Easy to Learn
Compared to English and most other languages, Afrikaans is simpler in many ways. 
Here are some examples of things that make Afrikaans so easy to learn.
2.1 Inflections /Infleksies
Generally speaking, Afrikaans has fewer inflections than most European languages. According to Writing Explained, inflections are the changes made to verbs, nouns, adjectives, etc., depending on what is being expressed (number, gender, case, voice, and so on).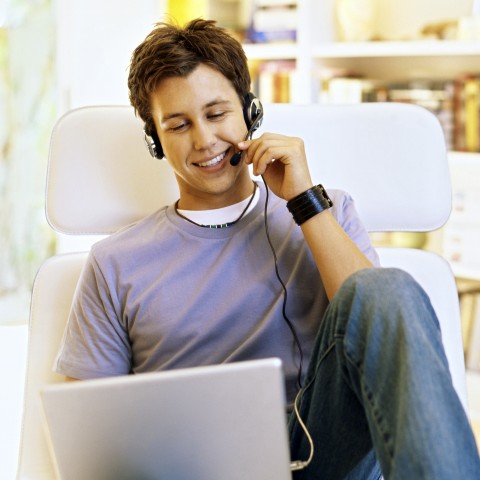 These changes can be anything from a simple letter to a more complex affix. An affix is a morpheme (one or more letters) that you can add to a word to change that word's meaning to some extent. Such as the genitive 's to indicate possession ("America's finest"), the plural "s" to indicate numbers ("husbands"), the comparative "-er" to indicate degree ("faster"), and so forth.
The best-known difference compared to English is probably the fact that Afrikaans verbs don't conjugate for subject. This is really super-uncomplicated and very easy to learn and understand!
Conjugations are a subset of inflections that occur only in verbs. Afrikaans is very simple that way because, irrespective of the noun, the verb remains the same. It only conjugates for tense, mood, aspect, and voice. 
Following are two examples of Afrikaans verb conjugation. You'll see that the verb remains the same, irrespective of noun number and gender.
2.1.1 Verb Conjugations – Simple Present Tense / Werkwoord Verbuigings – Teenwoordige Tyd
| | |
| --- | --- |
| AFRIKAANS | ENGLISH |
| Ek is | I am |
| Jy is | You are (singular) |
| Hy/sy is | He/she is |
| Julle is | You are (plural) |
| Hulle is | They are |
| Ons is | We are |
| Dit is | It is |
2.1.2 Verb Conjugations – Simple Past Tense / Werkwoord Verbuigings – Verlede Tyd
| | |
| --- | --- |
| AFRIKAANS | ENGLISH |
| Ek was | I was |
| Jy was | You were (singular) |
| Hy/sy was | He/she was |
| Julle was | You were (plural) |
| Hulle was | They were |
| Ons was | We were |
| Dit was | It was |
Afrikaans only has a simple past tense, a phenomenon not found in other Germanic languages. For instance, in English, we have "I was ill" and "I had been ill." In Afrikaans, the past remains simple: Ek was siek.
2.2 Gender Classification / Geslag Klassifikasie
Just like English, Afrikaans nouns are not gendered. Therefore, there's no noun classification or corresponding verb conjugation like in, for instance, French and Italian.
2.3 Definite & Indefinite Articles / Bepaalde & Onbepaalde Lidwoorde
Afrikaans is as easy as English regarding the use of different articles. (In fact, it's a bit easier, because there's only one indefinite article in Afrikaans.)
AFRIKAANS
ENGLISH
Bepaalde lidwoorde: die/hierdie/daardie
Definite articles: the/this/that
Onbepaalde lidwoord: 'n
Indefinite articles: an/a
Note: The indefinite article 'n ALWAYS gets written like this, even at the start of a sentence. In this case, the second word in the sentence (the noun it refers to) starts with a capital letter. 

Like this: 'n Hond sit voor die deur.





A dog sits in front of the door.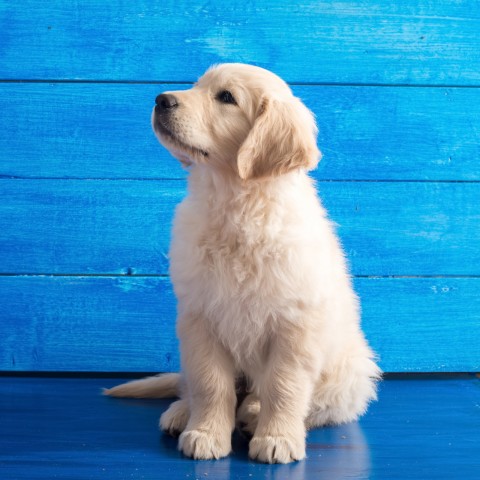 2.4 Questions Starting with a Verb / Vrae Wat Met 'n Werkwoord Begin
Question words are pretty common in most languages, and Afrikaans is no different. However, sometimes questions that are about an action start with a verb instead of a traditional question word. English is more complex in this way compared to Afrikaans, as two or more verbs are needed: "Do/does" + Verb. 
In most instances, this is not the case in Afrikaans. Depending on what it is we want to say, only one verb is necessary in simple questions.
Afrikaans: Waai die wind?
English: "Does the wind blow?"
or
Afrikaans: Werk die plan goed?
English: "Does the plan work well?"
or
Afrikaans: Is die man siek?
English: "Is the man ill?"
or
Afrikaans: Was die maaltyd smaaklik?
English: "Was the meal tasty?"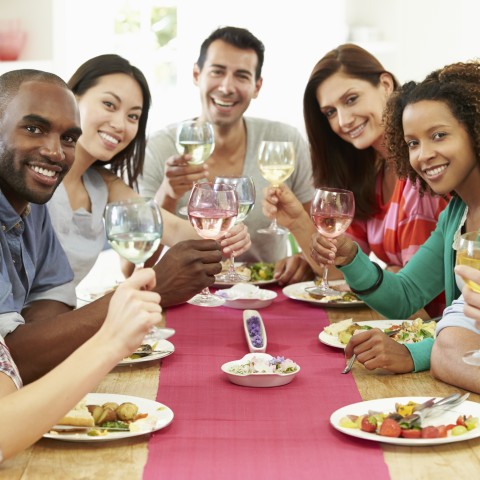 2.5 Spelling / Spelling
Over the years, Afrikaans spelling has been adapted from Dutch and simplified. For instance: the Dutch mij ("me") became my in Afrikaans. The pronunciation of zon ("sun") became son in Afrikaans. English-speakers find many Afrikaans words intuitive and easy to learn.
Afrikaans does pose some challenges, however. So, why is Afrikaans so hard to learn despite the simpler aspects we covered above?
3. Reasons Why Afrikaans Can Be Difficult to Learn
First, let's clarify this—no language is objectively easy to learn. Asking: "How hard is it to learn Afrikaans?" is the same as asking: "How hard is it to learn the piano?" Learning the piano may be comparatively easier than learning the oboe, for instance, but it still requires a lot of work and effort. If you want to become good at it, it's going to take effort and commitment. 
At AfrikaansPod101, we know this, which is why we keep our lessons short and accessible—not to mention fun and tailored to your personal needs.
Let's look at the ways in which Afrikaans is slightly more complex than other Germanic languages.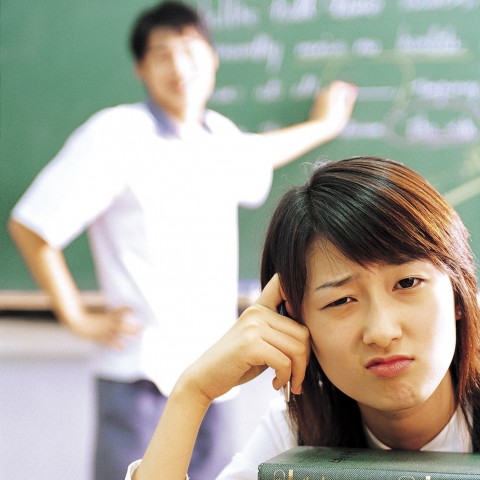 3.1 Afrikaans Negation / Afrikaanse Ontkennende Vorm
This is probably one of the better-known syntactic properties that poses challenges when learning Afrikaans: the so-called "double negative."
Afrikaners need to make very sure that you get it when they say "No!" A simple word won't do, nope; we have to repeat ourselves. The basic principle is this: Add a second 'negation word' in the final position. This means that a second nie ("no") is added after the verb, noun, or clause.
Here are a few examples:
| | |
| --- | --- |
| Afrikaans Ontkennende Vorm – Double Negative | English |
| Ek drink nie alkohol NIE. | "I don't drink alcohol." |
| Sy kan nie Afrikaans praat NIE. | "She can't speak Afrikaans." |
| Hulle is nie so arm NIE. | "They are not that poor." |
| Wie het nie opgedaag NIE? | "Who didn't arrive?" |
| Moenie dit doen NIE! | "Don't do it!" |
This rule doesn't apply in simple statement sentences.
For instance:
| | |
| --- | --- |
| Afrikaans Ontkennende Vorm – Simple Negative | English |
| Ek drink nie. | "I don't drink." |
| Sy praat nooit. | "She never talks." |
| Die kat hardloop nie. | "The cat doesn't run." |
Another way in which Afrikaans is slightly more intricate is the way nouns inflect for numbers.
3.2 Numbers / Syfers
In Afrikaans sentences, the noun inflects for numbers with a few suffixes, such as: "-s" / "-e" / "-te."
| | |
| --- | --- |
| AFRIKAANS | ENGLISH |
| Singular: meisie | Singular: "girl" |
| Plural: meisies | Plural: "girls" |
| Singular: hond | Singular: dog |
| Plural: honde | Plural: dogs |
| Singular: koffiebeker | Singular: "coffee mug" |
| Plural: koffiebekers | Plural: "coffee mugs" |
| Singular: land | Singular: "country" |
| Plural: lande | Plural: "countries" |
3.3 Afrikaans Trilled "R" / Trillende Afrikaanse "R"
Learning to speak Afrikaans correctly comes a bit difficult for English-speakers. It's easy to spot a non-native speaker by this one trait only: they battle with their Rs! 
Unlike the guttural R of the Dutch and the French, and the rolling R of the English, the Russian and Afrikaans trilling R is formed in the front of the mouth. This is done by pressing the tongue firmly against the little ridge behind the upper front teeth, like when you form a "t." Then, air is pressed over the tip of the tongue so that the tongue trills. Not easy to master, but neither is it impossible!
What makes things even more complex is that phonology, or the way the Rs are pronounced, differs by region. Learn a bit more about that in this pronunciation article. 
But don't despair. Like learning how to drive, cook properly, or fix a car, learning to speak Afrikaans just takes commitment and a bit of effort. And we have your back all the way!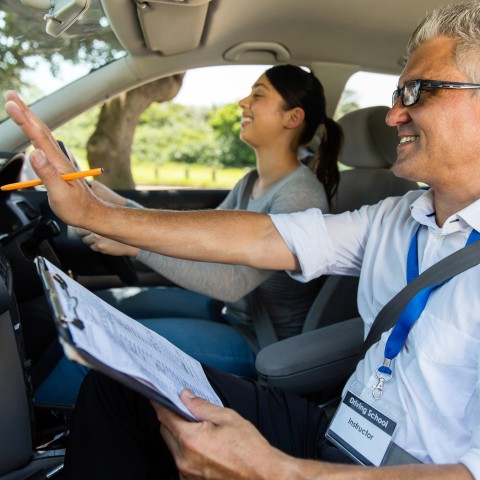 4. How to Learn Afrikaans with AfrikaansPod101 – Fast and Easy Ways at Your Fingertips!
We hope you enjoyed our article about the difficulties of learning the Afrikaans language! Do you feel more confident about learning now, or are there still some things you feel unsure about? Feel free to ask us in the comments!
Also, let us make it easier for you with our innovative approach to language-learning. You can expect the following when you enroll:
Make your Afrikaans learning experience much easier today by enrolling with us at AfrikaansPod101!
December 11, 2020
We tend to experience mistakes as either Tyrants or Teachers. Sometimes, we make regrettable mistakes that we berate ourselves over; other mistakes slide off us like rainwater.

In Afrikaans, we have a popular idiom: Probeer maak die beste geweer. (Lit. "Trying makes the best gun.") This roughly means that you won't know if you can hit a target unless you shoot!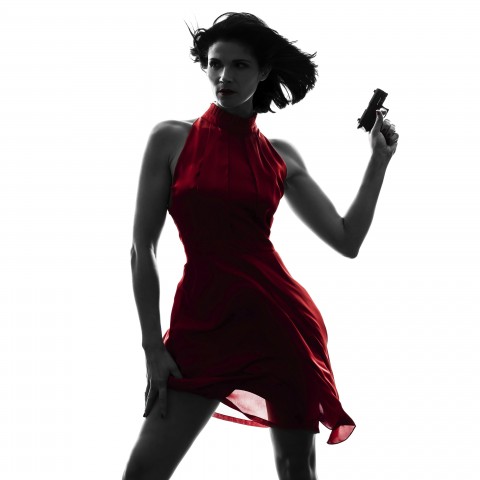 The secret is simply to not give up, no matter how often you repeat a mistake in Afrikaans! We understand this very well at AfrikaansPod101.com.
Dig into this guide to avoid making any of these common Afrikaans language mistakes!
Table of Contents
1. Vocabulary and Grammatical Mistakes
There are a number of mistakes in Afrikaans concerning vocabulary and grammar that you should keep an eye out for.
1.1 Don't be English!
One of the biggest Afrikaans mistakes is to use English syntax or English idiomatic language. 
Don't beat yourself up about this, though! The truth is, very few native speakers are educated (or stuck-up!) enough to not engage in some serious language mixing themselves.
English is, after all, one of our national languages, and South Africa is very English in culture. So, this cross-pollination is to be expected.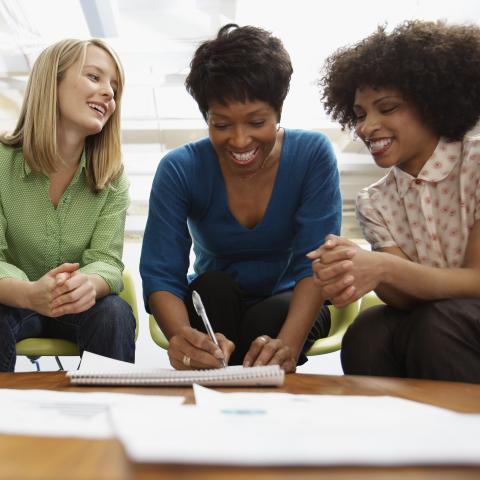 However, if you want to be taken seriously by the academic intelligencia, then try your best to avoid this. You will undoubtedly hear your Afrikaans friends say:
Dit was baie nice gewees! 
"That was very nice!"
Or, translating "I was like so pissed off with him" to Ek was soos in so kwaad met hom gewees. The errors include using a very modern English interjection ("like so"), and the preposition met, instead of vir. The correct Afrikaans translation would be: Ek was so kwaad vir hom gewees.
By all means, you can talk like this too, if your audience is young and casual. Our young people, especially, talk like this. 
But if your goal is to impress your Afrikaans academic friends or colleagues, then ditch Anglicizing the language.
The following are very popular English terms to pepper your Afrikaans with. Depending on the situation, slang is quite acceptable in our society.
| | |
| --- | --- |
| English Nouns | Correct Afrikaans |
| "boot" (not the shoe) | kattebak |
| "cubbyhole" | paneelkissie |
| "show" | vertoning, opvoering |
| "song" | liedjie, lied |
| "jam" (confectionary) | konfyt |
| "lift" | hysbak |
| "movie" | film, rolprent |
| "poet" | digter |
| "chips" (crisps) | aartappelskyfies |
| "fabulous," "amazing," "awesome" (pronouns) | fantasties, wonderlik, asemrowend |
1.2 The pesky plurals
Afrikaans is a bit more difficult than English when it comes to indicating plurals. In English, you just add an "s," most of the time. Think "one car" but "two cars." Or "one tree" but "two trees."
This rule works for some words in Afrikaans. For example: een meisie vs. twee meisies ("one girl" vs. "two girls") or een seun vs. twee seuns ("one son" vs. "two sons").
There are very few exceptions to this rule in English. But Afrikaans is a whole different kettle of fish. For the plural, we often modify the noun, and there are plenty of exceptions to the rule of simply adding an "s." Confusion about this can lead to many mistakes in Afrikaans!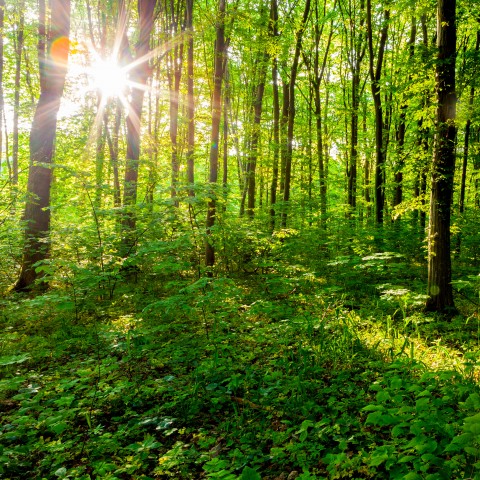 For instance, saying booms instead of bome ("trees") won't work in Afrikaans. And saying vliegtuigs or vliegtuige instead of vliegtuie ("airplanes") will earn a few smiles from your Afrikaans friends.
It's best to dig in and master Afrikaans grammar! 
2. Pronunciation Mistakes
For starters, see this lesson about Afrikaans pronunciation. This will give you a good idea of a broader range of pronunciation issues.
You'll soon see that Afrikaans pronunciation can be a bit tricky. We have a few uncommon sounds that have no approximates in, for instance, English.
The most common pronunciation mistake Afrikaans learners make is definitely with the pesky "r."
2.1 The Afrikaans R—Don't roll with it
Like in some other languages, Afrikaans has trilled Rs. This trilling sound is called the "dental and alveolar tap or flap" or an "alveolar consonant."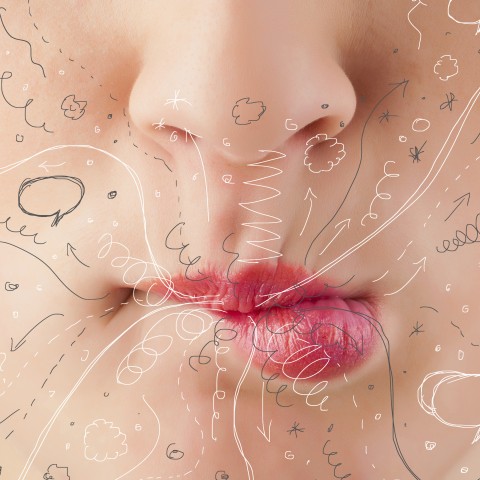 It's made like this: 
Lightly press the tip of your tongue against the front edge of your hard palate, where the alveoli are situated. (The alveoli are the sockets of your superior, or front, teeth.) 
Your tongue tip should be close to your two front teeth, but not touching them. 
Now, say "t" (like in "train"), but push air through the opening between your tongue tip and your front palate.
Your tongue will slightly contract and change position and shape—not a problem. If you're doing it correctly, your tongue tip will trill.
This is quite a difficult skill to master at first, and we understand that. Trilled Rs definitely don't have the same sound as the gentler-sounding rolled R common in English pronunciation. 
You won't sound like a native if you roll your Rs in Afrikaans, but we won't berate you!
Learn more about pronouncing consonants in Afrikaans with our recorded lessons by native speakers, like this one: The Pronunciation of Consonants in Afrikaans.
2.2 Those difficult diphthongs
The Google dictionary defines a diphthong as a sound formed by the combination of two vowels in a single syllable. When pronouncing a diphthong, the sound begins as one vowel and moves toward the other (as in "coin" and "loud").
Afrikaans has a few diphthongs of its own that non-native speakers find challenging to pronounce:
| | | |
| --- | --- | --- |
| IPA Phonetic Symbol | Afrikaans Diphthong | English Translation |
| ɪø | seun | "son" |
| ɪə | meet | "measure" |
| œi | muis | "mouse" |
| ʊə | stoot | "push" |
| ɔi | goiing | "burlap" |
| œː | brûe | "bridges" |
To master these, you'll probably need to learn from a native! Consider signing up for your own Afrikaans tutor with AfrikaansPod101 for nearly constant guidance.
2.3 The guttural G
This is another sound in Afrikaans that learners find difficult!
The "g" is pronounced in the back of the throat for most Afrikaans "g"-words. This sound is called a "fricative," meaning that it's produced by passing air through the partly constricted opening of your throat.
The only English approximation is "loch," as in the Lochness monster. However, don't pronounce it as "log," or worse, "lock!" 
Make the sound you would if you had a fishbone stuck in your throat. Or if you were emulating an angry, hissing cat—there, you got the Afrikaans G!
2.4 Emphasis is everything
Where you put the emphasis in a word can change its meaning in Afrikaans. This is especially true of compounds.
The part of the compound with the emphasized syllable holds an important focus for the meaning of the word.
For instance, a native will say mieliepap ("grits," or literally "cornmeal porridge"), with the emphasis on the first syllable. Mielies are corn, which is used to make cornmeal. 
So, by emphasizing this syllable, the exact meaning is conferred—i.e., it's not porridge made with oats, sorghum, rice, etc.
Sample: Ek eet mieliepap.
Translation: "I eat grits."
If you pronounce the word with the emphasis on the second syllable, you'll probably not be understood. Mieliepap just sounds funny.


Emphasis on the third syllable will sound like you split the words. This will change their meaning. (Splitting the words changes "cornmeal" to "corn" in meaning. And "porridge" changes to "a pulp" in meaning. Not a combination of mielie and pap you're ever likely to use! Think: Hy slaan die mielie pap. / "He beats the corn to a pulp.")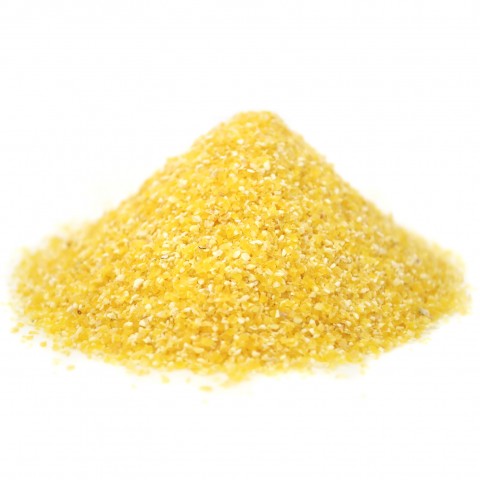 3. Spelling Mistakes – Compounds and Emphasis
Let's start with a spelling mistake in Afrikaans that trips up native speakers, too: when to join words and when to separate them.
This is an important Afrikaans mistake to avoid, because splitting words that belong together can completely change the meaning of what you're writing.
Afrikaans language tutors often preach that the rule of thumb is to compound. They'll tell you that your spelling will, more likely than not, be correct. 
And they're right! 
Take, for instance: vinger + nael ("fingernail"). This is correctly spelled vingernael. 

Also, tafel + poot ("table leg"), which gets written as one word: tafelpoot.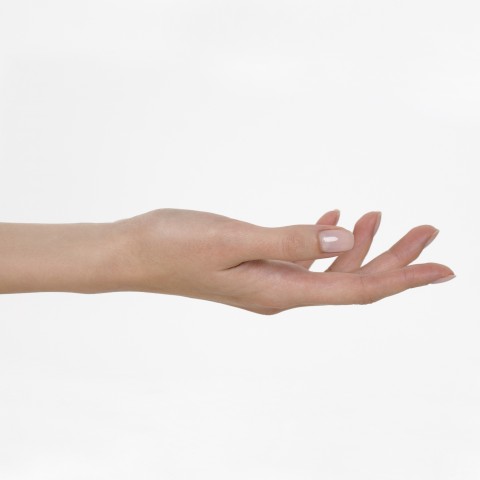 Exceptions
There are exceptions to the rule, of course. For instance: skool + visse ("shoal of fish"). Joining these two words would completely change the meaning of the word. (Skoolvisse is not incorrect, but it would be a neologism—a newly created word—that's rarely used. It would refer to fish belonging to a human school.)
Another exception is mediese fonds ("medical aid"). In Afrikaans, like in English, it's incorrect to join these two words, and it should never be written that way.
Tip: For the more advanced Afrikaans students—a linguist once gave me a tip about compound words in Afrikaans. He pointed out that these, or other words that get written together, are always pronounced with the emphasis on the first syllable.
3.2 Sometimes it's good to split…
Splitting words sometimes changes the meaning legitimately.
Take, for instance, the word opsoek.
This means "looking up someone or something," like from a directory or at a specific address. Pronounce it with the emphasis on the first syllable.
Sample: Ek gaan my niggie opsoek. (Stress the first syllable when pronouncing.)
Translation: "I'm going to look up my cousin."
However, splitting the words will turn them into a known term: op soek. This means "to look for someone or something." (Here, again, pronunciation is important. The emphasis will fall on the second word, which changes the meaning somewhat.)
Sample: Ek is op soek na my niggie.
Translation: "I am looking for my cousin."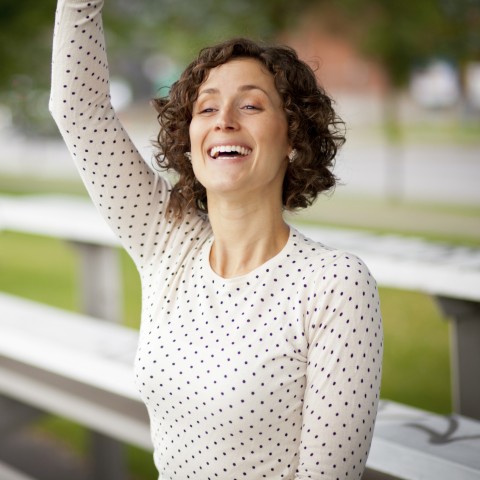 As you can see, opsoek and op soek are closely related, and the difference in meaning is nuanced. Let me explain by adding context in an example situation.
You, chatting with your partner at the breakfast table: 
Ek gaan my niggie Riana opsoek vandag. 
"I'm going to look up my cousin Riana today."
Also you, addressing the guy who opened the door at your cousin's last known address: 
Ek is op soek na my niggie Riana. 
"I'm looking for my cousin Riana."
4. Other Common Afrikaans Spelling Mistakes
The following mistakes are even common among native Afrikaans-speakers! Avoid embarrassment and impress your Afrikaner boss or friend with your superior spelling skills!
This list is not exhaustive, and you'll see that some are loan words from other languages.
| | | |
| --- | --- | --- |
| Mistake in Afrikaans | Correct Afrikaans Spelling | Translation |
| agressie | aggressie | "aggression" |
| asperine | asperien | "aspirin" |
| Australie | Australië | "Australia" |
| brocolli | broccoli | "broccoli" |
| burgermeester | burgemeester | "mayor" |
| cappucino / capucino | cappuccino | "cappuccino" |
| deurgans | deurgaans | "throughout" |
| defnitief | definitief | "definitely" |
| dieët | dieet | "diet" |
| Epos / epos | e-pos | "email" |
| geintereseerd / geinterresseerd | geïnteresseerd | "interested" |
| graffitti / grafiti / grafitti | graffiti | "graffiti" |
| herhinder | herinner | "remind" |
| huistoe / winkeltoe / skooltoe | huis toe / winkel toe /  skool toe | "going home / to the shop / to school" |
| ingeneur  | ingenieur | "engineer" |
| interresant | interessant | "interesting" |
| Japannees | Japanees | "Japanese" |
| knië, kniee  | knieë | "knees" |
| kominukasie / komunikasie | kommunikasie | "communication" |
| komittee, kommitee, kommittee | komitee | "committee" |
| leêr  | lêer | "file" |
| nogals | nogal | "kind of" |
| Namibia | Namibië | "Namibia" |
| ommelet / omellet | omelet | "omelette" |
| onmiddelik | onmiddellik | "immediately" |
| sateliet | satelliet | "satelite" |
| sedertien | sedertdien | "since" |
| waardeur / wardeer | waardeer | "appreciate" |
| yogurt | jogurt | "yogurt" |
Apparently, children and Nobel Prize winners have a specific trait in common: they don't allow mistakes to throw them off course.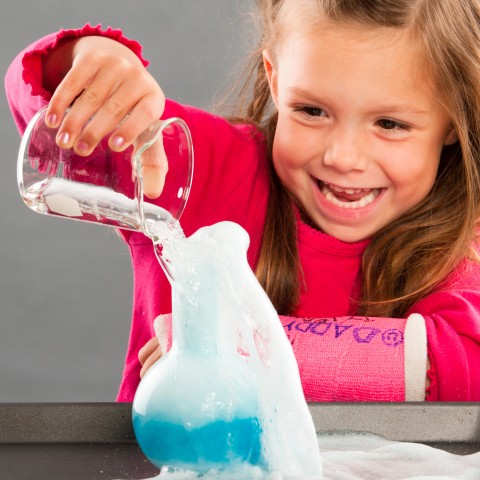 And it makes sense! Think of how you learned to speak your native tongue. It took many adorable mistakes (and even more tries) before you started sounding human. 
But you didn't give up just because your speech wasn't perfect after the third try! You kept at it and now you can speak fluently.
Expect to make many Afrikaans language-learning mistakes. Learn to love them for the teachers they are—over time, they will disappear. Almost like they're friends for a season.
However, there's nothing wrong with being prepared! So, while this list of common mistakes in Afrikaans is not exhaustive, we hope that it will help you master the language. That's our main aim at AfrikaansPod101!
In fact—ask us in the comments if you're wondering if something is a mistake in Afrikaans! We'd be happy to help you this way.
6. The Many Ways AfrikaansPod101 Can Help You Correct Afrikaans Mistakes
With AfrikaansPod101.com, you'll be learning with the best team!
Sign up for a free online course now, and create a lifetime account. You'll have access to the following and more:
What's not to love?!

If you're serious about your learning, make use of our three different learning plans.
We've got you covered!
November 27, 2020
Questions are language constructs we use to elicit information from other people, making them crucial in communication! Knowing stuff helps you navigate your way in this world—every child knows this. 
And any parent will tell you that even babies know how to "ask"!
So, if your plan is to connect and communicate with Afrikaners, it's very important to learn or brush up on the  most common Afrikaans questions and answers.

Afrikaners are nice—like the country's climate, they're warm and friendly. And they love to chat, especially with new friends! So at AfrikaansPod101.com, we make sure that you master the Afrikaans you need to connect with them.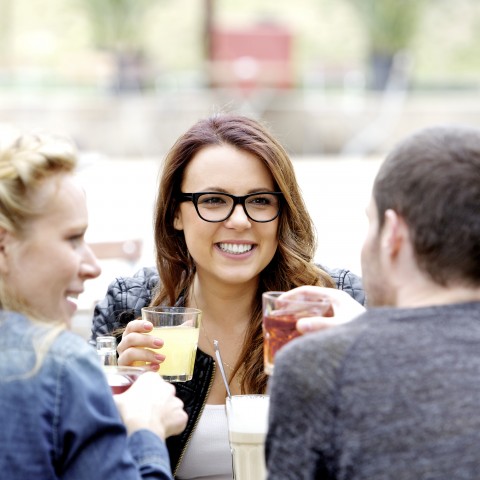 Learn the most useful Afrikaans questions and answers quickly and easily in this article (and even more when you sign up)! This way, you'll be able to converse in Afrikaans in no time, and reap all sorts of benefits.
Using Afrikaans questions, and making use of the Afrikaans question word list in this article, will boost your confidence, and can even help you make new friends. Not a bad prospect.
So, let's not waste time. Get cracking on this list of the top Afrikaans questions and answers!
Table of Contents
1. Wat is jou naam? / What is your name?
This is a very important question in Afrikaans when introducing yourself and getting to know someone. (Okay, well, it's important in every language, if you want to get on with people!)
This is a pretty straightforward question, and it's commonly used in a variety of situations. 
However, there are other ways to ask the same thing.
Alternate Ways of Asking
1.1 Hoe heet jy? / "What are you called?" (Roughly translated)
This is an antiquated way to ask for someone's name. Because this Afrikaans question is related to Dutch, it doesn't get used that often anymore; when it does get used, it's usually by older folks.  
1.2 Wat kan ek jou noem? / "What can I call you?"
Even in English, this question sounds slightly flirtatious, doesn't it? But fortunately, there's nothing improper about it. So, if you need to put an Afrikaans-speaking person at ease, this is a nice phrase to use—with a calm, friendly smile and eye contact, of course.
1.3 Wat is jou volle name, asseblief? / "What are your full names, please?"
This is a phrase used to ask for one's name and surname, and it's mostly used in official situations. 
Possible Answers
Now, let's look at some different ways you can answer these Afrikaans questions.
1.4 My naam is Annabel. / "My name is Annabel."
A straightforward, simple answer, suitable for use in any situation.
1.5 Noem my Annabel. / "Call me Annabel."
This is a slightly informal response, and it's good to use if you need to be friendly and engaging.
1.6 Ek heet Annabel. / "I am called Annabel."
The antiquated response to the antiquated Afrikaans question above (1.2).
1.7 Jy mag my op my naam noem. / "You may call me by my name."
If someone knows your name and you want to put them at ease, you can tell them this. It indicates that you're comfortable with a certain level of trust and informality between the two of you. 
If you guessed that this can also be the flirtatious, playful (and cheeky!) reply to question 1.3 above, you'd be right! 
It could also be a rather facetious response, so better not use it when you're talking to someone very senior to you (e.g. a police officer, the traffic cop stopping you on the road, or a doctor).
2. Waarvandaan is jy? / "Where are you from (originally)?"
Afrikaans-speaking South Africans are, by nature, inquisitive people who want to know things about your personal history straight away! 
Fear not, they'll be willing to share the same information about themselves. "Open" and "gregarious" are terms that describe Afrikaners well. So, start unpacking your family history already—beginning with one of the most common questions in Afrikaans asked of foreigners!
This Afrikaans question is used interchangeably with another one:
2.1 Waar kom jy vandaan? / "Where do you hail from?"
Most of the time, both questions specifically ask about your place of birth and/or where you grew up.
Possible Answers
2.2 Ek kom van Utrecht af. / "I'm from Utrecht."
This could imply that you're still living there, but not necessarily.
2.3 Ek is gebore in Utrecht en het daar grootgeword. / "I was born in Utrecht and grew up there."
This is a more specific answer that leaves little room for interpretation. 
These Afrikaans questions and answers are often confused with the ones directly below, even by locals! 
3. Waar bly jy? / "Where do you live?"
Yup, this person wants to know where you're currently residing. This can mean that they're asking for the location of your temporary or permanent residence. Depending on the situation and how much you trust the person, answer with as many (or as few) details as you prefer.
Next is a question that's a bit more informal, and asks for the same information but with more details.
3.1 Wat is jou huisadres? / "What is your home address?"
Have it ready on a piece of paper, in case it's the taxi driver asking! Or better—learn it by heart. Your address is an important bit of information, no matter which country you're visiting.
Possible Answers
3.2 Ek bly tans in Kaapstad. / "I currently live in Cape Town."
Obviously, fill in your own city or town of residence!
Answering question 3.1:
3.3 My woonadres is ___ [e.g. Stay Nice Guest House; Main Straat, 48 Blouberg Strand]. / "My residential address is ___."
The sample (between brackets) is for a temporary address. Again, fill in your own details. You could add your permanent residential address here, too.
As an aside: Just like in any other country, don't ditch your gut feeling or the habit of keeping personal information safe when visiting.
South Africans are, as a rule, friendly and helpful people, but charlatans and criminals can live anywhere. So, if someone or something looks or feels too good to be true…well, you know how the saying goes.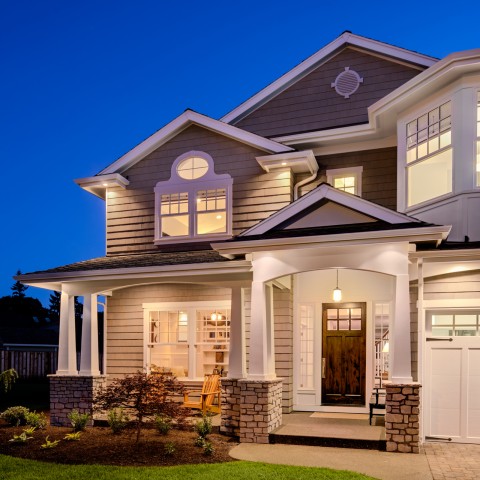 4. Waar bly jou familie? / "Where does your family live?"
This question can be asked in official situations, such as at a police station, in a hospital, or by your South African employer. Answer truthfully. And keep in mind that you'll very likely be asked this in informal situations too, so don't say you weren't warned!
Relax, though. Your newly acquired Afrikaans friend is not a plotting serial killer.
They're showing that they like and want to know more about you. This instant intimacy is a hallmark of the way we roll at the very southern point of Africa.
Answer vaguely if you don't feel comfortable with this level of info-sharing yet. Don't worry! Your Afrikaner friend will understand. 
That said—just don't lie, especially if you can see this friendship going somewhere good. Later, you'll regret not being honest. Truthfulness is an important quality in Afrikaner relationships.
Possible Answers
4.1 My familie bly in Utrecht in Nederland. / "My family lives in Utrecht in the Netherlands."
Pretty self-explanatory. This can refer to where your birth and/or extended family still resides.
A variation of this answer is:
4.2 My familie is van Utrecht. / "My family hails from Utrecht."
Like in English, there is a distinction. This means that your family is from that area, but not necessarily living there still.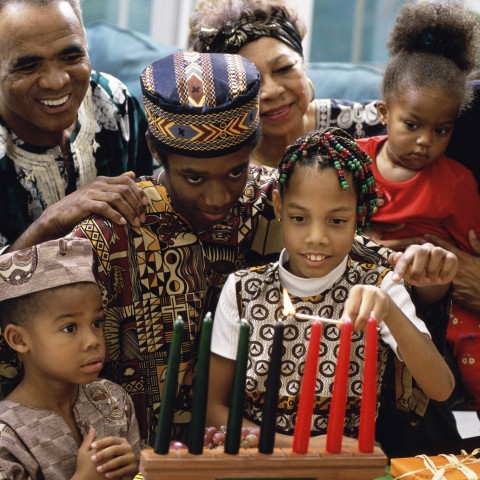 5. Waar werk jy? / "Where do you work?"
This is very likely something you'll be asked in both official and social situations. Your answer will probably include the name of a company and a location.
Here's a similar question:
5.1. Wat doen jy vir 'n lewe? / "What do you do for a living?"
The difference is nuanced, but, like in English, the answer doesn't necessarily include the name of your employer.
Possible Answers
5.2 Ek werk vir Vodacom in Kaapstad. / "I work for Vodacom in Cape Town."
This one is self-explanatory, but keep in mind that it's the short version. If an official person asks this question, you could include your actual work address. Insert your own employment details, of course.
5.3 Ek is 'n vliëenier. / "I am a pilot."
If the conversation is informal, this is all you need to say in reply to question 5.1. 
5.4 Ek het my eie besigheid en werk van die huis af. / "I have my own business and I work from home."
For the entrepreneurs!
6. Kan jy Engels praat? / "Can you speak English?"
A vital question in Afrikaans! Especially if you'll battle just to understand the replies. 
Here's a variation of this question:
6.1 Praat jy Engels? / "Do you speak English?"
This is a slightly more informal way of asking the same thing. Obviously, replace "English" with the language of your choice.
Possible Answers
6.2 Ek praat Afrikaans. / "I speak Afrikaans."
This reply will imply that you can speak it rather well.
6.3 Ek praat nie Afrikaans nie. / "I don't speak Afrikaans."
This is a handy phrase, especially if you're in deep-rural South Africa. You'd be more likely to get swift assistance if the native speaker understands that you can't speak Afrikaans well yet.
6.4 Ek leer nog Afrikaans praat. / "I'm still learning to speak Afrikaans."
At least you're trying! Like in most other countries, your effort to learn the natives' language will be much appreciated, admired, and encouraged.
6.5 Ek praat 'n bietjie Afrikaans. / "I speak a bit of Afrikaans."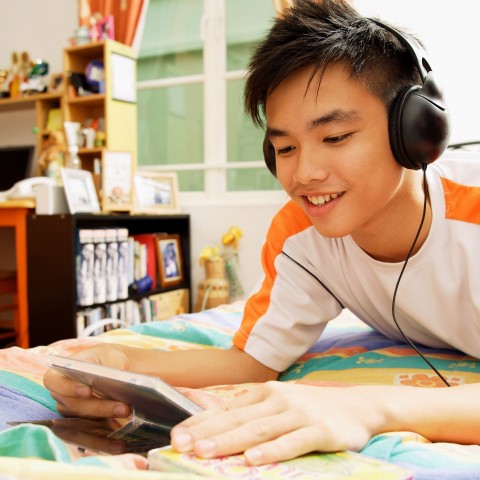 7. Hoe oud is jy? / "How old are you?"
Uhm, not considered the most polite question in social settings—especially when addressing older women!
We also won't ask you to divulge your age…unless you look twenty years younger than you are. But then, you're probably used to getting this question anyway.
On the topic of social etiquette, Afrikaners are pretty down-to-earth, pragmatic, and easy-going people. 
So, in our books, there are very few unforgivable social gaffes. These are not even, strictly speaking, social gaffes. It's your common, garden-variety bad behavior that we frown upon socially.
For instance, don't hit a child. Nowadays, that's a crime in South Africa, even if the child is yours. Actually, just don't hit anyone. 

And don't be rude, selfish, or insulting. This type of behavior lands guests on the other side of the welcome mat—probably on their butt. Most Afrikaners are great at setting boundaries.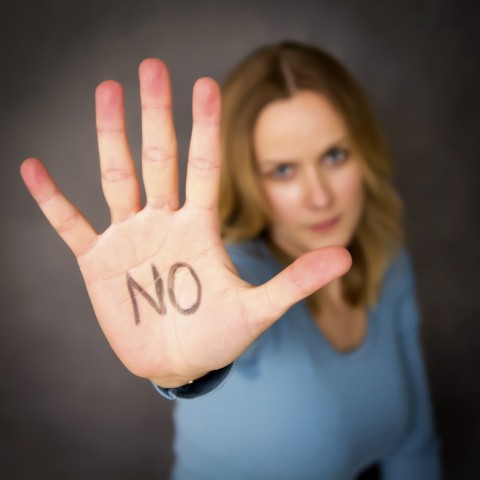 You'll be forgiven many small social sins, especially once we sense that you're reliable, transparent, and a cool person!
Anyway, take the cue and rather don't ask this Afrikaans question unless you're making conversation with one of the kiddos! Then make a fuss of the reply, no matter what.
Possible Answers
7.1 Ek is ___. / "I am ___."
Insert your age in the blank. (To learn Afrikaans numbers, do visit us at AfrikaansPod101.com. You can learn to count straight away—anywhere and for free!)
The longer version of this reply is:
7.2 Ek is vyf-en-twintig jaar oud. / "I am twenty-five years old."
Again, just add your own age. Both are commonly used, but the former is the more colloquial reply.
7.3 Ek is vyftig jaar en ses maande oud. / "I'm fifty years and six months old."
In case you need to be very specific.
8. Wat is jou foonnommer? / "What is your phone number?"
Uncomplicated and self-evident, this question can be used in any situation. You can also ask a simpler question:
8.1 Wat is jou nommer? / "What is your number?"
This will only work if the context is clear, of course.
Possible Answers
8.2 My foonnommer is ___. / "My phone number is ___."
The short version is:

8.3 My nommer is ___. / "My number is ___."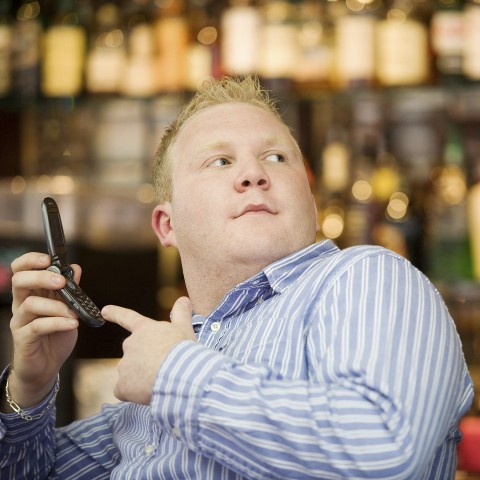 9. Wanneer is jou verjaarsdag? / "When is your birthday?"
Like the question about age, we don't ask this right after learning a person's name. But it's not such a sensitive topic, so you won't be ostracized if you do ask this of your new Afrikaner friend. 
And we love birthday parties!
This question, though, should not be confused with:
9.1 Wat is jou geboortedatum? / "What is your birth date?"
The difference should be evident.
Possible Answers
9.2 My verjaarsdag is 22 November. / "My birthday is November 22."
Just fill in your own birthday.
9.3 My geboortedatum is 22 November, 1969. / "My date of birth is November 22, 1969."
Answering question 9.1.
9.4 Ek is gebore op 22 November, in 1969. / "I was born on November 22, in 1969."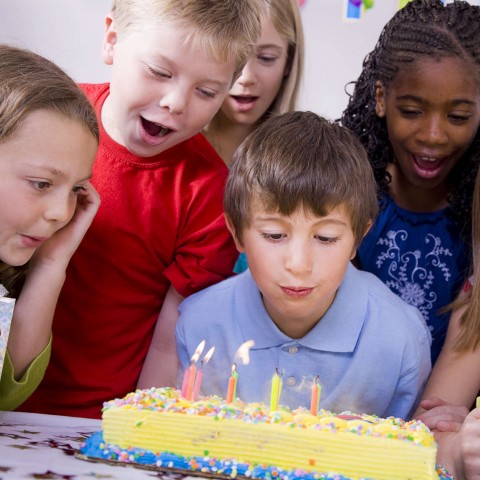 10. Hoeveel kos hierdie? / "How much does this cost?"
In South Africa, you can't haggle in shops; it's unacceptable. An item's price is its price, and it's almost never negotiable. So, you won't be using this question to quibble about the cost of something. Save that for the casual street markets!
However, it's good to know this Afrikaans question when the price isn't evident. 
A variation:
9.1 Wat is die prys hiervan? / "What is this thing's price?"
You can use this in restaurants, for instance, to learn the price of a specific dish. It needs to be clear what you're referring to, of course. 
You can also modify the question by adding: … in Amerikaanse dollars / "…in American dollars."
Possible Answers
9.2 Dit kos ses-honderd Rand. / "It costs six-hundred Rand."
The Rand, or ZAR, is South Africa's monetary unit. This amount will get written like this: R600.

BTW, to learn about Afrikaans money, subscribe to AfrikaansPod101 now for access to a quick lesson!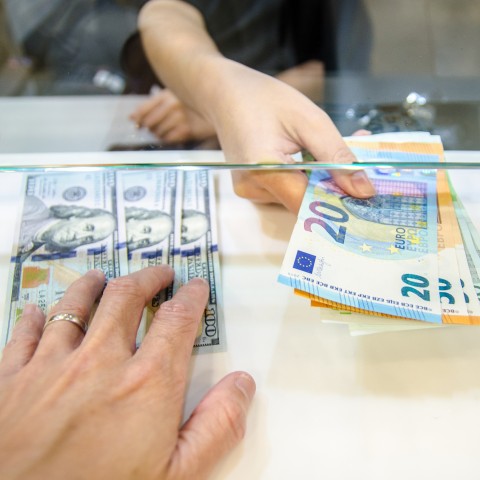 11. Bonus: Hoe sê mens ___ in Afrikaans? / "How do you say ___ in Afrikaans?"
Insert the English word, or indicate what you mean. This question is especially handy when you first start learning Afrikaans, and you're going to ask this a lot. Shorten it by leaving out in Afrikaans. 
And fear not—we're patient with students! We'll translate for you with a smile.
You can also ask:
10.1 Wat is ___ in Afrikaans? / "What is ___ in Afrikaans?"
The difference between the questions should be evident. Choose the one that best fits your situation.
Possible Answers
10.2 Jy sê ___. / "You say ___."
10.3 Dit is 'n ___. / "That is a(n) ___."
10.4 Dit is 'n ___ in Afrikaans. / "That is a(n) ___ in Afrikaans."
This is a more elaborate answer. Leave out the article 'n when you're not referring to a specific thing.
10.5 Ek weet nie. / "I don't know."
Well, sometimes you just don't.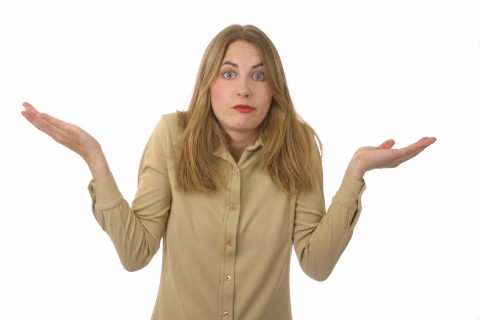 Well done! If you know these Afrikaans questions and answers by heart, you're well-equipped to start a conversation. 
Are there any other questions and answers in Afrikaans you want to know? Let us have them in the comments!
Before we conclude, here's the promised list of Afrikaans question words:
| | |
| --- | --- |
| Afrikaans Question Word | English Translation |
| Wie | "Who" |
| Wat | "What" |
| Waar | "Where" |
| Wanneer | "When" |
| Hoekom | "Why" |
12. AfrikaansPod101 Makes Learning Afrikaans Questions and Answers Super-Easy!
Afrikaans, which is closely related to Dutch, is both an easy and challenging language to master. This is especially true if your own language is not Germanic-based.
But don't fear!
We make it easier for you with our innovative approach to language-learning. Outlined below are just some of the perks you can expect when you enroll:
Enroll with AfrikaansPod101.com now for a lifetime membership! You'll be happy with us—there's no question about it!
November 13, 2020
No more biting your nails over your pending Oral Proficiency Interview (OPI) Afrikaans proficiency test! Anxiety only serves a good purpose if it motivates you to prepare well, because, as the saying goes, "Good preparation makes its own luck."

Also, uncontrolled anxiety is bad for you and can definitely spoil your chances of performing well. We truly understand this at AfrikaansPod101.com, so we aim to help you reach your language goals so you can ace any Afrikaans exam with ease and confidence!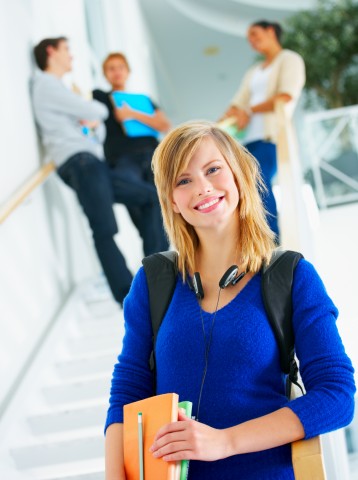 In this article, we'll start with a look at why taking the OPI standardized language competency test can be helpful to you. 
Then we'll move on to:
A) more details about the OPI, which is one of the oldest and best-known international Afrikaans proficiency tests available, offered by the American Council of Teaching Foreign Languages (ACTFL);
B) what you can expect the test to look like;
C) tips on how to prepare for the test like a boss;

D) other Afrikaans proficiency tests on offer
Table of Contents
1. How Can Taking the OPI Afrikaans Proficiency Test Benefit You?
Afrikaans competency tests are required by some institutes of higher education, such as colleges and universities, for the entrance and exit exams of certain programs. 
Passing an Afrikaans proficiency test may also be a job requirement, if you're, for instance:
working or planning to work in South Africa
working with South African Afrikaans-speaking business clients, patients, or others
working abroad with an Afrikaans Embassy or Consulate
These are not the only benefits, however.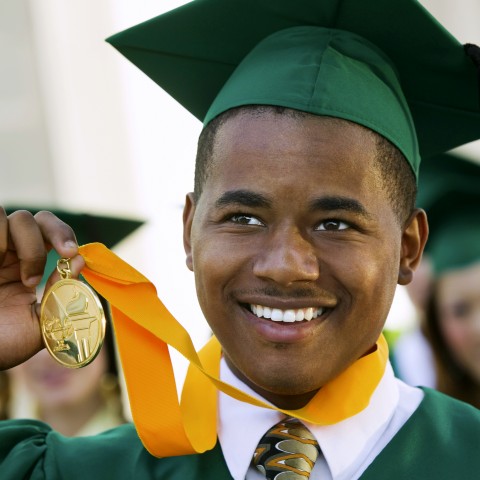 On their exclusive licencee's website (where you can order the tests), the American Council of Teaching Foreign Languages lists a few other uses for their flagship assessment test (the OPI).
These include:
Language fluency certification
Earning college credit (Official OPI ratings are recommended for college credit based on the American Council on Education credit-by-examination review.)
Certain program evaluation and performance
Linguist or teacher credentialing
For research purposes
For employment selection (In this case, an employer will most likely require that every applicant do this test.)
It could also benefit you if you're applying for a South African work or residential visa. Afrikaans is one of the most commonly spoken languages in the country—almost 7,000,000 residents are fluent speakers.
A. ACTFL's Afrikaans Oral Proficiency Interview (OPI)
The ACTFL is one of the oldest institutions of its kind. Founded in 1967, it promotes language-learning and proficiency around the world, and has a whole center dedicated to assessment, research, and development.
At this point, the only Afrikaans exam available through the ACTFL (the OPI exam) is for the evaluation of speech.
In the ACTFL's own words, the OPI is a "valid and reliable means of assessing how well a person speaks a language." Third-party studies have documented the OPI's reliability in this, and the ACTFL is furthermore rigorous in its training and monitoring of language professionals as testers.
There are two types of OPIs: a commercial one and an official/certified one. The main difference between them is that commercial OPIs are single-rated, and the certified one is double-rated. Read on for more information about that. 
B. What You Can Expect the Test to Look Like
The Oral Proficiency Interview takes the form of a rater conducting a one-on-one telephonic interview with the testee in order to record a ratable speech sample.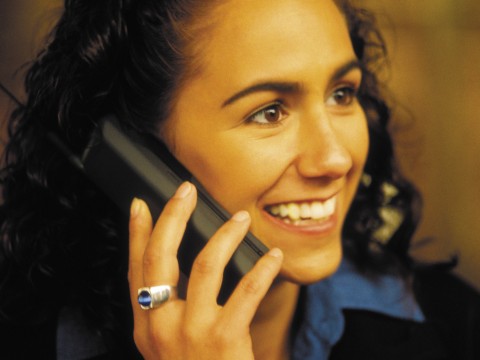 In the case of official or certified OPIs, the sample is also evaluated by another rater, based on the same criteria. The two raters' scores must agree independently before a rating is issued.
If it's a commercial OPI, the speech sample is rated only once, by the tester.
Then a score is assigned, based on the Interagency Language Roundtable (IRL)'s scaling system, which has six levels: 0 – 5. The scale and ratings are based on criteria determined by the IRL's Language Skill Level Descriptions for Speaking.
According to the IRL website, each of the scale's six "base levels" implies control of any previous "base level's" functions and accuracy. Therefore, getting a "0" means that a testee has no conversational Afrikaans skills, while a "5" means that the testee has the oral ability of a highly articulate, well-educated native Afrikaans speaker.
The IRL also offers completely computerized OPIs, but this testing option is not yet available for Afrikaans.
The duration of the call lasts between twenty and thirty minutes. The conversation is continuously adapted by the rater based on the testee's interests and abilities, so it's highly personalized and relates to real life. 
Therefore, it's not possible to know the exact content of the conversation beforehand. However, you can expect the interview to be based on this formula, consisting of four mandatory phases:
Warm-up 
Level checks
Probes
Wind-down
It should be clear that the tester will be looking at your ability to use Afrikaans effectively and appropriately in real-life situations. 
1- What it isn't
The test has nothing to do with checking when, where, why, or how you acquired Afrikaans. 
It isn't an achievement test assessing specific aspects of course and curriculum content for academic purposes.
Neither is it connected to any specific instructional method.
The test isn't comparative, meaning that your performance is not compared to other testers'.
2- How to Schedule a Test
All of the ACTFL's assessments are done through their exclusive licensee, Language Testing International (LTI). 
The ordering and scheduling of tests are done online via the LTI's website. Simply select the OPI assessment, based on your abilities and what you need it for; the procedures and steps to follow should be indicated clearly online. 
Individuals can apply for language certification, as can organizations, in which case different procedures and steps will apply. The site's instructions are easy to follow.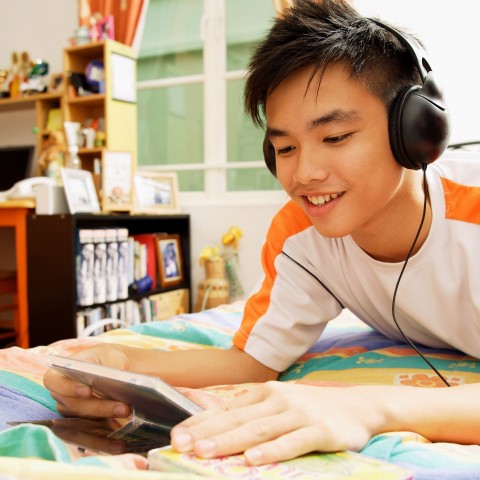 C. How to Prepare for the OPI Like a Boss
Since it's clear that the oral proficiency assessment is to ascertain your real-life conversational skills, it is, as said, difficult to predict what you'll be asked during the test with the interviewer.
Also, you probably won't be able to fool the tester—they're very highly trained!
Therefore, the best preparation strategy would be to dig in and do some good old grafting in preparation for this assessment. AfrikaansPod101 can be of great help to you with this—just read on!
Meanwhile, here are some expert tips to help you prepare for an oral Afrikaans exam:
1- Practice, Practice, and More Practice
You can't dodge this step! You'll need to practice your Afrikaans-speaking abilities a lot if you want to get a good score on the OPI.
The best way to do this, according to foreign language-learner gurus, is to have as many conversations with (preferably native) Afrikaans-speakers as possible. According to one, "An hour of conversation, with corrections and a dictionary for reference, is as good as five hours in a classroom and 10 hours with a language course by yourself!"
That's the bad news. And it's even worse if you have no Afrikaans-proficient friends to speak with or don't know where to meet these creatures!
The good news is that AfrikaansPod101 has an easy answer to this problem: get your own native Afrikaans-speaking teacher. This is one-on-one action you can't do without if you wish to get a good score on the OPI.
Your friendly host will even do level assessments along the way. What better preparation can you possibly get, if you don't live in South Africa or have a native Afrikaans-speaking friend?
If you have absolutely no knowledge of Afrikaans, start with our 100 Core Afrikaans Words list. Memorizing these will help you get a very basic conversation off the ground, and give you an immediate sense of accomplishment. Very encouraging.
2- Study, Study, Study
Another one you won't be able to dodge is just the well-known ABC study technique. It involves Applying your Bottom to a Chair and doing the necessary intellectual labor to understand Afrikaans grammar, learn Afrikaans vocabulary, and so forth!
Here's a great hack, though: Once you've learned something, make sure you use it numerous times in conversation with your native Afrikaans-speaker or Afrikaans tutor. Quick application is the best way to graft new knowledge into your gray matter. And the first sentence to learn in Afrikaans is definitely:
Hoe sê mens …?
"How do you say …?"
Use this often and without hesitation!
Here, too, AfrikaansPod101 scores high. Everything you learn via our recorded and downloadable lessons is practical for real-life and applicable in numerous situations. This means that the topics aren't obscure or out-there; they're relevant and immediately usable!

Once you enroll, you'll also get access to online apps for different devices that can help you learn Afrikaans on-the-go. That hour to and from work on the train or bus can be put to excellent use now.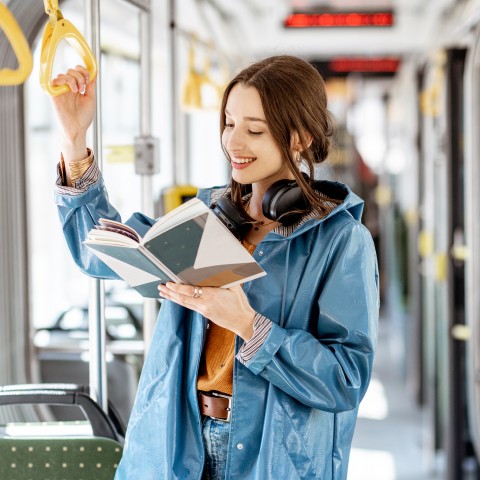 Also be sure to carry your free online Afrikaans dictionary with you everywhere. This way, you can easily look up vocabulary pertaining to your life and your world—most likely what the OPI tester will be questioning you on!
3- Intense and Frequent Trumps Classic Old School
Studying four hours a day for two months, instead of three to four hours a week for four months in a class, is more likely to get you better results. The intense everyday studying will more deeply imprint new information into your mind than the less-intense study schedule will. 
4- Talk Afrikaans – In Your Head
Become your own Afrikaans buddy by having Afrikaans conversations with yourself in your head all day, every day! This type of practicing can be great fun.
We all have a continuously running voice inside our heads, anyway; it can just as well be an Afrikaans one! It's also a good way to discipline yourself to think in another language.
Conducting chats with yourself is also a good way to prepare for conversations you'll very likely have in the future, if you intend to work or live among Afrikaans-speaking South Africans.
And when you're alone, do it out loud with a recorder.
5- Record Yourself
Imagine yourself as a famous TV personality talking to an audience, and record your "live transmissions." This way, you can hear yourself speak and, comparing it to a native speaker's version, correct your own pronunciation mistakes.

The recordings could also be a nice tool to share with your AfrikaansPod101 tutor!
But studying doesn't need to be all drudgery and work, work, work…
6- Afrikaans Movies, Radio & Audiobooks Galore
Engaging with recorded Afrikaans in creative, interesting media is not only a way to get to know the Afrikaner culture well; it's also an effortless way to train your ear to the way natives speak.
Some learners even sleep with the recordings on; it's said to help with unconscious learning.
Also, this study method is fun and entertaining. After all, young children learn a language by simply listening and observing (and trying the language themselves)!
7- Don't Become Discouraged by Your Mistakes
Like a young child, be willing to make stupid and seemingly millions of mistakes when speaking Afrikaans, especially at first. Don't let any failure discourage you.
Your tutor or Afrikaans friend will understand that you're not on top of the language just yet, and will be very prepared to help. Also, don't berate yourself; just stick with endless practicing. You'll get to "proficient" sooner than you think!
D. Other Afrikaans Proficiency Tests Currently on Offer
There are a couple of other good Afrikaans tests available for different competencies, such as reading, writing, and listening. They tend to be on the more expensive side, but are also accredited and worth the money you spend. 
These tests appear to be mostly conducted on site, but at least one reading competency test can be ordered via the mail.
We recommend that you take a good look at their official sites, and follow the instructions indicated.
1) Foreign Language Achievement Testing Service (FLATS) is offered through the University of Central Florida, and at the time of writing, an Afrikaans reading test can be conducted in a paper/pencil format.
2) The New York University's School of Professional Studies offers language testing services on site. Two types of Afrikaans exams are on offer, depending on your needs. These tests seem to be very thorough, and have a comprehensive guide available for better understanding.
Let us know in the comments if you've had any experience with these, or if you have any pressing questions about them. We will do our best to assist you!
2. More Reasons Why AfrikaansPod101 is an Excellent Choice for Preparing for OPIs!
As explained earlier, we're well-geared to help you master this sonorous language for conversations. 
Using the latest in technology, such as our Afrikaans pronunciation app, you'll have instant online access to thousands of recorded lessons. These are presented by friendly native speakers who let you hear exactly how the language is spoken. 
Enrollment opens a lifetime account, with numerous features (many of them free!), irrespective of the learning program you choose. These include the following tools to easily practice Afrikaans phrases and pronunciation:
1) An Afrikaans Key Phrases List: Quickly learn how to greet, introduce yourself, say no and yes—all of those important phrases and words!
2) Thousands of culturally relevant lessons, recorded and downloadable.
3) Themed and targeted vocabulary lists that don't overwhelm because they're disjointed and not related!
4) A Word a Day: To keep your memory jogging and fresh.

Afrikaans is a pleasant, easy language to learn and use, and is closely related to Dutch. Once you've mastered it, you'll find Dutch very easy to master—two birds with one stone, almost! Don't hesitate, and start learning Afrikaans online for free with AfrikaansPod101.com. Consider our website a complete guide to the Afrikaans language!