We tend to experience mistakes as either Tyrants or Teachers. Sometimes, we make regrettable mistakes that we berate ourselves over; other mistakes slide off us like rainwater.

In Afrikaans, we have a popular idiom: Probeer maak die beste geweer. (Lit. "Trying makes the best gun.") This roughly means that you won't know if you can hit a target unless you shoot!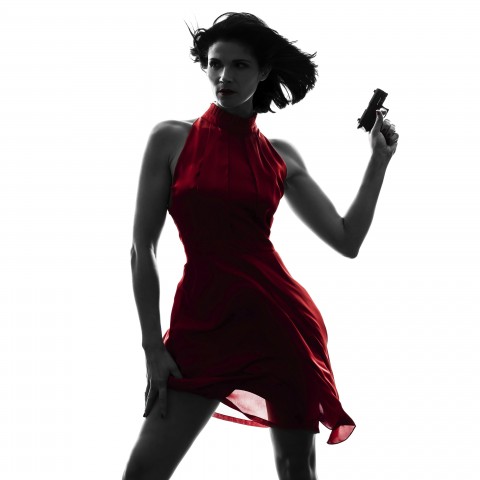 The secret is simply to not give up, no matter how often you repeat a mistake in Afrikaans! We understand this very well at AfrikaansPod101.com.
Dig into this guide to avoid making any of these common Afrikaans language mistakes!
Table of Contents
1. Vocabulary and Grammatical Mistakes
There are a number of mistakes in Afrikaans concerning vocabulary and grammar that you should keep an eye out for.
1.1 Don't be English!
One of the biggest Afrikaans mistakes is to use English syntax or English idiomatic language. 
Don't beat yourself up about this, though! The truth is, very few native speakers are educated (or stuck-up!) enough to not engage in some serious language mixing themselves.
English is, after all, one of our national languages, and South Africa is very English in culture. So, this cross-pollination is to be expected.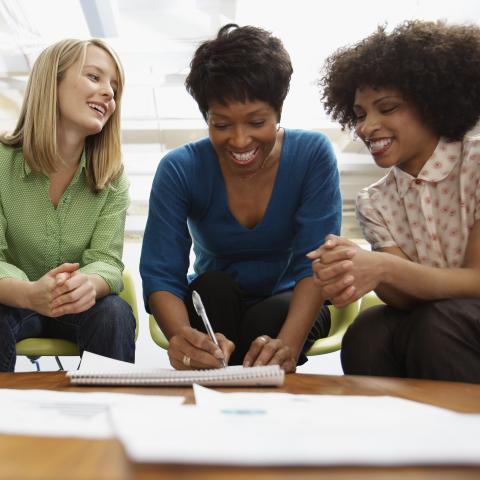 However, if you want to be taken seriously by the academic intelligencia, then try your best to avoid this. You will undoubtedly hear your Afrikaans friends say:
Dit was baie nice gewees! 
"That was very nice!"
Or, translating "I was like so pissed off with him" to Ek was soos in so kwaad met hom gewees. The errors include using a very modern English interjection ("like so"), and the preposition met, instead of vir. The correct Afrikaans translation would be: Ek was so kwaad vir hom gewees.
By all means, you can talk like this too, if your audience is young and casual. Our young people, especially, talk like this. 
But if your goal is to impress your Afrikaans academic friends or colleagues, then ditch Anglicizing the language.
The following are very popular English terms to pepper your Afrikaans with. Depending on the situation, slang is quite acceptable in our society.
| | |
| --- | --- |
| English Nouns | Correct Afrikaans |
| "boot" (not the shoe) | kattebak |
| "cubbyhole" | paneelkissie |
| "show" | vertoning, opvoering |
| "song" | liedjie, lied |
| "jam" (confectionary) | konfyt |
| "lift" | hysbak |
| "movie" | film, rolprent |
| "poet" | digter |
| "chips" (crisps) | aartappelskyfies |
| "fabulous," "amazing," "awesome" (pronouns) | fantasties, wonderlik, asemrowend |
1.2 The pesky plurals
Afrikaans is a bit more difficult than English when it comes to indicating plurals. In English, you just add an "s," most of the time. Think "one car" but "two cars." Or "one tree" but "two trees."
This rule works for some words in Afrikaans. For example: een meisie vs. twee meisies ("one girl" vs. "two girls") or een seun vs. twee seuns ("one son" vs. "two sons").
There are very few exceptions to this rule in English. But Afrikaans is a whole different kettle of fish. For the plural, we often modify the noun, and there are plenty of exceptions to the rule of simply adding an "s." Confusion about this can lead to many mistakes in Afrikaans!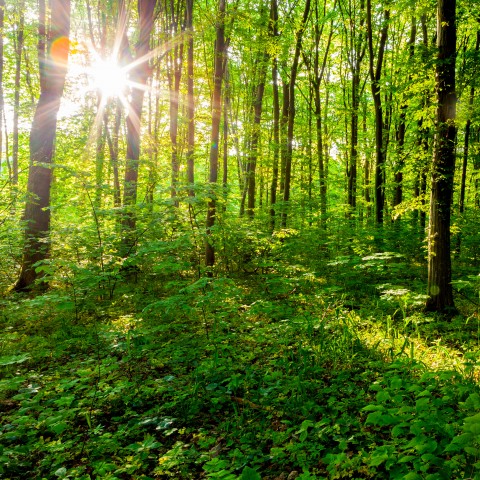 For instance, saying booms instead of bome ("trees") won't work in Afrikaans. And saying vliegtuigs or vliegtuige instead of vliegtuie ("airplanes") will earn a few smiles from your Afrikaans friends.
It's best to dig in and master Afrikaans grammar! 
2. Pronunciation Mistakes
For starters, see this lesson about Afrikaans pronunciation. This will give you a good idea of a broader range of pronunciation issues.
You'll soon see that Afrikaans pronunciation can be a bit tricky. We have a few uncommon sounds that have no approximates in, for instance, English.
The most common pronunciation mistake Afrikaans learners make is definitely with the pesky "r."
2.1 The Afrikaans R—Don't roll with it
Like in some other languages, Afrikaans has trilled Rs. This trilling sound is called the "dental and alveolar tap or flap" or an "alveolar consonant."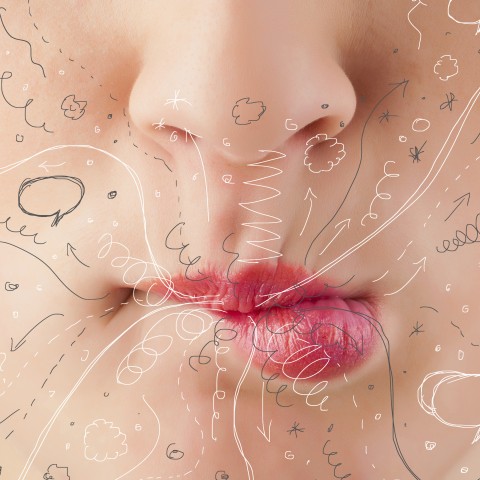 It's made like this: 
Lightly press the tip of your tongue against the front edge of your hard palate, where the alveoli are situated. (The alveoli are the sockets of your superior, or front, teeth.) 
Your tongue tip should be close to your two front teeth, but not touching them. 
Now, say "t" (like in "train"), but push air through the opening between your tongue tip and your front palate.
Your tongue will slightly contract and change position and shape—not a problem. If you're doing it correctly, your tongue tip will trill.
This is quite a difficult skill to master at first, and we understand that. Trilled Rs definitely don't have the same sound as the gentler-sounding rolled R common in English pronunciation. 
You won't sound like a native if you roll your Rs in Afrikaans, but we won't berate you!
Learn more about pronouncing consonants in Afrikaans with our recorded lessons by native speakers, like this one: The Pronunciation of Consonants in Afrikaans.
2.2 Those difficult diphthongs
The Google dictionary defines a diphthong as a sound formed by the combination of two vowels in a single syllable. When pronouncing a diphthong, the sound begins as one vowel and moves toward the other (as in "coin" and "loud").
Afrikaans has a few diphthongs of its own that non-native speakers find challenging to pronounce:
| | | |
| --- | --- | --- |
| IPA Phonetic Symbol | Afrikaans Diphthong | English Translation |
| ɪø | seun | "son" |
| ɪə | meet | "measure" |
| œi | muis | "mouse" |
| ʊə | stoot | "push" |
| ɔi | goiing | "burlap" |
| œː | brûe | "bridges" |
To master these, you'll probably need to learn from a native! Consider signing up for your own Afrikaans tutor with AfrikaansPod101 for nearly constant guidance.
2.3 The guttural G
This is another sound in Afrikaans that learners find difficult!
The "g" is pronounced in the back of the throat for most Afrikaans "g"-words. This sound is called a "fricative," meaning that it's produced by passing air through the partly constricted opening of your throat.
The only English approximation is "loch," as in the Lochness monster. However, don't pronounce it as "log," or worse, "lock!" 
Make the sound you would if you had a fishbone stuck in your throat. Or if you were emulating an angry, hissing cat—there, you got the Afrikaans G!
2.4 Emphasis is everything
Where you put the emphasis in a word can change its meaning in Afrikaans. This is especially true of compounds.
The part of the compound with the emphasized syllable holds an important focus for the meaning of the word.
For instance, a native will say mieliepap ("grits," or literally "cornmeal porridge"), with the emphasis on the first syllable. Mielies are corn, which is used to make cornmeal. 
So, by emphasizing this syllable, the exact meaning is conferred—i.e., it's not porridge made with oats, sorghum, rice, etc.
Sample: Ek eet mieliepap.
Translation: "I eat grits."
If you pronounce the word with the emphasis on the second syllable, you'll probably not be understood. Mieliepap just sounds funny.


Emphasis on the third syllable will sound like you split the words. This will change their meaning. (Splitting the words changes "cornmeal" to "corn" in meaning. And "porridge" changes to "a pulp" in meaning. Not a combination of mielie and pap you're ever likely to use! Think: Hy slaan die mielie pap. / "He beats the corn to a pulp.")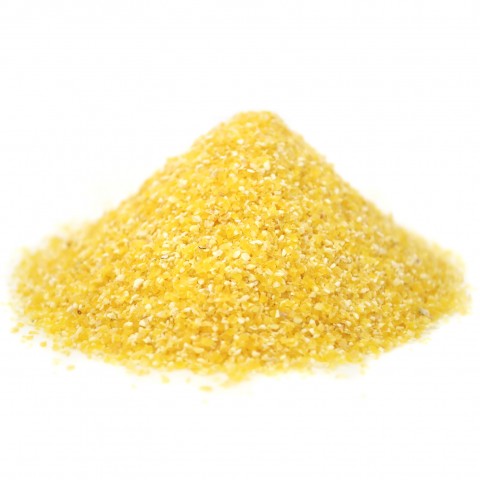 3. Spelling Mistakes – Compounds and Emphasis
Let's start with a spelling mistake in Afrikaans that trips up native speakers, too: when to join words and when to separate them.
This is an important Afrikaans mistake to avoid, because splitting words that belong together can completely change the meaning of what you're writing.
Afrikaans language tutors often preach that the rule of thumb is to compound. They'll tell you that your spelling will, more likely than not, be correct. 
And they're right! 
Take, for instance: vinger + nael ("fingernail"). This is correctly spelled vingernael. 

Also, tafel + poot ("table leg"), which gets written as one word: tafelpoot.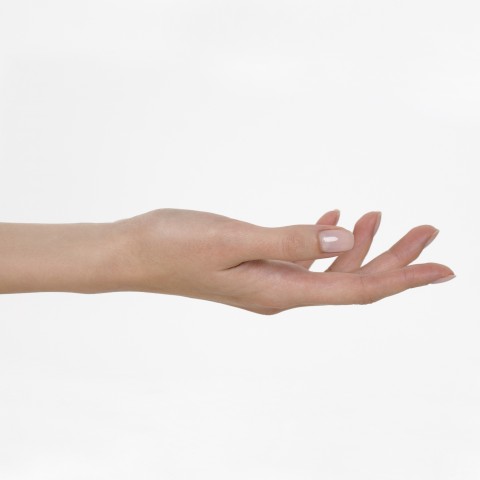 Exceptions
There are exceptions to the rule, of course. For instance: skool + visse ("shoal of fish"). Joining these two words would completely change the meaning of the word. (Skoolvisse is not incorrect, but it would be a neologism—a newly created word—that's rarely used. It would refer to fish belonging to a human school.)
Another exception is mediese fonds ("medical aid"). In Afrikaans, like in English, it's incorrect to join these two words, and it should never be written that way.
Tip: For the more advanced Afrikaans students—a linguist once gave me a tip about compound words in Afrikaans. He pointed out that these, or other words that get written together, are always pronounced with the emphasis on the first syllable.
3.2 Sometimes it's good to split…
Splitting words sometimes changes the meaning legitimately.
Take, for instance, the word opsoek.
This means "looking up someone or something," like from a directory or at a specific address. Pronounce it with the emphasis on the first syllable.
Sample: Ek gaan my niggie opsoek. (Stress the first syllable when pronouncing.)
Translation: "I'm going to look up my cousin."
However, splitting the words will turn them into a known term: op soek. This means "to look for someone or something." (Here, again, pronunciation is important. The emphasis will fall on the second word, which changes the meaning somewhat.)
Sample: Ek is op soek na my niggie.
Translation: "I am looking for my cousin."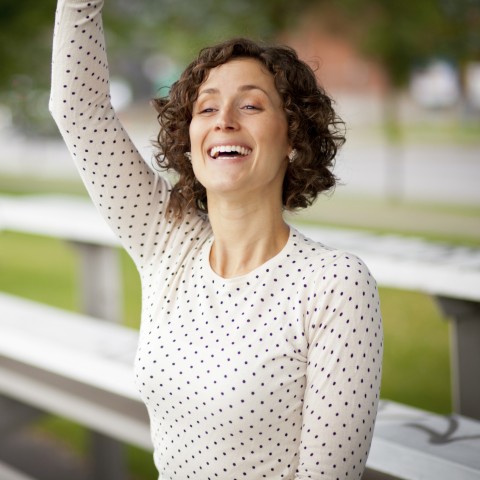 As you can see, opsoek and op soek are closely related, and the difference in meaning is nuanced. Let me explain by adding context in an example situation.
You, chatting with your partner at the breakfast table: 
Ek gaan my niggie Riana opsoek vandag. 
"I'm going to look up my cousin Riana today."
Also you, addressing the guy who opened the door at your cousin's last known address: 
Ek is op soek na my niggie Riana. 
"I'm looking for my cousin Riana."
4. Other Common Afrikaans Spelling Mistakes
The following mistakes are even common among native Afrikaans-speakers! Avoid embarrassment and impress your Afrikaner boss or friend with your superior spelling skills!
This list is not exhaustive, and you'll see that some are loan words from other languages.
| | | |
| --- | --- | --- |
| Mistake in Afrikaans | Correct Afrikaans Spelling | Translation |
| agressie | aggressie | "aggression" |
| asperine | asperien | "aspirin" |
| Australie | Australië | "Australia" |
| brocolli | broccoli | "broccoli" |
| burgermeester | burgemeester | "mayor" |
| cappucino / capucino | cappuccino | "cappuccino" |
| deurgans | deurgaans | "throughout" |
| defnitief | definitief | "definitely" |
| dieët | dieet | "diet" |
| Epos / epos | e-pos | "email" |
| geintereseerd / geinterresseerd | geïnteresseerd | "interested" |
| graffitti / grafiti / grafitti | graffiti | "graffiti" |
| herhinder | herinner | "remind" |
| huistoe / winkeltoe / skooltoe | huis toe / winkel toe /  skool toe | "going home / to the shop / to school" |
| ingeneur  | ingenieur | "engineer" |
| interresant | interessant | "interesting" |
| Japannees | Japanees | "Japanese" |
| knië, kniee  | knieë | "knees" |
| kominukasie / komunikasie | kommunikasie | "communication" |
| komittee, kommitee, kommittee | komitee | "committee" |
| leêr  | lêer | "file" |
| nogals | nogal | "kind of" |
| Namibia | Namibië | "Namibia" |
| ommelet / omellet | omelet | "omelette" |
| onmiddelik | onmiddellik | "immediately" |
| sateliet | satelliet | "satelite" |
| sedertien | sedertdien | "since" |
| waardeur / wardeer | waardeer | "appreciate" |
| yogurt | jogurt | "yogurt" |
Apparently, children and Nobel Prize winners have a specific trait in common: they don't allow mistakes to throw them off course.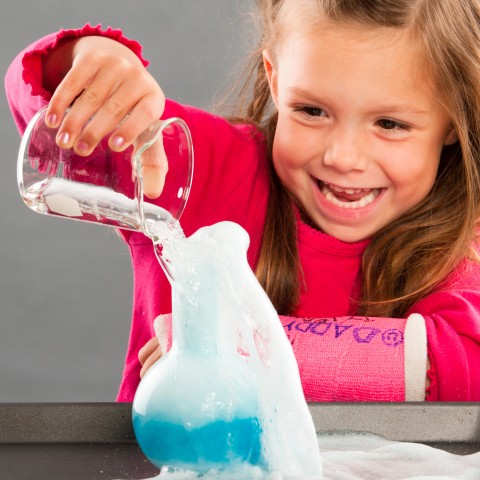 And it makes sense! Think of how you learned to speak your native tongue. It took many adorable mistakes (and even more tries) before you started sounding human. 
But you didn't give up just because your speech wasn't perfect after the third try! You kept at it and now you can speak fluently.
Expect to make many Afrikaans language-learning mistakes. Learn to love them for the teachers they are—over time, they will disappear. Almost like they're friends for a season.
However, there's nothing wrong with being prepared! So, while this list of common mistakes in Afrikaans is not exhaustive, we hope that it will help you master the language. That's our main aim at AfrikaansPod101!
In fact—ask us in the comments if you're wondering if something is a mistake in Afrikaans! We'd be happy to help you this way.
6. The Many Ways AfrikaansPod101 Can Help You Correct Afrikaans Mistakes
With AfrikaansPod101.com, you'll be learning with the best team!
Sign up for a free online course now, and create a lifetime account. You'll have access to the following and more:
What's not to love?!

If you're serious about your learning, make use of our three different learning plans.
We've got you covered!