Before we delve into this Afrikaans grammar guide, let's get this out of our systems: Grammar in any language is a strange bird. Look at this joke in English, for instance:
Question: What is the longest sentence in the English language? 
Answer: "I do."
Did you get it? If you didn't and you're an AfrikaansPod101 Premium PLUS student already, why not ask your tutor?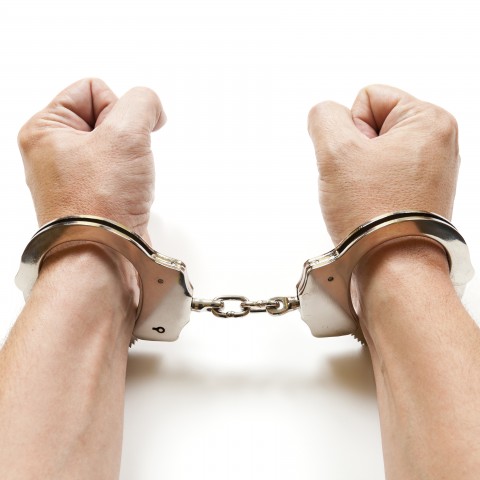 If you're not a member (or a punster), let me explain. "Sentence" means two things in English. This is how the online dictionary defines it:
A "sentence" is:
1. a set of words in most languages that is complete in itself, usually containing a subject and a clause that states something about the subject (A clause is a phrase or a part of a sentence.)
2. the punishment assigned to a defendant found guilty by a court, or fixed by law for a specific offence
Punning is the art of using an alternate meaning of a word in a comical way. This joke would not be funny if you didn't know the second meaning of "sentence."

But that's not all—context is important too. So how does "I do" relate to a long prison sentence? Well, it's simple, because there's only one place where you would commonly use those words in relation to a lengthy commitment. Fortunately not for all, but for some, that's marriage!
Yes, it's not simple. Some students compare grammar to math and music studies—quite complex! So, for your convenience, we've compiled this free online Afrikaans language grammar guide. Study these principles thoroughly and you will get well ahead on your journey to learn Afrikaans.
Context can only be understood if you know a country's culture and language well. For this, you'll need to have the basics of the language's grammar under your belt! 
The grammar of most languages can be subdivided and explained under two headings: lexicology and syntax.
Table of Contents
1. Afrikaans Grammar: "Lexicology" / Woordleer 
Afrikaans is a West-Germanic language, very closely related to Dutch. These are the basics of its lexicological complexities.
1.1 "NOUN" / NAAMWOORD
Definition
Just like in English, a naamwoord most often indicates something you can perceive with any one of your senses. These also include abstract things.
How to Identify
To spot a noun, ask the following questions:

a) Can I use it with an article, or lidwoord, such as 'n ("a") or die ("the")? 

b) Does it have a plural form?

c) Can I turn it into a diminutive?

If you answer yes to these questions, then it's a noun!
Examples
Just like English nouns, Afrikaans nouns decline for number. Different from English, they also inflect for diminutives.

'n rok / "a dress"
'n rokkie / "a little dress"
die rokke / "the dresses"
Main Sub-categories

Soortnaam / "Appellative" or "Common/concrete noun"

These are things you can count, such as: stoel ("chair"), Arabier ("Arab"),  waterdruppels ("water drops"), motorkar ("motor car").


Abstrakte naamwoord / "Abstract noun"

These include abstract things you cannot touch, such as: liefde ("love"), gedagte ("thought"), ideologie ("ideology").


Massanaam / "Uncountable/mass noun"

These are things you cannot count, such as: goud ("gold"), water ("water"), musiek ("music"), or hout ("wood").


Maatnaam / "Noun of measurement"

These are words that indicate the measured amount of a mass noun, such as: kilogram goud ("kilogram gold"), druppel water ("drop of water"), sakvol hout ("bagful of wood").


Eienaam / "Proper noun"

An eienaam can be the name of a specific person, place, publication, organization, brand, and so forth. These sometimes don't take plural forms, and they can be categorized as: persoonsnaam ("personal names"), pleknaam ("name of a place"), organisasienaam ("name of an organization"), and so on.


Kollektiewe selfstandige naamwoord / "Collective noun"

These nouns represent groups, such as: gehoor ("audience"), koor ("choir"), span ("team").


Saamgestelde selfstandige naamwoord / "Compound noun"

These are made up of two or more nouns, such as: waterbottel ("water bottle"), seekos ("seafood"), roomys ("ice cream").


Werkwoordelike selfstandige naamwoord / "Verbal noun" 

These nouns are derived from verbs, such as: die besluit ("the decision"), 'n aanval ("an attack"), 'n gebou ("a building").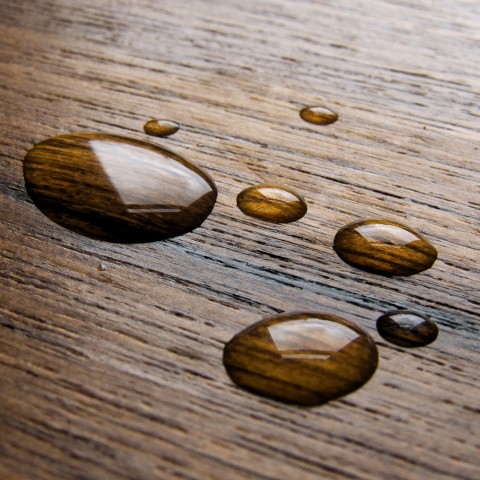 WATERDRUPPELS OP HOUT ("WATER DROPS ON WOOD")
1.2 "VERB" / WERKWOORD
Definition
Verbs usually depict some sort of action, including abstract actions.
How to Identify
To identify a verb, ask the following questions:

a) Can I use a pronoun, such as "he," "she," or "we" (hy, sy, or ons), in front of it? Or, in other words, can someone or something perform this action?

b) Can it take a past tense form?
Examples
Afrikaans verbs conjugate for tense, mood, and voice, but not for noun, pronoun, or number. So, we don't worry about subject-verb agreement in Afrikaans. 

Here, we'll discuss only the basics of tense conjugation. For more details, take a look at this article: All About Verb Conjugation in Afrikaans.


→ Present Tense: Unlike English verbs, Afrikaans verbs conjugate exactly the same way for every pronoun and number in the present tense.

Examples:
Hy / Sy vlieg. ("He / She flies.")
Ons lag. ("We laugh.")
Julle bly. ("You stay/remain.")
Die honde blaf. ("The dogs bark.")

→ Past Tense: Afrikaans verbs typically conjugate with an auxiliary verb of time: het ("have" / "has"), which is used in front of a deelwoord ("past participle"). The latter is formed by adding the prefix ge- to the infinitive verb. Again, this conjugation remains the same for all of the pronouns.

Examples:
Hy / Sy het gevlieg. ("He / She flew.") OR ("He / She has flown.")
Ons het gelag. ("We laughed.") OR ("We have laughed.")
Julle het gebly. ("You stayed/remained.") OR ("You have stayed/remained.")
Die honde het geblaf. ("The dogs barked.") OR ("The dogs have barked.")

→ Future Tense: For the future tense, the auxiliary verb of modality (also called a modal verb) sal is used the same way as "will" (i.e., with the infinitive verb).

Examples:
Hy / Sy sal vlieg. ("He / She will fly.")
Ons sal lag. ("We will laugh.")
Julle sal bly. ("You will stay/remain.")
Die honde sal blaf. ("The dogs will/would bark.")

→ Historic Present Tense: This tense is sometimes used to describe something that happened in the past, but the verb remains in the present tense. Then we use the word toe (approximate: "when").

Example:
Toe ek opstaan, glimlag hy vir my. (Lit. "When I stand up, he smiles at me.") 

It would not be incorrect to change it to the past tense, though.

Main Sub-categories

Oorganklike hoofwerkwoord / "Transitive main verb" 

These verbs are identified when there is an object in the sentence. 

Example:
Hy drink koffie. ("He drinks coffee"). 
"Coffee" is the object.


Onoorganklike hoofwerkwoord / "Intransitive main verb"

These verbs are identified when there's no object in the sentence. 

Example:
Ons slaap. ("We sleep.")
Sy lag spontaan. ("She laughs spontaneously.") 

Note: spontaan ("spontaneously") is an adverb.


Hulpwerkwoorde / Lit: "Helping Verbs"

These include two types of auxiliary verbs: the auxiliary verb of time het ("has") and auxiliary words of modality, or modale hulpwerkwoorde. The latter category includes: sal, wil, moet, and probeer ("shall," "will," "must," and "try"). 

Example:


→ Present: Die honde probeer blaf. ("The dogs try to bark.")
→ Past: Sy het gevlieg. ("She flew.") / Ons het gelag. ("We laughed.").

♦ Note: het is an auxiliary verb of time.

→ Future: Julle sal bly. (Lit.: "You shall stay.")


♦ Note: sal is not considered an auxiliary verb of time, but rather one of modality.



Koppelwerkwoorde / "Linking Verbs 1"

In Afrikaans, we differentiate between two types of linking verbs. 

Koppelwerkwoorde link the subject to a quality. Again, these remain unchanged for every pronoun and number. 

Example:


→ Present: Sy is mooi. ("She is pretty.") / Ons is moeg. / ("We are tired.")
→ Past: Sy was mooi. ("She was pretty.") / Ons was moeg gewees. ("We were tired.")


♦ Note: gewees can be omitted for the past tense.

→ Future: Sy sal mooi wees. ("She will be pretty.") / Ons sal moeg wees. ("We will be tired.")


♦ Note: the auxiliary verb wees is never omitted for the future tense.



Skakelwerkwoorde / "Linking Verbs 2"

The second type of linking verb usually links auxiliary verbs with main verbs.

Example:


→ Past: Sy het net gelag. ("She just laughed.")
→ Future: Julle sal kom bly. (Lit.: "You will come stay.")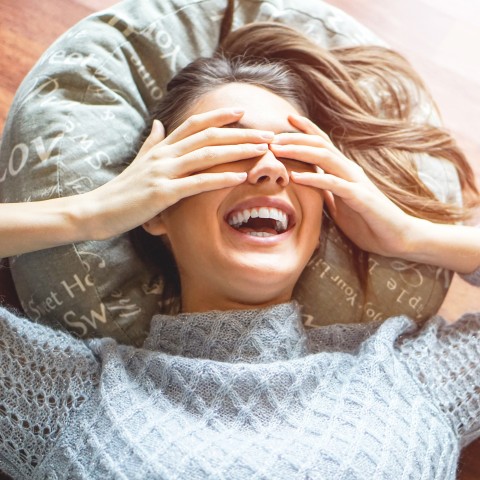 SY HET NET GELAG ("SHE JUST LAUGHED")
1.3 "ADJECTIVE" / BYVOEGLIKE NAAMWOORD or ADJEKTIEF
Definition
These types of words modify or describe nouns.
How to Identify
To identify an adjective, ask the following questions:

a) Can I use the word in front of a noun?

b) Will it still say something about the noun if I use it after a linking verb (koppelwerkwoord)?

c) Does the word have degrees of comparison?
Examples
1. In front of a noun: 'n Gelukkige man ("a happy man") / 'n Opgewonde kind ("an excited child")

2. After a linking verb / koppelwerkwoord: Hy is gelukkig. ("He is happy.") / Die kind is opgewonde. ("The child is excited.")

3. Degrees of comparison: Gelukkig, gelukkiger, gelukkigste ("Happy, happier, happiest") / Opgewonde, meer opgewonde, die mees opgewonde ("Excited, more excited, the most excited")
Main Sub-categories
Like in English, there are two types of adjectives. The classification is based on their position in a sentence relative to the noun.


Attributief / "Attributive" – The attributiewe byvoeglike naamwoord ("attributive adjective") stands in front of the noun.

Example:

→ Die mooi vrou ("The pretty woman")



Predikatief / "Predicative" – Usually, the predikatiewe byvoeglike naamwoord ("predicative adjective") stands after the koppelwerkwoord ("linking verb").

Example:

→ Die vrou is gelukkig. ("The woman is happy.")

Of course, you can use both types in the same sentence: Die mooi vrou is gelukkig. ("The pretty woman is happy.")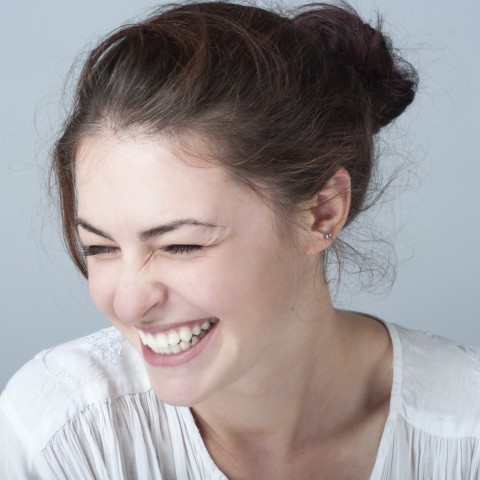 DIE MOOI VROU IS GELUKKIG. ("THE PRETTY WOMAN IS HAPPY")
1.4 "ADVERB" / BYWOORD
Definition
The adverb describes the verb or verbal clause in a sentence.
How to Identify
Which word says something about what happens or what is being done? The adverb should answer questions such as, "How?" "When?" "Where?" or "How much?"

Some adverbs have degrees of comparison.
Examples

Ons baklei nooit. ("We never fight.")
Die kinders speel buite. ("The children play outside.")
Sy ma is baie oud. ("His mom is very old.")

Main Sub-categories
As you probably noticed in the examples, there are several types of adverbs. Following are the four main categories:


Bywoorde van tyd / "Adverbs of time"

gister, vandag, more ("yesterday," "today," "tomorrow")
Example: Jou pakkie kom vandag. (Lit.: "Your parcel arrives today.")



Bywoorde van plek / "Adverbs of place"

daar, hier ("there," "here")
Example: Die potplant staan hier. ("The potted plant stands here.")



Bywoorde van graad / "Adverbs of degree"

ver, lank, werklik, baie ("far," "long," "really," "very")
Example: Die pad was lank. ("The road was long.")



Bywoorde van wyse / "Adverbs of manner"

vinnig, stadig, hoog, hard ("fast," "slow," "high," "hard")
Example: Sy werk hard. ("She is working hard.")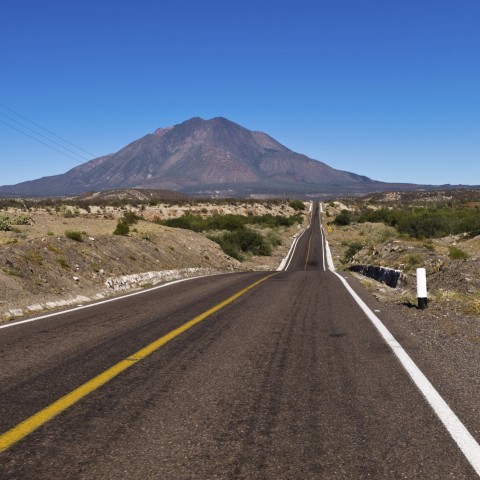 DIE PAD WAS LANK. ("THE ROAD WAS LONG")
1.5 "PRONOUN" / VOORNAAMWOORD
Definition
A pronoun is a word that acts as a replacement for a noun in a sentence.
How to Identify
Ask this question:

Can the word stand in place of the noun? In other words, does it refer to a person or a thing?
Examples
ek, jy, hy, ons, dit, niemand, wie, hierdie, daardie ("I," "you," "he," "we/us," "it," "nobody," "who," "this," "that")
Main Sub-categories

Persoonlike voornaamwoorde / "Personal pronouns"


Hy, sy, julle, ons ("he," "she," "you [plural]," "we")
Example: Hy eet. ("He eats.")



Onpersoonlike voornaamwoord / "Impersonal pronoun"

dit ("it")
Example: Dit staan in die straat. ("It is standing in the street.")



Besitlike voornaamwoorde / "Possessive pronouns"

Syne, hare, joune ("his," "hers," "yours")
Example: Die tas is syne. ("The suitcase is his.")



Vraende voornaamwoorde / "Interrogative pronouns"

Wie, wat, waar, wanneer ("who," "what," "where," "when")
Example: Wie is hierdie? ("Who is this?")



Aanwysende voornaamwoorde / "Demonstrative pronouns"

Hierdie/dié, daardie ("this," "that"). These function as determiners of the nouns.
Example: Hierdie is lekker. ("This is tasty.")



Onbepaalde voornaamwoorde / "Indefinite pronouns"

Niemand, menige ("nobody," "many")
Example: Menige het opgedaag. ("Many came.")



Betreklike voornaamwoord / "Relative pronouns"

Wie se, wie, wat ("whose," "who," "that")
Example: Die vliegtuig wat nou opstyg is groot. ("The plane that is taking off now is large.")



Wederkerige voornaamwoorde / "Intensive pronouns"

Myself, jouself, onsself ("myself," "yourself," "ourselves")
Example: Jy vergeet van jouself op die verhoog. ("You forget yourself on stage.")
Note: In sentences with these pronouns, the subject and the object are referring to the same person.



Wederkerende voornaamwoord / "Reciprocal pronoun"

Mekaar ("each other" / "one another")
Example: Hulle het mekaar lief. ("They love each other.")
Note: In sentences with this pronoun, the subject and the object are not referring to the same person.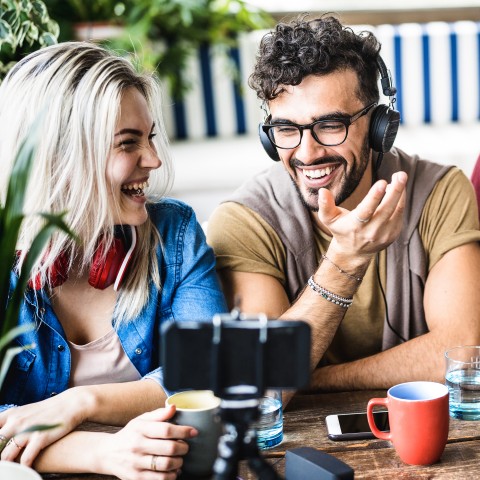 HULLE HET MEKAAR LIEF. ("THEY LOVE EACH OTHER.")
1.6  "PREPOSITION" / VOORSETSEL
Definition
Prepositions show a relationship between an object and another element in the sentence. It usually precedes the object of the sentence (which is a noun, a pronoun, or a clause/phrase with either). Prepositions indicate time or location, or introduce an object.
How to Identify
Ask yourself if you can add an article and/or a noun after a voorsetsel ("preposition").
Examples
onderaan, langs, agter, by, vir ("underneath," "next to," "behind," "by," "for")
Main Sub-categories
There are three main types of prepositions.


Preposition of Time:

teen, voor, na, vandat, vanaf ("by," "before," "after," "since," "from")
Example: Teen middagete was almal honger. ("By lunchtime everyone was hungry.").



Preposition of Location:op, teen, agter, bo-op, onder, binne in, van ("on," "against," "behind," "on top of," "under," "right inside," "from"). It is usually followed by an article and a noun, except in the case of proper nouns.
Example: Hulle is op die strand. ("They are on the beach.") / Man van Atlantis ("Man from Atlantis")



Preposition Introducing an Object:

vir, teenoor ("for/at," "towards")
Example: Ons lag vir die komediant. ("We laugh at the comedian.")

Note: A common mistake is to label en ("and") a preposition. "And" is a conjunction, because it joins words, phrases, and clauses.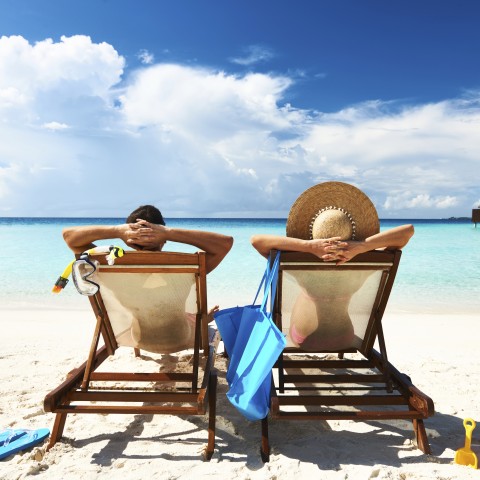 HULLE IS OP DIE STRAND. ("THEY ARE ON THE BEACH.")
1.7 "ARTICLE" / LIDWOORD
Definition
Articles are short words that define nouns as nonspecific or specific. They are determiners that modify nouns.
How to Identify
There are only two articles in both English and Afrikaans: 'n ("a") and die ("the"). 
Examples
'n rekenaar ("a computer")
die neef ("the cousin")
Main Sub-categories
Two types of articles can be discerned:


Bepaalde lidwoord / "Definite article"

die ("the") – This article modifies the noun to indicate only one, specific thing.
Example: Koop die rok maar nie die skoene nie. ("Buy the dress but not the shoes.")



Onbepaalde lidwoord / "Indefinite article"

'n ("a") – This article modifies the noun to indicate something general and non-specific.
Example: Dra 'n rok, enige rok. ("Wear a dress, any dress.")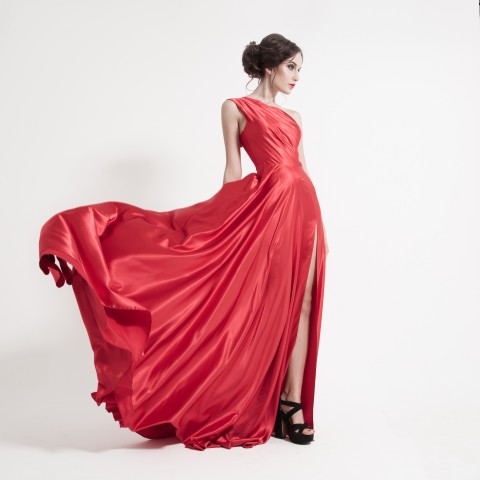 DRA 'N ROK, ENIGE ROK. ("WEAR A DRESS, ANY DRESS.")
1.8 "CONJUNCTION" / VOEGWOORD
Definition
A conjunction links words, phrases, and clauses, or ideas and thoughts—both literally, and in meaning.
How to Identify
Depending on the conjunction, you could ask yourself this question: 

Can I discern two independent sentences by removing the conjunction?
Examples
Jan slaap terwyl ons werk. ("John sleeps while we work.")
Patricia en Lukas was by die begrafnis. ("Patricia and Lukas were at the funeral.")
Main Sub-categories
Unlike in English, which categorizes conjunctions into three groups, Afrikaans categorizes them into only two groups. Some voegwoorde fall into both categories.

1. Neweskikkende voegwoord / "Coordinating conjunction"

These conjunctions join independent clauses, which are phrases that can function as sentences and still make sense when you remove the conjunctions. These conjunctions include: en, maar, want, of, dog, terwyl ("and," "but," "because," "or," "yet," "while").

Example: Hy slaap en ons werk. ("He sleeps and we work.")

2. Onderskikkende voegwoord / "Subordinating conjunction"

This type of conjunction only joins dependent clauses. These are clauses that cannot function as a sentence, nor do they make sense when you remove the conjunction. These conjunctions include: hoewel, omdat, terwyl ("however/though," "because," "while").

Example: Terwyl hy slaap, werk. (Lit.: "Though he sleeping was, were we working.")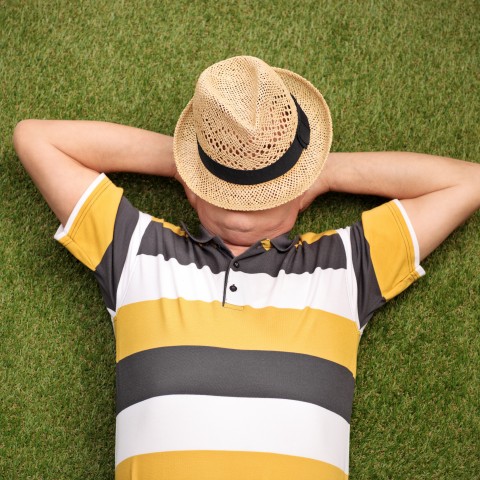 HY SLAAP EN ONS WERK. ("HE SLEEPS AND WE WORK.")
1.9 "PARTICLE" / PARTIKEL
Definition
Particles are short auxiliary words or parts of words that have no semantic meaning on their own. They modify nouns and verbs for negation, possession, comparison, etc.
How to Identify
Ask yourself questions pertaining to the categories. For example: 

Is the word used to indicate negation? Is it used to indicate possession?
Examples
so…soos ("as")
nie…nie ("not")
se / (" 's ") – genitive
van ("of")
Main Sub-categories
Many of the following Afrikaans partikels are found in English, even though English doesn't necessarily categorize them as such.


Ontkenningspartikel l "Negative particle"

Afrikaans is known for its system of so-called double negation. It involves using the particle nie ("not") twice to indicate negation. The two particles usually flank nouns, clauses, or phrases.

Example: Ek is nie moeg nie. ("I am not tired.") 

The first nie is also an adverbial preposition.


Besitspartikel / "Genitive particle"

These particles indicate possession, and include se and van ("genitive 's" and "of").

Example: Kieran se meisie is mooi. ("Kieran's girlfriend is pretty.") / Die meisie van Kieran is mooi. ("The girlfriend of Kieran is pretty.")


Vergelykingspartikel / "Comparison"

So…soos ("as…as") are labeled specifically as particles in Afrikaans, and indicate a comparison between two things or ideas.

Example: so vars soos 'n oggendbries ("as fresh as a morning breeze")


Deelpartikel / "Preposition"

The preposition van ("of") links words and phrases that indicate possession. 

Example: Sewe van die nege vrouens is blond. ("Seven of the nine women are blond.")


Infinitiefpartikel / "Infinitive particle"

Om…te ("to + infinitive") is always used with the base form of a verb to indicate the infinitive.

Example: Hy sukkel om te loop. ("He struggles to walk.") / Die kat is gelukkig om hierdie kos te eet. ("The cat is happy to eat this food.")


Werkwoordpartikel / "Verb particle"

These include op, af, uit, weg ("up," "down," "out," "away"). Like in English, this particle modifies the verb.

Example: Eet jou kos op. ("Eat up your food.") / Hulle breek weg van die groep. ("They break away from the group.") / Sy het haar kêrel afgesê. ("She broke up with her boyfriend.") 

Note: Uitmaak and its translation "made out" mean the exact opposite. In Afrikaans, it means that a couple plans to break up their relationship when you say: Hulle gaan uitmaak. However, in the translation "They will make out," "making out" is an euphemism for sexual intercourse.


Graadpartikel / "Adverb particle"

The particle te ("too") modifies the verb to indicate excess. 

Example: Dis te warm in die woestyn. ("It's too hot in the desert.")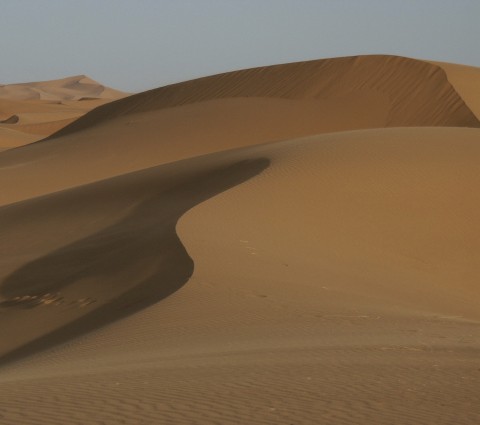 DIS TE WARM IN DIE WOESTYN. ("IT'S TOO HOT IN THE DESERT.")
1.10 "NUMBER WORDS" / TELWOORDE
Definition
These words indicate numbers or an amount.
How to Identify
Ask yourself these questions:

a) Can I symbolize the word with numbers, like 1,2,3…? (With the exception of onbepaalde hooftelwoorde ["indefinite pronouns"].)

b) Can I turn the word into a rangtelwoord (i.e. ordinal number)?

c) Is it impossible to grade the word? (Number words cannot be expressed in grades. We cannot say, for instance, "one-er" or "one-est." "One" is and can only be that—a single thing!)

d) Is this word indispensable in its modification of the noun? (A noun in a sentence will still "work" if adjectives are removed. However, most often, determiners such as numbers are indispensable to the meaning of the noun.)
Examples
elf ("eleven")
twee-en-twintig ("twenty-two")
tiende ("tenth")
massas ("masses")
Main Sub-categories
All number words function as determiners of nouns (and not as adjectives).


Bepaalde hooftelwoord / Lit: "Definite cardinal-number word"

These words denote quantity: een, twee, drie ("one," "two," "three").


Onbepaalde hooftelwoord / Lit: "Indefinite cardinal-number word"

These are also indefinite pronouns: hordes, massas, talle ("hordes," "masses," "many/countless").


Bepaalde rangtelwoord / Lit: "Definite ordinal-number word"

These words indicate rank: eerste, tweede, derde ("first," "second," "third").


Onbepaalde rangtelwoord / Lit: "Indefinite ordinal-number word"

laaste, soveelste ("last," "umpteenth")
1.11 "INTERJECTIONS" / TUSSENWERPSELS
Definition
An interjection is an utterance or exclamation that conveys a certain meaning or emotion.
How to Identify
Ask yourself if the word can:


stand alone in a sentence, and
be followed by an exclamation mark.

There are some common interjections in every language, such as "Wow!", and these are easily understood. However, every language also has culture-specific interjections, with nuances that won't be easily discerned by a non-native speaker. It's also difficult to describe their meaning to a non-native. Only by regularly practicing your Afrikaans with natives could you gain the subtler meanings of some interjections. (Others you may never fully understand!)
Examples

Eina! ("Ouch!")
Sjoe! (Approximate: "Wow!") This is commonly used in any situation that inspires awe.
Aitsa! (Approximate: "Wow! That's great!") This is used only if you're impressed by something, usually positive. 
Haai?! (Approximate: "Huh?!")
Siestog / Foeitog (Approximate: "It's a shame")
Awê ("Hi there")
Aikona ("No")

Main Sub-categories
None.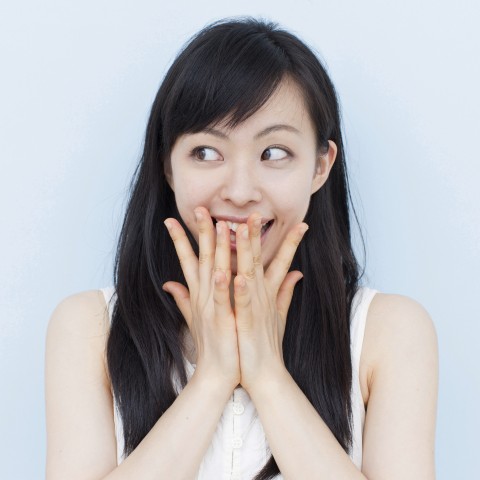 SJOE! ("WOW!")
Got it? Probably not, but don't despair. No valuable discipline is ever gained overnight! 
Now let's move on to the next point of basic Afrikaans grammar: how Afrikaans words get strung together into sentences.
2. Afrikaans Grammar: "Syntax" / Sintaksis
Syntax, which is the basic grammatical structure of sentences, can be a gruellingly complex subject in any language. Correct Afrikaans grammar largely depends on your ability to form sentences according to the proper structures and rules. However, the basics are fairly similar to English. 
Buckle up!
2.1 Enkelvoudige Sin ("Simple Sentence") VS Saamgestelde Sin ("Compound Sentence")
A) Simple sentences in both English and Afrikaans follow a simple Subject-Verb (SV) format. For example: Die kind eet. ("The child eats.")
Notes: 
Simple sentences can have only one verb or gesegde. In Afrikaans syntax, single verbs and clauses are referred to as gesegdes (approximately: "clauses"). Read on for more about this.
Also remember: a gesegde comprising an auxiliary verb + main verb  = only one verb! 
B) Compound sentences always contain two verbs or gesegdes ("clauses"). For example: Die kind eet terwyl die hond blaf. ("The child eats while the dog barks.")
2.2 Parts of Simple and Compound Sentences
Sentences consist of other parts, too. Very briefly, the following:
A) Enkelvoudige sinne / "Simple sentences"
1. Onderwerp ("Subject")
Who or what performs the action in the sentence or phrase? The answer is always the subject. For example: Clint vlieg die vliegtuig. ("Clint flies the airplane.")
2. Voorwerp ("Object")
In a sentence, the object usually follows the subject (except in the passive voice). The object is that which the action is performed upon. For example: Clint vlieg die vliegtuig. ("Clint flies the airplane.")
Note:
Direkte voorwerp / "Direct object"

The direkte voorwerp ("direct object") always follows the main transitive verb. For example:



❖ Vlieg ("fly") = main verb
❖ Vliegtuig ("airplane") = direkte voorwerp ("direct object")
The indirekte voorwerp / "Indirect object"

An indirekte voorwerp ("indirect object") always follows a preposition. For example: Clint vlieg die vliegtuig vir Paul. ("Clint flies the airplane for Paul.")

The preposition vir is followed by Paul, the indirekte voorwerp ("indirect object").
3. Gesegde ("Clause")
As mentioned, all verbs and clauses are called a gesegde (approximate: "clause") in Afrikaans syntax. They are sometimes referred to as a werkwoordstuk. (Lit: "verb piece").

Example: Clint het die vliegtuig gevlieg. ("Clint flew the airplane.")

❖ Het ("has") = auxiliary verb of time
❖ gevlieg ("flew") = main verb, simple past tense

(Refer back to Auxiliary Verbs of Time under the previous section for more information on the prefix ge-.)
CLINT HET DIE VLIEGTUIG GEVLIEG. ("CLINT FLEW THE AIRPLANE.")
4. Byvoeglike & Bywoordelike Bepalings ("Adjective and Adverbial Clauses")
i) Byvoeglike Bepalings: In Afrikaans syntax, all adjective words or clauses are grouped under byvoeglike bepalings. Like in English, these describe nouns.
Example 1 [Single word adjectives]: Die honger kind eet die lekker kos. ("The hungry child eats the tasty food.") 
Example 2 [Adjective phrases]: Die kind met die rooi trui eet die kos met baie kaas. ("The child with the red jersey eats the food with lots of cheese.") 
ii) Bywoordelike Bepalings: All adverbial words or clauses are called bywoordelike bepalings in Afrikaans syntax. As in English, these describe actions or verbs. Adverbial words or clauses are divided into four groups: time, place, manner, and degree. 
Refer back to Bywoorde ("Adjectives") under the previous section for examples of single words that fall into this category. Following are examples of adverbial clauses:
Example 1: Voor haar vertrek moet sy eers groet. ("Before her departure she must first greet.") 
Here, the underlined = bywoordelike bepaling van tyd ("adverbial clause of time").
Example 2: Hulle gaan oorslaap in die beste hotel. ("They are going to sleep over in the best hotel.")

Here, the underlined = bywoordelike bepaling van plek ("adverbial clause of place").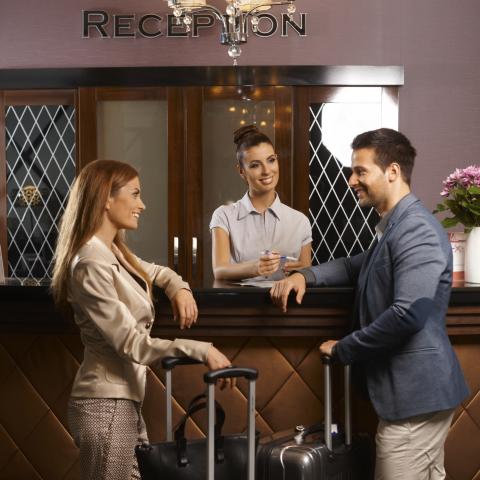 HULLE GAAN OORSLAAP IN DIE BESTE HOTEL. ("THEY ARE GOING TO SLEEP OVER IN THE BEST HOTEL.")
Compound sentences consist of two or more clauses or simple sentences with ideas that relate to each other. As mentioned, in Afrikaans syntax these always contain two gesegdes ("verbs" or "clauses").
1. Neweskikkende sin / "Coordinating sentence"
Parts of sentences are grouped under this heading when they are of equal importance in terms of meaning. In Afrikaans, they also still make sense when the neweskikkende voegwoord ("coordinating sentence") is removed, and can function as simple sentences.
Example: Jan wil skei maar Marta weier. ("John wants to divorce but Martha refuses.") 
2. Onderskikkende bysin / "Subordinating sentence"
Compound sentences can also contain a main sentence and one or more subordinating clauses. The latter is identified by the fact that it doesn't make sense when it stands alone. In such a case, the subordinating sentence or clause is called a bysin.
Example: Die man wat in die rooi sportsmotor ry, moet voor parkeer. ("The man who's driving the red sports car must park in the front."

Here, the underlined = Onderskikkende bysin.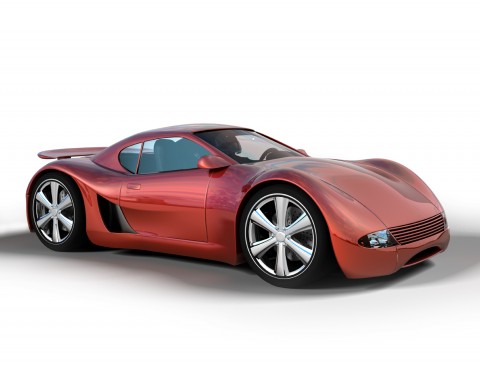 DIE MAN WAT IN DIE ROOI SPORTSMOTOR RY MOET VOOR PARKEER. ("THE MAN WHO'S DRIVING THE RED SPORTS CAR MUST PARK IN THE FRONT.")
2.3 Basic Word Order – STOMPI
Like most Germanic languages, such as English, Dutch, and French, the basic Afrikaans sentence follows the SVO pattern:
Subject: Ek
Verb: drink
Object: koffie
Translation: "I drink coffee."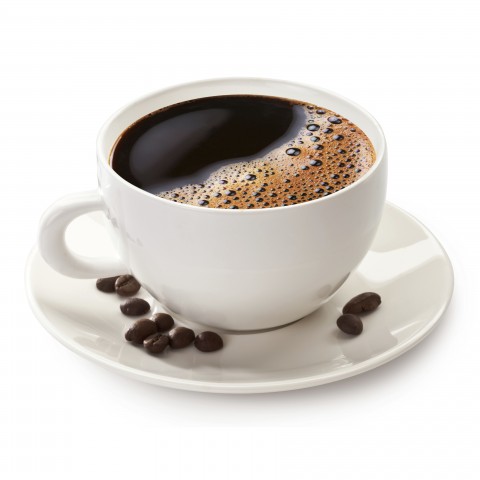 Obviously, things get more complex as you expand sentences. Throw adjectives, adverbs, conjunctions, etc., into the mix, and you soon sit with a more difficult sentence pattern. 
For this, we have a rule-of-thumb in Afrikaans: the oft-quoted STOMPI rule. It's beguilingly simple because almost every sentence will more-or-less follow this pattern. Stick to this pattern, and you're very unlikely to mess up your word order.
Note: Only in much-extended sentences will you be able to apply the STOMPI rule completely. This topic is thoroughly covered in our Afrikaans Word Order article, so be sure to study that too.
STOMPI is the easy acronym we use, but since we're dealing with grammar, that's not the whole picture. This is because it actually includes two silent verbs, and therefore stands for:
Subject              Die reën
(V1) Verb 1        kom
Time                  soms
Object               vir die Kapenaars
Manner             saggies
Place                 oor die berge
(V2) Verb 2        gesluip
Infinitive             om verligting te bring.
Translation: "The rain sometimes sneaks quietly over the mountains for the Capetonians to bring relief."
As you can see, this is a very long, descriptive sentence. The following one is simpler, but also correct.
Subject            Die reën
(V1) Verb 1      sluip
Time                soms
Object               –
Manner             –
Place                oor die berge
(V2)                   –
Infinitive            om verligting te bring.
Translation: "The rain sometimes sneaks over the mountains to bring relief."
3. AfrikaansPod101 – Your Excellent Afrikaans Grammar Companion!
Well, this is a whopper of a double-cream, super-sized article that hopefully whet your appetite for more! Do you have any comments or Afrikaans grammar questions? Don't be shy! Post them below.
Also be sure to enroll right away so you can immediately start with some Afrikaans grammar exercises. As you can see, there's a lot to know. But relax—AfrikaansPod101 really does take the lead in Afrikaans learning.
We offer you several excellent Afrikaans learning tools to help you master the language easily and almost effortlessly. There are so many learning options available! 
Our well-researched tools include:
1. An extensive vocabulary list page, updated regularly.
2. A new Afrikaans word to learn every day. Master these words easily with our recordings and flashcards!
3. Access to numerous recordings, such as those in this Afrikaans Vocab Builder.
4. A free Afrikaans online dictionary.
5. An excellent 100 Core Afrikaans Words list!
Learn much faster with the help of a personal tutor, who will first let you take an assessment to personalize your training. From there, he or she will work one-on-one with you to help you reach your goals and overcome obstacles.
Happy learning!
March 4, 2021
Do you know what one of the best things about the Afrikaans language is? Its array of colorful sayings and quotes! 
In this article, we'll introduce you to the best Afrikaans quotes on every aspect of life. You'll recognize some of these Afrikaans quotes, as they have equivalents in English; others will be unfamiliar to you because they're unique to Afrikaans. Let us know in the comments which of them have equivalents in your language!
At AfrikaansPod101, we aim to enhance your language learning experience at all times. Sayings and quotes are so particular to a language—knowing and using them will introduce you to Afrikaans and the Afrikaner culture in a unique, almost intimate way!
Are you ready to up your Afrikaans game? Let's get started.
Table of Contents
1. Top 10 Afrikaans Quotes for Inspiration and Life
You can derive a lot from learning the typical quotes and sayings that are native to your target language. The following Afrikaans quotes about life include admonitions, words of wisdom, and inspiration in equal measure. 
1. Dit is die klein jakkalsies wat die wingerde verniel.
Translation: "It is the small jackals that harm the vineyard."
Meaning: 
Literally, the quote refers to small jackals stealing grapes from vineyards (which they love to do). The little scoundrels' diet is omnivorous, meaning that they eat small animals as well as berries and other fruits. Obviously, their scavenging can do a lot of harm to a farmer's vineyard. 
Underneath the literal meaning, this saying refers to the hidden harm caused by small irritations or problems in life if they're left unattended. It infers that one should pay attention to those little niggles as they arise, instead of only focusing on the bigger problems.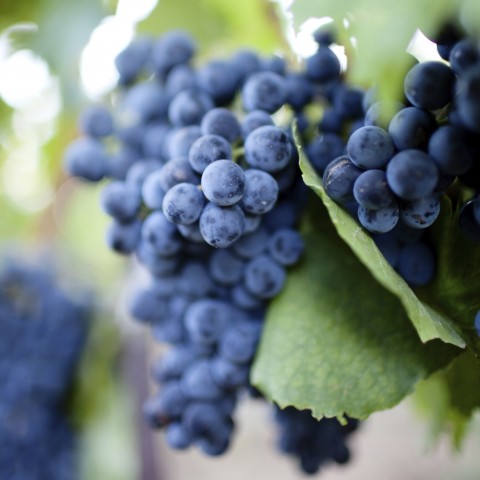 2. Wie heuning wil eet, moet steke verdra.
Translation: "Those who want to eat honey must endure the stings."
Meaning: 
Literally, this quote refers to someone taking honey from a beehive and getting stung. That much is obvious. But the saying also states a universal truth: If you want to attain something good or sweet in life, you'll need to tolerate some painful things in the process. This saying can be used to reframe a setback or an unpleasant experience at work, in relationships, or concerning important projects.
3. As die hemel val, is ons almal dood.
Translation: "If the sky falls, we're all dead."
Meaning: 
This quote uses a bit of humor to state the obvious about terrible calamity. It's used as a slightly sarcastic retort in response to someone who's always pointing out the negative in any situation.
4. Sukses is nie finaal nie, mislukking is nie fataal nie; dit is die moed om voort te gaan wat tel.
Translation: "Success isn't final, failure isn't fatal; it's the courage to continue that counts."
Meaning: 
The meaning of this inspirational quote is obvious: Don't give up! Continue with what you started (including your Afrikaans language lessons!), because your persistence will pay off. Just imagine! With a good knowledge of Afrikaans, you can travel to the country and have a much richer experience.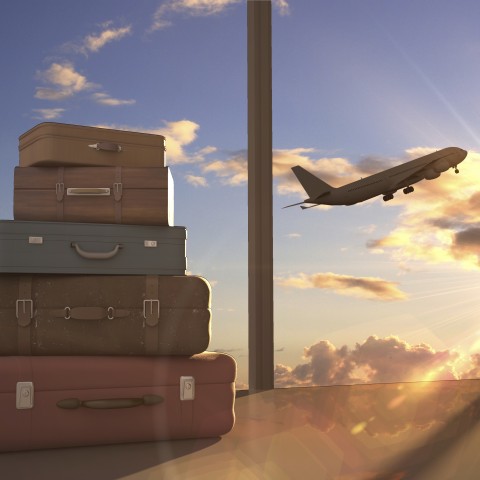 5. Om bymekaar te kom is 'n begin; om saam te bly is vordering; om saam te werk is sukses.
Translation: "Coming together is a beginning; staying together is progress; working together is success."
Meaning: 
The meaning of this Afrikaans quote is pretty clear, as it describes the different stages and inherent value of teamwork.
6. Soos 'n handvol vlieë.
Translation: "Like a handful of flies."
Meaning: 
How useful is a handful of flies? Yes, precisely—unless you're an entomologist, my guess is that a handful of these insects is pretty useless. You can use this saying to comment on something that's useless to you, like this:
Hierdie mes is omtrent so bruikbaar soos 'n handvol vlieë om sop mee te eet.
"This knife is about as useful as a handful of flies to eat soup with."
7. 'n Goeie gewete is 'n sagte kussing.
Translation: "A good conscience is a soft pillow."
Meaning: 
This quote refers to the easy sleep of someone with a good conscience. It praises the value of not suppressing your conscience (which would probably keep you awake all night if you tried ignoring it)!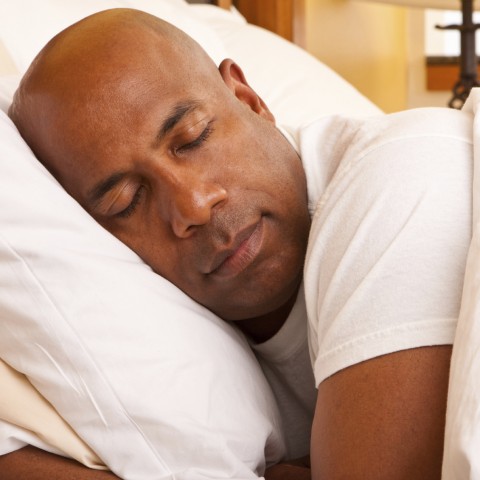 8. Wees die verandering wat jy wil sien in die wêreld.
Translation: "Be the change you want to see in the world."
Meaning: 
This quote is often erroneously attributed to Gandhi, the great world leader from India, but there's no evidence that he actually said this. Rather, it appears to have come from a book written by a teacher named Arleen Lorrance, called The Love Project. The quote refers to people's tendency to emulate others' behavior. So, if you feel that the world needs more love and kindness, then be loving and kind! The world will soon follow.
9. Nou gaan die poppe dans.
Translation: Literally, "Now the dolls are going to dance." / Equivalent, "Now the fat is in the fire."
Meaning: 
When someone says this, it means that trouble is on the way! This trouble can be as innocuous as the disciplinary action mischievous school pupils can expect from their headmaster, or as serious as the fallout of one country declaring war on another. 
10. Kyk maar die kat eers goed uit die boom uit.
Translation: Literally, "First check out the cat from the tree."
Meaning: 
This saying has nothing to do with felines, but pertains to decision-making. It's a cautionary idiom, and is used to warn someone that they would be better off not acting impulsively. For instance, if your friend enthuses about a business opportunity that sounds too good to be true, this is what you would tell them!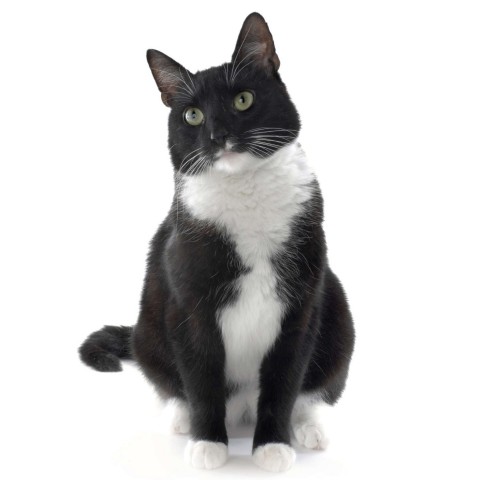 2. Top Afrikaans Wedding and Love Quotes
Our list could never be complete without mentioning quotes in Afrikaans about love, relationships, and weddings.
Tip: Afrikaners tend to have romantic souls! So showing what's going on in your heart will usually be appreciated and reciprocated.
11. Jy is my oogappel. / Jy is die appel van my oog.
Translation: "You are my eye-apple." / "You are the apple of my eye."
Meaning: 

This one is also well-known in English, and it means that you're someone's favorite person. One can use this saying at any stage of the relationship—read on for tips on how to use all of these phrases!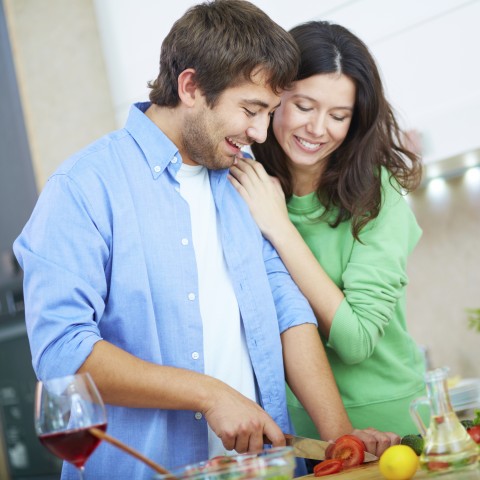 12. My hart pomp tjoklits vir jou.
Translation: "My heart is pumping chocolate for you."
Meaning: 
This is a humorous, casual way of indicating that you're in love with someone. Instead of blood, your heart is pumping the candy of love: sweet chocolate. What a vivid image! This somewhat non-committal, but still loving, statement is suitable for use anywhere along the timeline of your relationship.
Tip: If you've been with the person for a while, then adding the adverbial time word steeds ("still") after the verb pomp ("pump") will be suitable. Like: My hart pomp steeds tjoklits vir jou. ("My heart still pumps chocolate for you.")
13. Ek smaak jou stukkend.
Translation: Literally, "I taste you till you break."
Meaning: 
This rather odd-sounding saying is another way of letting someone know you like them excessively, almost to the point of breaking! Think of a child who is so overwhelmed by their adoration of a toy that they hug it so tightly it gets crushed. 
No, we don't literally break our loved ones in South Africa! This phrase simply expresses almost overwhelming feelings of adoration and admiration. Some say it means the same thing as "I love you," but that is open to interpretation.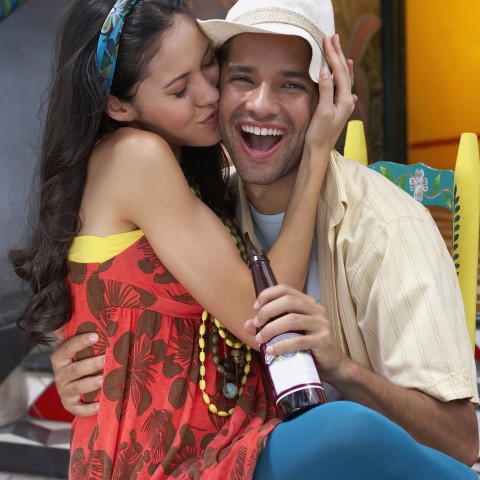 14. Ou liefde roes nie.
Translation: "Old love doesn't rust."
Meaning: 
This quote means that if love is true, it endures eternally. Unlike most metals (a.k.a. superficial relationships), true love is long-lasting because it doesn't degrade (i.e. rust) with age. 
This is what you can say of that couple who met and fell in love when they were young, but who were kept apart by circumstances. Then, they meet again when they're older and find that their special connection is intact. In such a case, you would say that Ou liefde roes nie ("Old love doesn't rust").
It's also a nice anniversary affirmation for a couple that's been together for years and years. Especially, or maybe only, if it's clear that they still love one another!
15. Ek was nie jou eerste liefde nie, maar ek wil beslis jou laaste wees.
Translation: "I wasn't your first love, but I definitely want to be your last."
Meaning: 
This quote is pretty straightforward, and it's especially good for use among couples who are a bit older. But even if you and your partner are younger, you can use this phrase if you know they've been in love before. It's a nice proposal quote, too.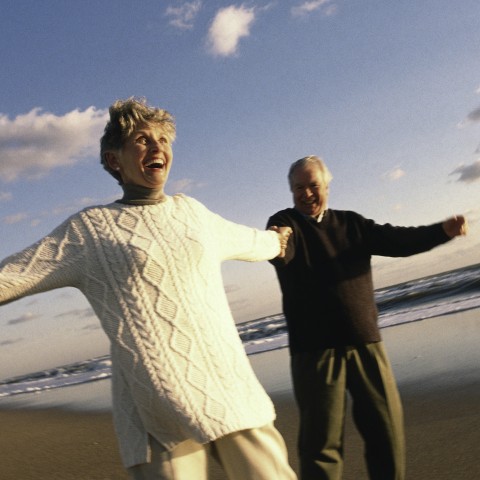 16. Vriendskap in 'n huwelik is die vonk wat 'n ewige vlam aansteek.
Translation: "Friendship in marriage is the spark that lights an everlasting flame."
Meaning: 
This quote is attributed to the writer and creator of The Happy Wives Club, Fawn Weaver. It's self-explanatory and underscores the importance of marrying someone you can be friends with, too.
17. Hou jou hart vol liefde. 'n Lewe daarsonder is soos 'n sonlose tuin wanneer die blomme dood is. Die bewussyn van liefde en om liefgehê te word bring warmte en rykdom aan die lewe wat niks anders kan bring nie.
Translation: "Keep love in your heart. A life without it is like a sunless garden when the flowers are dead. The consciousness of loving and being loved brings warmth and richness to life that nothing else can bring."
Meaning: 

This quote is attributed to author and playwright Oscar Wilde. He died lonely, so it's poignant that he knew how important love was, but never got to fully experience it himself. This quote is great for wedding or engagement speeches, as well as a meaningful anniversary affirmation.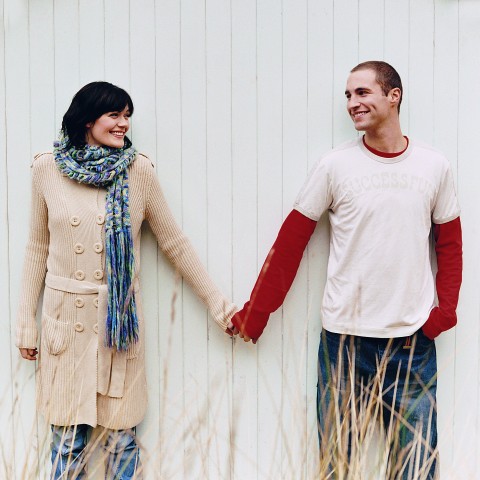 18. As ek my lewe kon oorhê, sou ek jou vroeër wou vind.
Translation: "If I could repeat my life, I would want to find you sooner."
Meaning: 
This is a bittersweet sentiment from someone who is regretful that they haven't spent their whole life with the person they love. It implies that with their beloved, life is sweeter and better than ever before. It's suitable as an intimate love message to the one you're going to spend the rest of your life with, or even someone you've already been with for a long time.
19. Sonder jou liefde is die graaf te swaar vir my en val die geil reëns van die berge sonder doel.
Translation: Literally, "Without your love, the shovel is too heavy for me and the wanton rain in the mountains falls without purpose."
Meaning: 
This beautiful line is from a poem called Dank ("Thank"), written by one of South Africa's finest poets from a different era, D.J. Opperman. It expresses how the poet valued his wife's love—his life would have been meaningless without it. How quietly passionate and intimate!
20. Liefde is 'n beter onderwyser as 'n sin vir verantwoordelikheid.
Translation: "Love is a better teacher than a sense of duty."
Meaning: 
This is a quote from Einstein, taken from a letter he wrote. Biography writer Walter Isaacson used these letters to tell the story of the genius' life in a book called Einstein: His Life and Universe. 
With this quote, Einstein was probably referring to something other than romantic love, but the principle still applies. Love will always be the most inspiring quality of any relationship, and it ensures we don't miss the lessons we need to learn in life. And remaining in a relationship only because of a sense of duty will surely teach you how barren a loveless existence is.
Sometimes love comes to an end and you need to break up with someone. Here are some Breakup Quotes to consider—but we hope you won't need to use or receive them often!
3. Top Birthday Quotes in Afrikaans
Birthdays are special. Make sure to enchant your Afrikaans friends with one of the best Afrikaans quotes for the occasion on their special day.
21. Mag jou lewe elke jaar beter wees.
Translation: "May your life get better every year."
Meaning: 
This is a simple birthday wish that is universally useful. It expresses a positive and benevolent wish for someone to enjoy an exceedingly good life.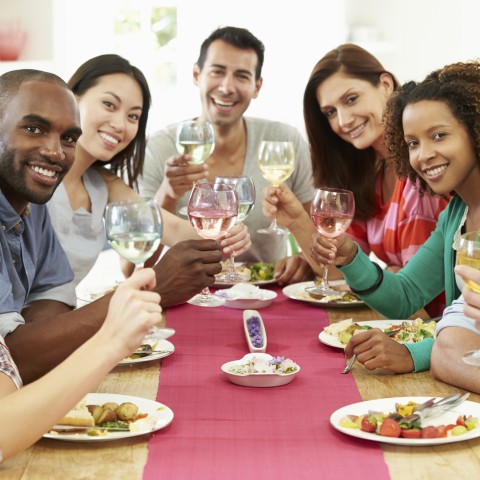 22. Ek hoop hierdie verjaarsdag is net so wonderlik soos jy!
Translation: "I hope this birthday is just as wonderful as you are!"
Meaning: 
The meaning is pretty straightforward. This is a positive and uplifting birthday message for a friend, a family member, or any special person! 
23. Navorsing wys dat mense met die meeste verjaarsdae leef die langste.
Translation: "Research shows that people with the most birthdays live the longest."
Meaning: 
Yeah well, duh…! This is a funny birthday quote in Afrikaans that could, for instance, be used in a speech before a birthday party.
24. Tel jou seëninge en nie jou plooie nie!
Translation: "Count your blessings and not your wrinkles!"
Meaning: 
Another fun birthday quote you can use to tease the birthday person! However, it's best not to use this with a woman if you don't know her well yet.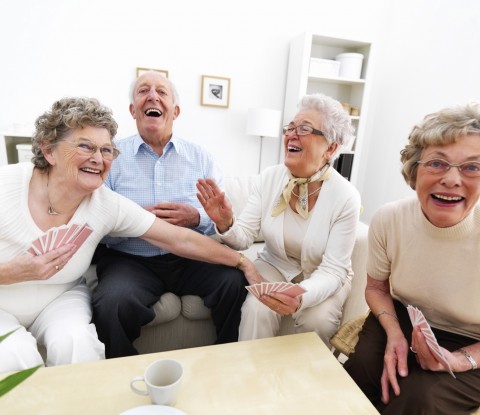 25. Oudword is onvermydelik; grootword is nie!
Translation: "Growing old is inevitable; growing up is not!"
Meaning: 
Another lighthearted quote that invites you to enjoy life with the innocence of a child, no matter what age you are.
26. 'n Warm hart steek ander aan die brand. Dankie vir jou wonderlike hart!
Translation: "A warm heart ignites others. Thank you for your wonderful heart!"
Meaning: 
This is a flattering character testimonial that's well-suited for a speech at a birthday party or as a message in a card. Use this only if the person is indeed inspiring and warm-hearted, of course.
4. Top Afrikaans Friendship Quotes
What would our world be without friends and friendship? Celebrate your Afrikaner friends with these Afrikaans quotes on friendship, or simply marvel in their wisdom.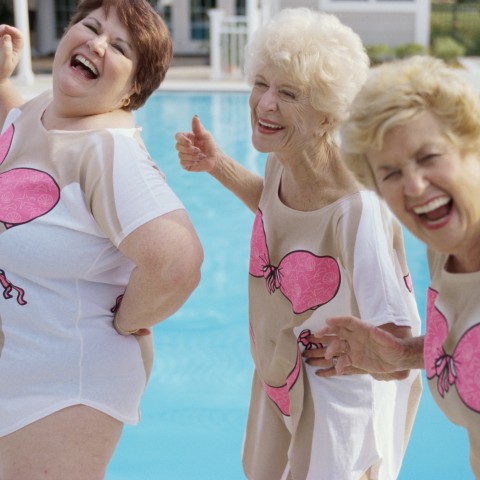 27. Allemansvriend is niemandsvriend.
Translation: "Everyman's friend is no man's friend."
Meaning: 
This is an admonition to strive for more than likeability in your relationships. Not every person will like you or want to be your friend—that's just life! Authenticity and being who you really are, no matter who you deal with, is of the greatest importance if you want good outcomes in life.
28. As die berg nie na Mohammed wil kom nie, moet Mohammed na die berg toe gaan.
Translation: "If the mountain doesn't want to come to Mohammed, Mohammed should go to the mountain."
Meaning: 
This quote, which is also well-known in English, refers to humility and the necessity of sometimes giving in in relationships. Every friendship involves both giving and taking. In essence, this saying reminds us to not always take or be stubborn.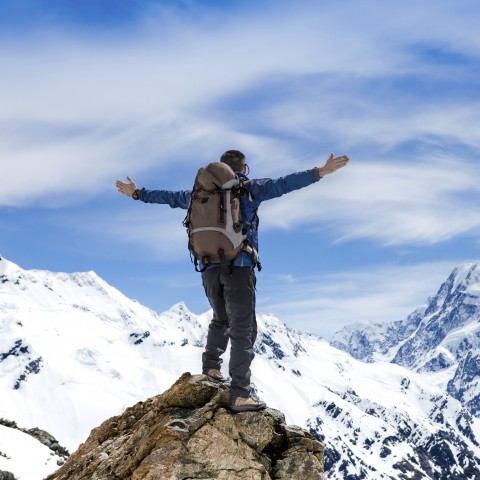 29. Hulle breek nie brandhout van dieselfde tak nie. 
Translation: "They don't make firewood of the same branch."
Meaning: 
This Afrikaans quote refers to people who cannot stand each other, so it could be used to describe a friendship or relationship gone wrong.
30. Boontjie kry sy loontjie.
Translation: Literally, "Every bean gets his rightful dues." 
Meaning: 
This somewhat gleeful quote simply means that what comes to you is probably what you deserve. It's not always used in a positive sense, though, especially not in friendships. If someone has done you harm, for instance, and then harm comes to them in some way or another, you might use this saying to comment on the situation. 
31. 'n Ware vriend stap in wanneer ander uitstap.
Translation: "A true friend walks in when others walk out."
Meaning: 

Another well-known saying in English. Sometimes, friends walk away from you when things get hard. But the true friends remain by your side, which is what the quote refers to. The saying is popularly attributed to columnist Walter Winchell, yet a version of it was recorded as early as 1916 in an Atlanta magazine called The Presbyterian of the South.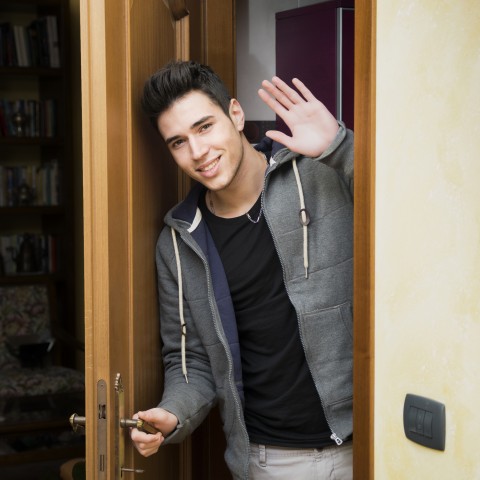 32. 'n Enkele roos kan my tuin wees; 'n enkele vriend, my wêreld.
Translation: "A single rose can be my garden; a single friend my world."
Meaning: 
This quote expresses the value of true friendship. It's accredited to American author and motivational speaker Felice Leonardo "Leo" Buscaglia, also known as "Dr. Love." It means that one doesn't need a lot of friends to be happy in life. A single good friend can mean the world and make all the difference.
33. Vriendskap is die enigste sement wat die wêreld by mekaar sal hou.
Translation: "Friendship is the only cement that will ever hold the world together."
Meaning: 
Attributed to U.S. President Woodrow Wilson, this quote expresses the superior value of true friendship. It suggests that the world would fall apart if it weren't for friendships.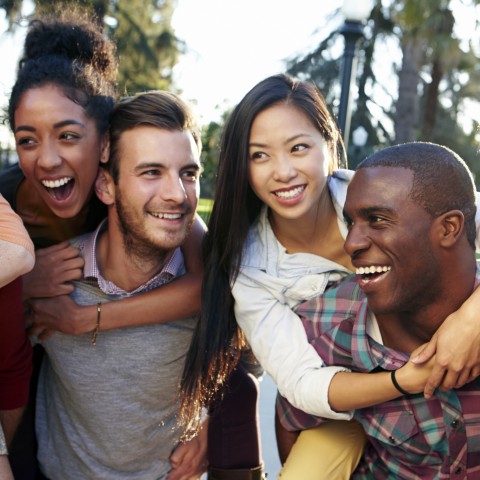 34. Vriende is daardie rare mense wat vra hoe dit met jou gaan en dan wag om jou antwoord te hoor.
Translation: "Friends are those rare people who ask how (we) are and then wait to hear the answer."
Meaning: 
This slightly adapted quote was said to be first uttered by Ed Cunningham, U.S. TV sports announcer and personality. It suggests that people who care really listen to one another.
5. Top Funny Afrikaans Quotes
Sometimes you need a funny one-liner to open a meeting or lighten the mood in a conversation! We've translated a few great quotes in the Afrikaans language that you can use to this effect.
35. Dis beter om stil te bly en dwaas voor te kom as om te praat en so alle twyfel te verwyder.
Translation: "It's better to remain silent and be thought a fool than to speak out and remove all doubt."
Meaning: 

This quote means that it's better to keep quiet and only appear stupid than to say something that is actually stupid! It's popularly attributed to U.S. President Abraham Lincoln, but it more likely belongs to Maurice Switzer, who mentioned it in his book Mrs. Goose, Her Book (1906). Yet, a similar bit of wisdom was expressed much earlier in the Christian Bible, in Proverbs 17:28: "Even a fool, when he holdeth his peace, is counted wise: and he that shutteth his lips is esteemed a man of understanding."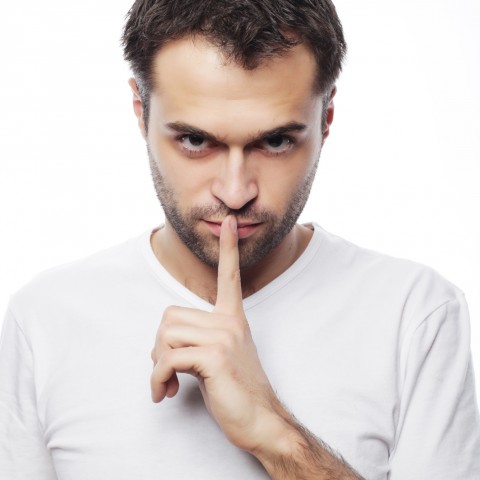 36. As ek 'n tweegesig was, sou ek hierdie een gedra het?
Translation: "If I were two-faced, would I be wearing this one?"
Meaning: 
A variation of this funny quote was apparently uttered by President Abraham Lincoln in a debate with Stephen Douglas, who accused him of being two-faced. Lincoln's original retort was: "If I had two faces, would I be wearing this one?" 
To be "two-faced" means that you're being inconsistent in what you say and how you deal with people. This quote often refers to someone who adapts the truth to suit the company they're in, a trait which makes you unreliable, or even dishonest.
The particular saying is self-deprecating (joking about your own looks!) and a marvelous retort to an unfair accusation of duplicity.
37. Wat het oor jou lewer geloop?
Translation: "What walked over your liver?"
Meaning: 
This is an original Afrikaans saying and a funny way of asking someone why they're angry. Just as the heart is traditionally considered the "seat" of love, the liver is the "seat" of anger. If asked in a non-confrontational manner, it could ease the atmosphere and allow the angry person to blow off steam.
38. As een deur toegaan en 'n ander maak oop spook dit waarskynlik in jou huis.
Translation: "If one door closes and another opens, your house is probably haunted."
Meaning: 
This line makes fun of the cliché that when one opportunity is lost, another one appears. While true, clichés can sound insincere when you're placating or consoling someone.
If a friend feels really stuck, trying to soothe them with words that don't correspond to their current life experiences could alienate them, even if you mean well! Rather, spoil them with something you know they like (such as chocolate or a glass of wine), and just hang around as a friend. Using this funny saying could also help lighten the mood!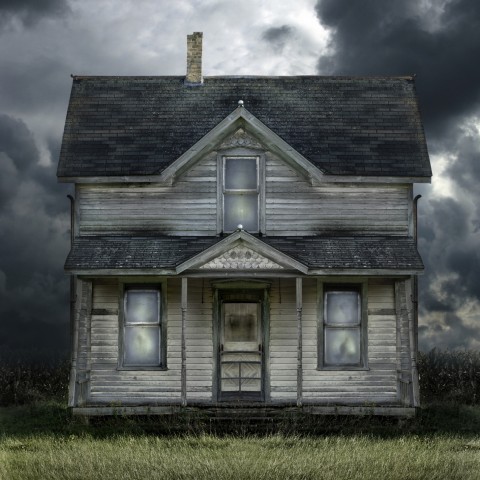 39. Wees lief vir jou vyande. Dit maak hulle so kwaad.
Translation: "Love your enemies. It makes them so (damned) mad."
Meaning: 
This quote is attributed to a P.D. East from the book Of Wit N Humor by Vincent Thnay.
It's a reference to the verses in all holy scriptures that teach us to forgive and love our enemies, so as to relieve ourselves of the burden of pain and/or guilt. The quote is obviously a humorous take on this truth!
40. Natuurlik praat ek met myself. Soms het ek kundige advies nodig.
Translation: "Of course I talk to myself. Sometimes I need expert advice."
Meaning: 
This is a well-known quip that's been doing the rounds. It's unclear where the saying originated from, but it's a good retort if someone complains about you mumbling to yourself.
41. Die pen is magtiger as die swaard en heelwat makliker om mee te skryf.
Translation: "The pen is mightier than the sword and considerably easier to write with."
Meaning: 

Comedian Marty Feldman was the first to utter this silliness, which could underscore the need to negotiate first and fight later! However, the saying originally referred to the immense power of the word, which should not be underestimated.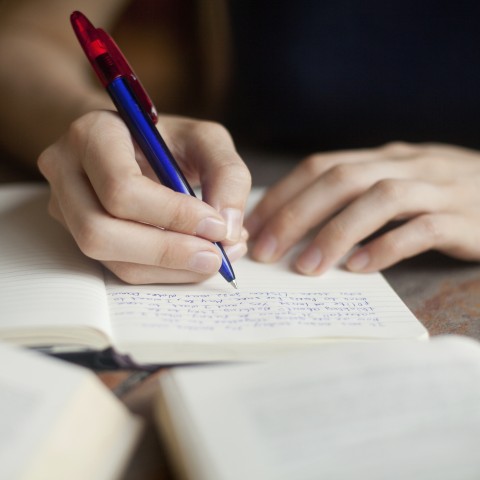 42. Te veel van 'n goeie ding is fantasties!
Translation: "Too much of a good thing is fantastic!"
Meaning: 
The literal wisdom of this quote is debatable, but that probably depends on the context! It's a celebratory remark that could be a reminder to enjoy life.
43. Hy is so skelm, hy bid onder ' n skuilnaam.
Translation: "He's such a crook, he prays under a pseudonym."
Meaning: 
This funny quote is pretty self-explanatory! However, don't use it to describe someone whose favor you want to win or keep, unless they know you're joking.
44. Ondervinding is iets wat jy eers kry nadat jy dit nodig het.
Translation: "Experience is something you only get after you need it."
Meaning: 
A truthful observation about life and how experience is gained!
6. Good Ways To Use Afrikaans Quotes
This is not difficult to do! Show off your newly learned Afrikaans in the following ways:
1. Puzzle and/or impress your friends with these quotes on Facebook or Twitter. 
2. Create a graphic with a stunning photo and an inspirational quote for your desktop background. But post it on Insta first!
3. Use a suitable quote in a birthday or wedding card for your Afrikaans friend and make their day! Your gesture will show that you care enough to wish them well in their own language, which will be appreciated.
4. Combine creativity and Afrikaans—paint or draw a poster for your room or classroom with a suitable quote in Afrikaans.
5. Make your own learning tool! Create a video or other visual media (with one of the many apps available online), using all of these quotes plus your favorite images or footage! Playing this over and over again will help you learn and remember full Afrikaans sentences. There are countless possibilities.
6. Memorize the quotes and their meanings, and pepper your Afrikaans conversations with them! Using idioms will make you sound more like a native Afrikaans speaker.
7. Make Use of AfrikaansPod101's Lessons and Tools to Learn Afrikaans!
With more than a decade of experience behind us, we've taught thousands of satisfied users to speak foreign languages. How do we do this? First, we inject fun and ease into learning! 
With us, students are assisted as they master vocabulary, pronunciation, and conversation through state-of-the-art and fun online learning methods. 
A library replete with learning resources allows self-paced learning, in your own space at home! Our resources include thousands of video and audio recordings, culturally relevant lessons, and learning apps for your mobile devices. Each month, we add benefits with FREE bonuses and gifts to improve your experience. Our online Afrikaans Dictionary is indispensable and free!
Speed up your learning by enrolling in Premium PLUS, which will give you your own teacher! Our lively, friendly native-Afrikaans hosts will do an assessment test to determine your level, and then tailor lessons to suit your needs. 
Happy learning!
February 11, 2021
So, you're dealing with an Afrikaans client and really want to impress them. Excellent! You can do this instantly by speaking good business language in Afrikaans! 
As you know, speaking someone's native language is a speedy and easy way to gain their favor. To Afrikaans business owners, this could demonstrate that you're serious about…well, business! It will also show that you've invested personal effort into the business relationship. 

Why not start straight away with our excellent video, "Learn Afrikaans Business Language in 15 Minutes," featured at the beginning of this article? Or read our blog post about How to Find a Job in South Africa!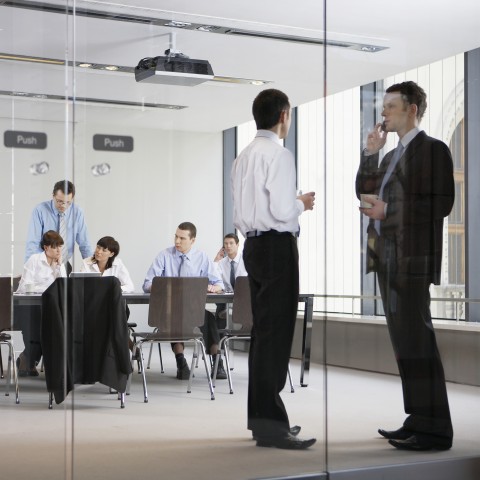 AfrikaansPod101 employs numerous means to support you while you learn business Afrikaans phrases and other important aspects of the language. Our lessons are culturally relevant, which should be important to you! Because knowing the details of Afrikaans culture can only benefit your business dealings with the natives. 
We meet you at your current level, so you never have to worry about falling behind. That said, our Premium PLUS option supplies a guided learning system to help ensure you don't make a fool of yourself when meeting your Afrikaans business client. That's our business—to make you shine in Afrikaans! 
In this article, we've compiled a list of the most relevant and commonly used Afrikaans business phrases and vocabulary so you can easily find what you're looking for. Most of these phrases can be used across all communication media: in person, or via phone, email, letter, text, voicemail, and so forth.
Let's imagine a business meeting from the beginning…
Table of Contents
1. The Meeting
Following are some phrases you're likely to use when setting up (and at the start of) a business meeting with an Afrikaans businessperson.
1.1 Making the Appointment
Afrikaans businesspeople are, as a rule, organized, and they value the same quality in others. Below are some business Afrikaans phrases you may find helpful when making an appointment. For the first two phrases, always remember to follow good phone etiquette for business.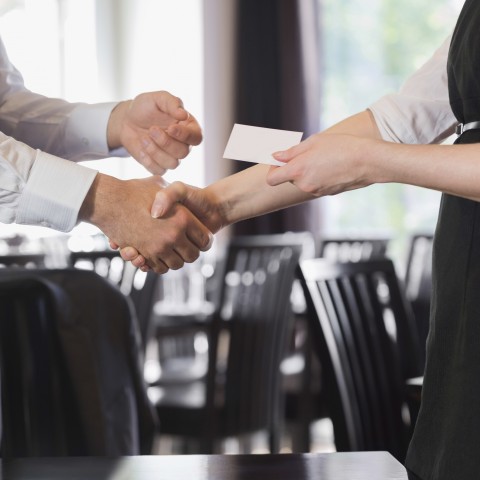 Phone Calls
Let's start with two basic phrases for phone conversations: how to make a call and how to answer one.
Making a call:
| | |
| --- | --- |
| Goeiedag, Sanjay. Dis Seo-yun wat praat. | "Good day, Sanjay. It's Seo-yun speaking." |
Answering a call:
| | |
| --- | --- |
| Goeiedag. Dis Seo-yun hier. | "Good day. It's Seo-yun here." |
Business Cards
Exchanging business cards in Afrikaans business settings is common during an initial meeting. Here's how you can initiate a business card exchange:
| | |
| --- | --- |
| Kan ons besigheidskaartjies ruil, asseblief? | "Can we exchange business cards, please?" |
| | |
| --- | --- |
| Hier is my besigheidskaartjie. | "Here is my business card." |
Setting Up Appointments and Keeping in Touch
| | |
| --- | --- |
| Bel my gerus. | "Feel free to call me." |
| | |
| --- | --- |
| Kan ons dit telefonies bespreek? | "Can we discuss this over the phone?" |
Bel gerus my sekretaresse vir 'n afspraak.
"Feel free to call my secretary for an appointment."
In Afrikaans, sekretaresse / "secretary" is used interchangeably with ontvangsdame / "receptionist."
| | |
| --- | --- |
| Ek wil graag 'n videokonferensie reël. | "I would like to organize a video conference." |
| | |
| --- | --- |
| Hoe besig is jou skedule? | "How busy is your schedule?" |
| | |
| --- | --- |
| Kan ons volgende week ontmoet? | "Can we meet next week?" |
| | |
| --- | --- |
| Watter tyd sal jou die beste pas? | "What time will suit you best?" |
| | |
| --- | --- |
| Ek stel voor ons ontmoet by die kantoor. | "I suggest we meet at the office." |
| | |
| --- | --- |
| Sal ek vir ons plek bespreek by die restaurant vir middagete? | "Shall I book us a table at the restaurant for lunch?" |
| | |
| --- | --- |
| Daardie tyd pas my goed. | "That time suits me well." |
| | |
| --- | --- |
| Sal jy my jou adres gee, asseblief? | "Would you give me your address, please?" |
| | |
| --- | --- |
| Ek sien uit na ons afspraak. | "I'm looking forward to our meeting." |
1.2 The Greeting
Greeting someone is an important part of any business meeting, especially when you meet for the first time—you'll be sizing each other up and forming all sorts of ideas! Now you can make a great first impression with these Afrikaans business phrases.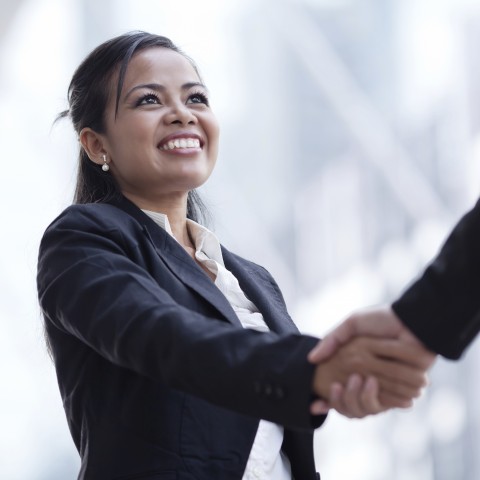 | | |
| --- | --- |
| Aangename kennis. My naam is Sanjay Patel. | "Pleased to meet you. My name is Sanjay Patel." |
Laat ek jou voorstel aan my vennoot.
"Let me introduce you to my business partner."
Vennoot / "business partner" can be replaced with kollega / "colleague," and so on. This phrase can be used interchangeably with the next one.
| | |
| --- | --- |
| Laat my toe om julle voor te stel. | "Allow me to introduce you." |
Mevrou Van Heerden, ontmoet vir Morgan. Morgan, ontmoet vir Mevrou Van Heerden.
"Mrs. Van Heerden, meet Morgan. Morgan, meet Mrs. Van Heerden."
In Afrikaans business environments, always introduce the younger person to the older person first.
Goeiedag. Dis goed om jou te ontmoet.
"Good day. It's good to meet you."
Use this phrase when you're being introduced to another person.
| | |
| --- | --- |
| Ons het al baie oor die foon gesels! Dis goed om jou persoonlik te ontmoet. | "We've spoken a lot over the phone already! It's good to meet you in person." |
| | |
| --- | --- |
| Dis goed om jou weer te sien! | "It's good seeing you again!"  |
| | |
| --- | --- |
| Jammer ek is laat! | "Sorry I am late!" |
Also be sure to check out even more tips on How To Say Hello in Afrikaans Like a Native Speaker!
1.3 The Small Talk
Afrikaners are affable and friendly people by nature, so small talk is good! Asking questions concerning their wellbeing will make them feel like you're interested in them. They will likely pay attention to what you share about your personal life, so make sure you take careful note of their details, too.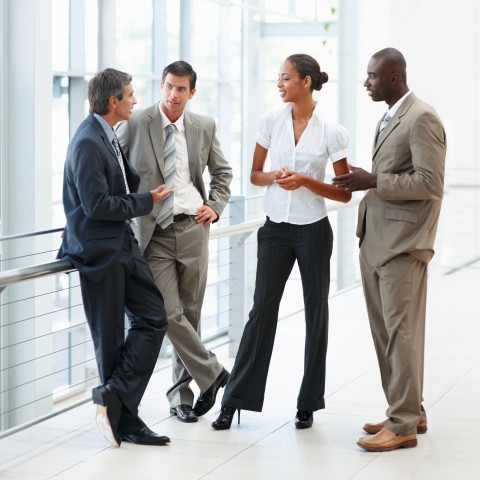 Use the following questions to open a small talk conversation with an Afrikaans businessperson:
| | |
| --- | --- |
| Gaan dit goed? / Hoe gaan dit? | "Are you doing well?" / "How are you doing?" |
| | |
| --- | --- |
| Het jy ons maklik gevind? | "Did you find us easily?" |
| | |
| --- | --- |
| Het jy goed gereis? / Hoe was jou reis? | "Have you traveled well?" / "How was your journey?" |
Is dit jou eerste besoek aan ___?
"Is this your first visit to ___?"
In the blank, simply add the name of the country you're inquiring about, if not South Africa.
Jy lyk goed!
"You're looking well!"
Like any other person, Afrikaners love compliments. However, keep these for when you know them a bit better, and only if you really mean it. Nobody likes false flattery.
Hoe gaan dit met jou familie?
"How is your family doing?"
This is another question better left for later in the business relationship. Afrikaners will always appreciate you asking this as long as you're sincere—family is big for Afrikaners.
Hoe was jou vakansie gewees?
"How was your holiday?"
Asking questions based on your previous conversations with your client, or based on what you know about them, will show that you're interested in them as a person, not just a business asset.
| | |
| --- | --- |
| Sal ons begin? / Goed, laat ons begin. | "Shall we start?" / "Okay, let us start." |
Ek het 'n ander vergadering om een-uur, so…
"I have another meeting at one o'clock, so…" 
This open-ended statement can be used on its own, since its implications are clear. Or, it can be paired nicely with the next sentence.
| | |
| --- | --- |
| Sal jy omgee as ons begin? | "Would you mind if we started?" |
| | |
| --- | --- |
| Sekerlik, kom ons begin. | "Sure, let us start." |
1.4 The Parting
Obviously, etiquette at the end of a business meeting is just as important as at the beginning. Here are some phrases you might find helpful:
| | |
| --- | --- |
| Baie dankie, dit was goed gewees om jou weer te sien. | "Thank you very much, it's been good seeing you again." |
| | |
| --- | --- |
| Dankie vir jou tyd, ek waardeer dit. | "Thank you for your time, I appreciate it." |
| | |
| --- | --- |
| Dankie dat jy al die pad hiernatoe gekom het. | "Thank you for coming all the way here." |
| | |
| --- | --- |
| Hierdie was produktief gewees, dankie. | "This was productive, thank you." |
| | |
| --- | --- |
| Sal ons volgende week dieselfde tyd ontmoet? | "Shall we meet again the same time next week?" |
| | |
| --- | --- |
| My sekretaresse sal jou kontak vir ons volgende afspraak, as dit reg is? | "My secretary will contact you for our next appointment, if it's okay?" |
2. The Business
Despite their affable appearance, Afrikaners are private at heart. In fact, they tend to appreciate good, somewhat English manners that (at least initially) honor politeness and a certain social distance. 
Some of them can appear a bit gruff and unpolished in their manner, but more often than not, this tough exterior hides a sensitive and very loyal soul. Because of this "soft core," so to speak, they tend to be careful—if not somewhat cynical—about business partners at first. 
But no worries, the secret into their hearts and pockets is pretty simple: be attentive to their needs, always be respectful in how you treat them, and consistently demonstrate honesty, reliability, and transparency in all business dealings. If, over time, they find that they can trust you, good business partners very often turn into friends. And you'll find that you've made a friend for life!
Afrikaans businesspeople won't expect from you what they don't offer themselves. They tend to be extremely loyal to old and trusted business partners and clients, and they're reliable, very hard workers themselves.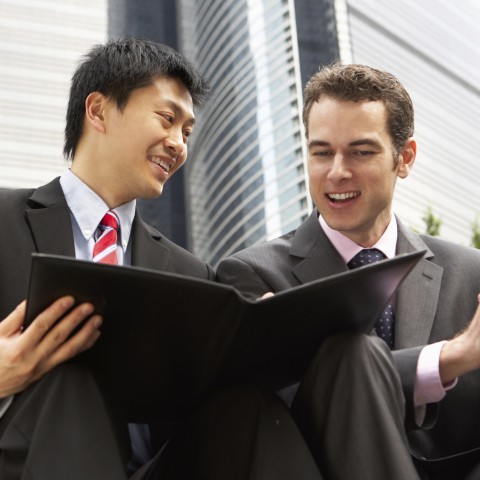 Afrikaners are also tenacious and real problem-solvers. In fact, we have an old saying in Afrikaans: 'n Boer maak 'n plan, which means "A farmer makes a plan." It's a population trait—Afrikaners don't give up, because they always make a plan! So, if you need to get things done properly in business and the workplace, appoint an Afrikaner.
When doing business in South Africa, also keep in mind that Afrikaners prefer to keep things simple and straightforward in business. Don't mess with them, though; you'll soon find doors closing not-so-quietly in your face. Trust is strictly earned, and it's an expensive thing in the Afrikaner culture! Of course, every batch has some bad apples, but you'll find that everywhere in the world.
2.1 The Business Talk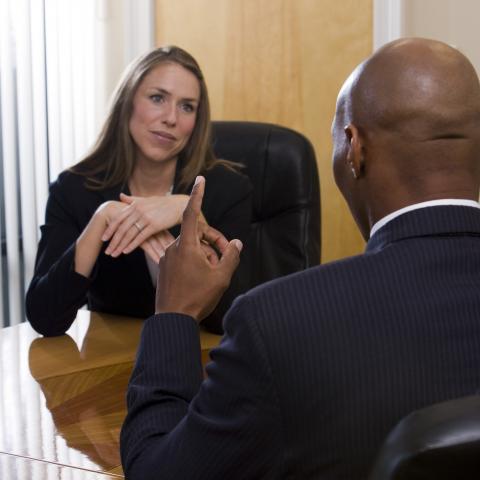 Following are some Afrikaans business phrases you could find useful in any business setting.
Note that Ek / "I" can be replaced with other pronouns, such as jou (you, plural) / julle (you) / ons (we) / sy (she) / hy (he) / hulle (they).
| | |
| --- | --- |
| Het almal 'n kopie van die agenda? | "Does everyone have a copy of the agenda?" |
| | |
| --- | --- |
| Wat dink jy hiervan? | "What do you think about this?" |
| | |
| --- | --- |
| Ek voel dieselfde. | "I feel the same." |
| | |
| --- | --- |
| Jy is heeltemal reg. | "You are entirely correct." |
| | |
| --- | --- |
| Jy kan dalk reg wees. | "You may / could / might be right." |
| | |
| --- | --- |
| My ervaring is dieselfde. | "My experience is the same." |
| | |
| --- | --- |
| Dis nie my ervaring nie. | "That's not my experience." |
| | |
| --- | --- |
| Jammer, maar ek stem nie saam nie. | "Sorry, but I don't agree." |
| | |
| --- | --- |
| Ek stem nie regtig saam nie. | "I don't really agree." |
| | |
| --- | --- |
| Ek's nie seker of ek saamstem nie. | "I'm not sure that I agree." |
| | |
| --- | --- |
| Dis 'n uitstekende punt. | "That's an excellent point." |
| | |
| --- | --- |
| Hierdie is net my opinie. | "This is only my opinion." |
| | |
| --- | --- |
| Hierdie is 'n belangrike saak. | "This is an important matter." |
| | |
| --- | --- |
| Sal jy 'n kompromie oorweeg? | "Would you consider a compromise?" |
| | |
| --- | --- |
| Jammer om jou te onderbreek. | "Sorry to interrupt you." |
| | |
| --- | --- |
| Mag ek gou onderbreek, asseblief? | "May I interrupt, please?" |
Natuurlik, gaan voort.
"Of course, go ahead."
Combine this phrase with the next one, if preferred.
| | |
| --- | --- |
| Wat wil jy sê? | "What do you want to say?" |
| | |
| --- | --- |
| Verskoon my, as ek net gou eers hierdie punt kan maak? | "Sorry, if I could just finish this point first?" |
| | |
| --- | --- |
| Dit is 'n baie goeie voorstel. | "It is a very good suggestion." |
| | |
| --- | --- |
| Dis 'n goeie offer. | "It's a good offer." |
| | |
| --- | --- |
| Hierdie my beste offer. | "This is my best offer." |
| | |
| --- | --- |
| Ek voel sterk hieroor. | "I feel strongly about this." |
| | |
| --- | --- |
| Ek wil graag hieroor gaan dink, asseblief. | "I would like to think about this, please." |
| | |
| --- | --- |
| Dit klink goed vir my! | "That sounds good to me!" |
| | |
| --- | --- |
| Enige verdere gedagtes of kommentaar? | "Any other thoughts or comments?" |
| | |
| --- | --- |
| Dalk moet ons 'n breuk vat? | "Maybe we should take a break?" |
| | |
| --- | --- |
| Ons het hierdie reeds afgehandel. | "We've dealt with this already." |
| | |
| --- | --- |
| Is daar nog iets wat ons moet bespreek? | "Is there anything else we need to discuss?" |
| | |
| --- | --- |
| Stem almal saam? | "Do we all agree?" |
2.2 The Management Talk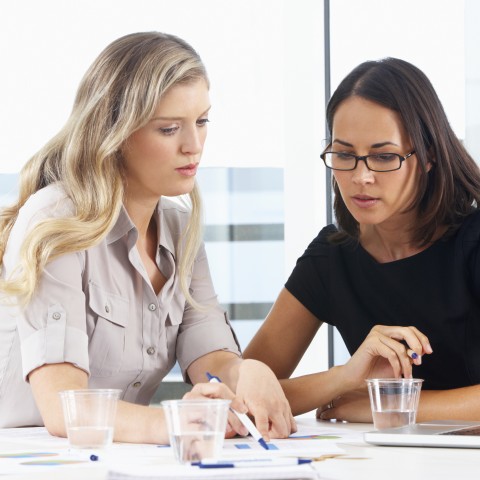 If you're a manager, treating subordinates fairly, respectfully, and transparently will score you a lot of points. Following are some handy phrases you can use as a manager (though you could also use any of the phrases from the previous section).
| | |
| --- | --- |
| Ek het die verslag moreoggend nodig, asseblief. | "I need the report by tomorrow morning, please." |
| | |
| --- | --- |
| Dankie, dit lyk goed. | "Thanks, this looks good." |
| | |
| --- | --- |
| Wat stel jy voor? | "What do you suggest?" |
| | |
| --- | --- |
| Asseblief maak vir ons 'n afspraak met Meneer De Beer. | "Please make us an appointment with Mr. De Beer." |
Kontak EdCon kantore vir 'n vergadering volgende week, asseblief.
"Contact EdCon offices for a meeting next week, please."
Of course, you can replace the business name with one of your choice.
| | |
| --- | --- |
| Asseblief kanselleer al my afsprake vir Vrydag. | "Please cancel all my appointments for Friday." |
| | |
| --- | --- |
| Sal jy vir ons koffie en tee reël, asseblief? | "Would you organize tea and coffee for us, please?" |
| | |
| --- | --- |
| Hoe laat begin die vergadering? | "What time does the meeting start?" |
| | |
| --- | --- |
| Bel vir Martie en vra of ons via Zoom kan ontmoet, asseblief. | "Call Martie and ask if we could meet via Zoom, please." |
| | |
| --- | --- |
| Bespreek vir my 'n vlug Dubai toe, asseblief. | "Book me a flight to Dubai, please." |
Is die "boardroom" voorberei?
"Is the boardroom prepared?"
The official Afrikaans word for "boardroom" is raadskamer, but this is almost completely out of use. As a rule, we just use the English word.
| | |
| --- | --- |
| Druk asseblief my notas uit. | "Please print my notes." |
| | |
| --- | --- |
| Dankie vir jou harde werk. | "Thank you for your hard work." |
witbord / "whiteboard"
witbord pen / "whiteboard marker"
harde kopie / "hard copy"
voorlegging OR aanbedding / "presentation" (This is a noun, and what you would give to your boss or prospective client in the form of a document or PowerPoint presentation.)
aanbied / "present"
grafiek / "chart"
dagboek / "diary"
sakeonderneming / "business enterprise"
handel / "commerce"
verslag gee / "to report"
rapporteer aan / "report to"
adviseur / "adviser"
aanbeveel / "advise"
kontrak / "contract"
ooreenkoms / "agreement"
3. Tips for Afrikaans Business Etiquette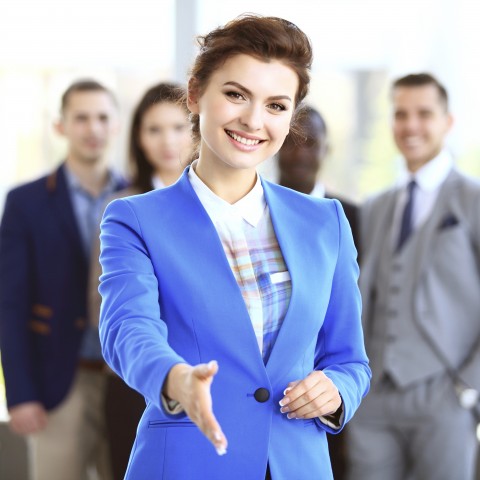 Many business rules in South Africa are similar to those in most Western countries. However, there are still some culturally specific (and often unspoken!) ones that should be observed for optimal effect. Adhering to them could make the difference between a failed or successful meeting, so pay attention!
3.1 Dress and Hygiene
Depending on the nature of your business, we recommend dressing neatly and only semi-casually. 
Men, if you're in white collar business, like finance, stick to the European dress-style and wear a modern suit. (If you're going to meet with a person of great seniority, wear a tie. Otherwise, feel free to lose the noose!) 
Ladies, avoid deeply plunging necklines, micro miniskirts, or body-hugging gear. You really don't want to look like you're advertising something other than your business or products. No decent Afrikaner businessman respects that! However, there's no need to be prudish either. Rather, think stylish, business-like, and classy, and apply makeup and perfume sparingly.
That said, if you normally wear traditional gear, such as a thawb and keffiyeh, there's no need to change into Western-style clothing. We appreciate authenticity and openness over so-called political correctness, especially in business.
Good personal hygiene is important to Afrikaners, though. Smelling like you only bathe once a year, having oily, unkempt hair, and sporting filthy nails will not score you any points. And do brush your teeth before the meeting! Halitosis is never a deal-maker. Overall, it makes a good impression when your appearance shows that you take care of yourself, even if you're dressed inexpensively. You don't need to show off; you just need to be presentable by regular Western standards. To Afrikaners, a good appearance is a sign of respect to the person you're meeting with.
3.2 Being Punctual
Be on time for the meeting, or even better, be five minutes early! Showing respect for another's time is big for Afrikaans businesspeople. They will be punctual and expect the same of you. In case arriving on time is impossible, a text or call to inform them of the delay will be far more acceptable than making them wait for longer than a few minutes.
However, if they are not on time, and you haven't received any notification of the delay, you're very likely either dealing with a "bad apple," or you've lost their respect or trust for some reason. It doesn't need explanation that neither are good signs! Of course, sometimes faulty technology can be to blame, but the point is that notification of delay is basic Afrikaans business protocol for meetings.
3.3 General In-Meeting Etiquette
If you're seated when they arrive, stand up (or at least get up halfway from your chair) for a formal handshake greeting. This is a sign of respect, especially upon meeting for the first time. 
If you're meeting them for the first time, and they remain seated when you arrive, it could be a sign of arrogance or reservations about your business. This is especially true of hardened Afrikaans businesspeople. It's not necessarily a bad sign, but you may have to read and assess the situation carefully before signing on the dotted line. Yet, as a rule, only bad-*ss gang leaders stay seated when a prospective client or business partner arrives for a meeting!
If you're hosting the meeting, offer your right hand first for a handshake greeting. Keep your grip firm but not crushing—it's not a Push Hands competition! If you are the guest, though, it's better to wait for your Afrikaans client to offer their hand first. Remember to look them straight in the eye with a friendly smile for the duration of the handshake. 
3.4 What to Say and How to Say It
If the person you're meeting for the first time has a military or professional title, like General, Doctor, or Professor, don't be shy to use this (together with their surname) until they invite you to do otherwise.
Over-familiarity is never cool, especially in the beginning of your business partnership.
It's best to address people much older or senior-in-rank as Meneer ("Mister"), Mevrou ("Mrs."), or Mejuffrou ("Miss") when you first meet them, especially at a formal event. Even if they're being introduced to you by their first names, wait for them to give you permission to address them informally. This is just good manners and a sign that you respect their seniority.
And last but not least, gratitude is a wonderful attitude! Get the low-down on How to Say Thank You in Afrikaans in different contexts.
4. Why AfrikaansPod101 Can Really Boost Your Business!
We hope you learned a lot from our article about how to conduct business in Afrikaans, and that you found our collection of Afrikaans business phrases helpful. Do you have any questions? Let us have them in the comments below!
At AfrikaansPod101, we can help you understand Afrikaans easily with our hundreds of recorded videos, themed vocabulary lists, and much more. Speak like a native in no time!

Also be sure to arm yourself with the Afrikaans Key Phrase List and the Afrikaans Core 100 Word List to make a superb impression at your business meetings. Approach Afrikaans businesses with confidence and ease—you got this!
January 28, 2021
Hopefully, you've gathered by now that at AfrikaansPod101, we love to keep things easy and fun for our learners! We also don't insist that you only stick to our site (which is crammed with a great amount of awesome goodies, of course!), but we encourage you to broaden your Afrikaans-learning horizons using one of the Internet's top video-sharing platforms. In this article, we'll show you the best channels to learn Afrikaans on YouTube.

Created in February 2005 by three guys, YouTube was bought over by Google just over a year later for more than a billion dollars, because people loved it. And we're still loving it. As you very probably know, the site is still being kept alive by the people, for the people, and it's choc-n-bloc full of entertainment, information, and education.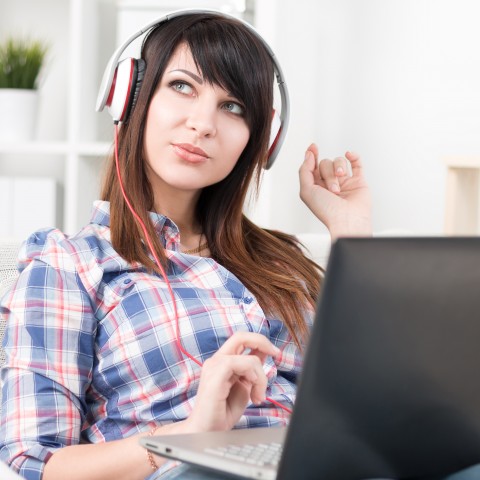 For your ease, we've selected what we think are among the best Afrikaans language learning YouTube channels (including our own!), as well as the most entertaining ones. Listening to Afrikaans as it's being spoken by natives will train your ear to the way it sounds and speed up your listening comprehension progress.
For the more advanced Afrikaans students, we've found some wonderful videos outlining the history of Afrikaans and its many dialects, plus some awesome comedy to keep those belly-laughs coming. (If you're really interested in learning about the history of Afrikaans by an English presenter, then this bonus by Langfocus is for you…)
Learn Afrikaans – YouTube is Your Friend with These Top Videos!
As mentioned, there's a large body of very useful resources on YouTube to help you perfect your spoken Afrikaans, especially. Let's start with one of the most obvious…
What sounds good, can play in the background of your life, and take your Afrikaans studies to the next level? Afrikaans music, of course! After our library of resources (many of which are free), music is one of the best free online tools for learning the language.
1. Afrikaanse Musiek / "Afrikaans Music"
Every parent and teacher knows this, and now even research has demonstrated that nothing alleviates the boredom of learning as much as music does. One South African teacher analyzed the lyrics of Afrikaans songs as poetry in her classroom, and found that her audience was not only a captive one, but that the music motivated both teacher and learners. This effect eventually led to creative and enhanced academic achievement. What a win-win! 
So, falling in love with Afrikaans music could be the start of a phenomenal love affair in your life. There's lots of candy-floss (a.k.a light music) out there, and it's okay if you prefer this. But there's also a lot of stunning, artistic, and soul-touching music written in beautiful Afrikaans that you can savor. 
Following are some of the Afrikaans performing artists that our nation loves and can't stop loving. Create your Afrikaans YouTube music playlist and put it on repeat!
1.1 Tasché – Die Een / "Tasché – The One"
In 2019, The Voice SA (and the rest of the country!) was conquered by a hugely talented singer and songwriter: Tasché Burger. Petite and pretty, the nineteen-year-old waitress was both the youngest contestant and the first woman to win this local talent show. To get there, she received a total of over ten million votes! Unsurprising, because Tasché's perfect intonation and uniquely soulful performances that belied her young age elicited standing ovations from the audience. A full-time singer now, Tasché continues to create stunningly beautiful tunes. Enjoy her enigmatic style in this song she released after winning the competition that launched her career.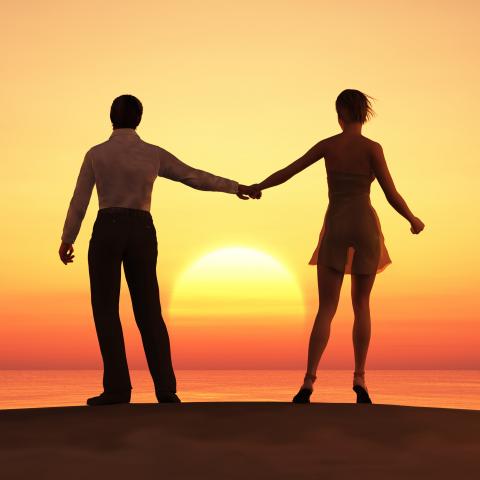 Link: Tasché – Die Een
Level: All Levels
How will this help? Tasché impresses not only with her singing talent, but also with her flawlessly pure Afrikaans accent. Want to speak Afrikaans in such a way that every native speaker will understand you? Memorizing these lyrics and copying Tasché's pronunciation will help you get there.
Not all spoken Afrikaans dialects are easily understandable! Also, over the past two decades, not all, but many Afrikaans pop stars have adopted the mannerism of singing Afrikaans with an accent, one that almost nobody uses vernacularly. (This is clearly heard with words like my ("my") and jy ("you")—you'll spot them quickly.) Deviating from this peculiar, rather pretentious convention makes Tasché a welcome breath of fresh air in our music industry.

She furthermore takes Afrikaans classics to new heights with her empathic style, so don't miss out on these stunning renditions of Hillbrow and Lisa Se Klavier.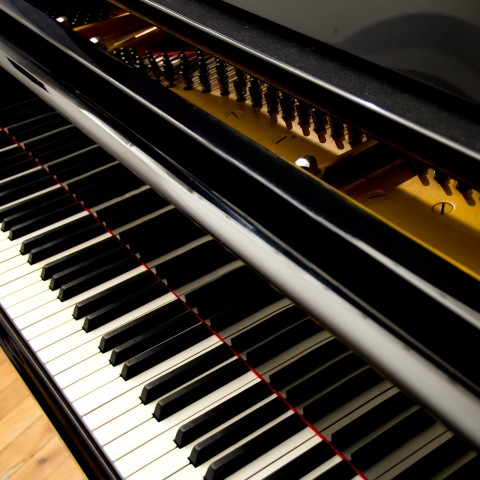 1.2 Koos du Plessis – Kinders van die wind / "Koos du Plessis – Children of the Wind"
It's said that what Jacques Brel has done for French music, Koos du Plessis did for Afrikaans music. Also known as Koos Doep, he was a successful editor and journalist for prominent South African publications, but it was through music and poetry that he gave expression to his pensive and sensitive side. This enormously talented, somewhat melancholic artist died way too soon at the age of forty-five on January 15, 1984, in a tragic car accident. His legacy included only a single album released during his lifetime: Skadus teen die muur / "Shadows Against the Wall." Three others were released posthumously.
The song Kinders van die wind ("Children of the Wind") gained runaway success in 1979, when another local star, Laurika Rauch, introduced it to the South African public.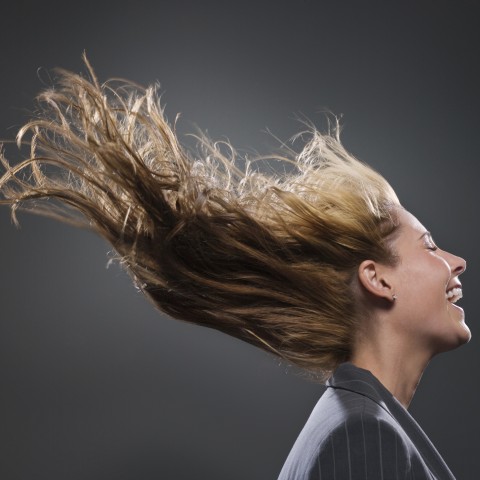 Link: Koos du Plessis – Kinders van die wind
Level: All Levels
How will this help? Just like Tasché Burger's voice, Koos du Plessis' deep tones are wrapped around impeccable Afrikaans. His pure accent furthermore makes the lyrics easy to follow, so be sure to memorize them for those melancholy evenings to sing in front of the mirror. Also add sweet Sprokie vir 'n Stadskind / "Fairy Tale for a City-Dwelling Child" (here are the lyrics) and lyrical As jy my kon volg / "If You Could Follow Me" (and here are the lyrics) to your repertoire of Afrikaans music.
1.3 Refentse – Sonvanger / Refentse – "Sun Catcher"
This melodic tune was written by one of South Africa's most prolific songwriters and performers, Valiant Swart. In 2002, he dedicated the song to the mother of the genius singer-songwriter Johannes Kerkorrel, on the day of Kerkorrel's funeral. (Sadly, this young artist committed suicide after a short but spectacularly influential career in the spotlight.)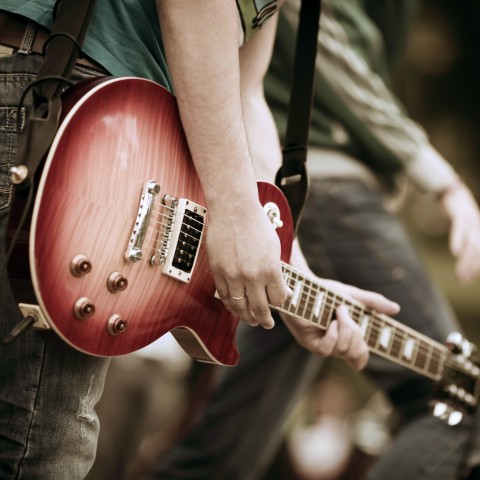 Enjoy this superb song as covered by Refentse Morake, another one of South Africa's young stars with a remarkable story behind his rise to fame. A woman video-recorded him busking on a pavement in 2014, and the clip went viral on Facebook. A year later, Refentse was again singing in the streets, but this time in the town of Upington. This is where one of South Africa's largest art and music festivals, the Klein Karoo Nasionale Kunstefees ("Small Karoo National Arts Festival") is held annually, attended by thousands. Refentse's singing attracted the attention of well-established performers and serious music producers. The rest is, as they say, history, albeit one that sounds like a fairytale.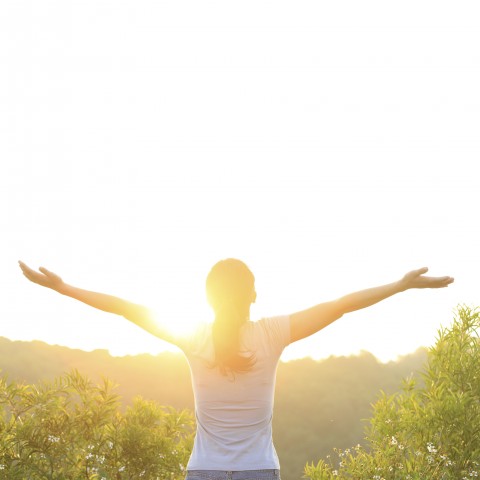 Link: Refentse – Sonvanger
Level: All Levels
How will this help? Again, this is one of the best samples of perfect Afrikaans pronunciation on YouTube. Refentse's accent is also flawless, and the simple but elegant lyrics are easy to follow.
1.4 Other Afrikaans Singers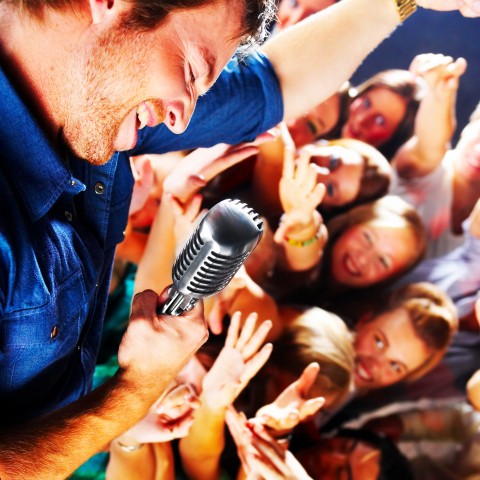 Also search for and enjoy the music of other artists on YouTube. All will enrich your musical repertoire in some way, while showcasing perfectly spoken Afrikaans. Here are some hits we recommend:
2. Afrikaanse Films / "Afrikaans Movies/Films"
Who doesn't love movies?! Did you know you can use the Afrikaans movies on YouTube to great effect in your Afrikaans learning?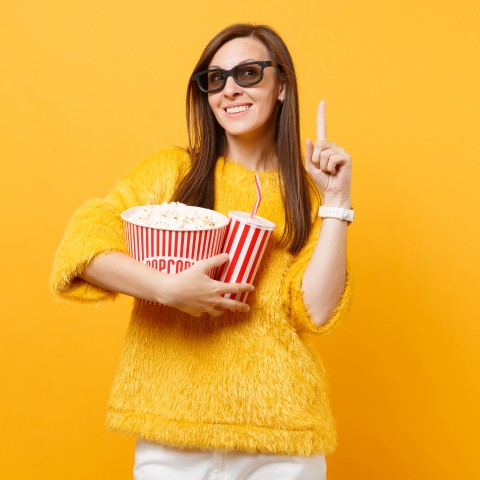 Links: See list below
Level: All Levels
How will this help? Another way to not only learn the language, but also get a glimpse into the Afrikaner soul and society, is by watching movies. On YouTube, Afrikaans films don't always have subscripts, but following the story and watching the actors' mouths could help you derive the accurate meaning of words, as well as how they're pronounced. Over time, the context will become clear. You'll be surprised how much you unconsciously learn simply by observing the natives in their environment!
Settle on a couch in your pajamas (with a bowl of popcorn, of course!), and dig into these: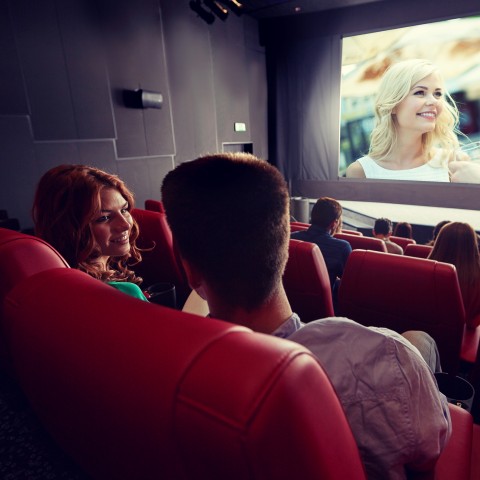 3. For the Advanced Connoisseur
Don't miss out on the wealth of other Afrikaans YouTube videos, though! 
Here are the ones we like the best. They are probably better suited to the more advanced Afrikaans learner, and showcase our beautiful country and the way Afrikaners live and love!
4. Some Videos for Kids of All Ages
You'll also find some Afrikaans YouTube channels with cute and helpful videos for children. These can also be put to good use by much older people who are just starting to learn the language.
4.1 Tel Tot Tien in Afrikaans – Balle / "Count to 10 in Afrikaans – Balls"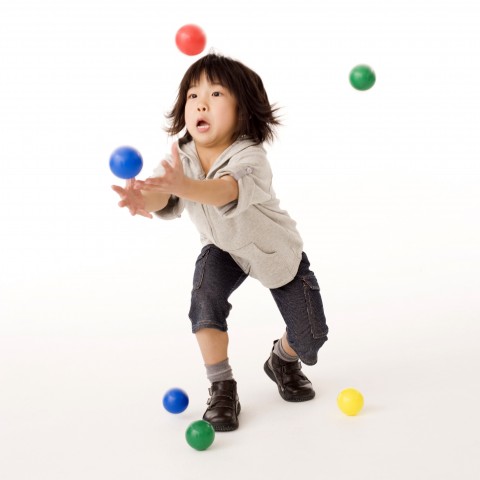 Link: Tel Tot 10 in Afrikaans – Balle
Level: Beginner
How will this help? Perfect for toddlers and other children who are just starting to learn how to count in Afrikaans. The video is also suitable for the absolute Afrikaans-beginner who has no prior experience speaking a Germanic language. Instructions are super-simple and the video allows plenty of time to practice saying the numbers one through 10. Obviously, repeating each one over and over again will cement it better in one's memory.
The visuals also provide the numbers in the commonly used Hindu-Arabic numeral system. The presenter is a native Afrikaans speaker with a perfect accent.
4.2 ABC Rap Afrikaans / "ABC Rap Afrikaans"
As we mentioned earlier, music is an excellent way to learn new material. The brain processes music differently than speech, and singing tends to be much more fun too. Ask any toddler! We love this rapping video with its totally cute cast. 

Fun fact: a rapper in Afrikaans is a rymkletser, which literally translates as "rhyme babbler." Very apt, don't you think?!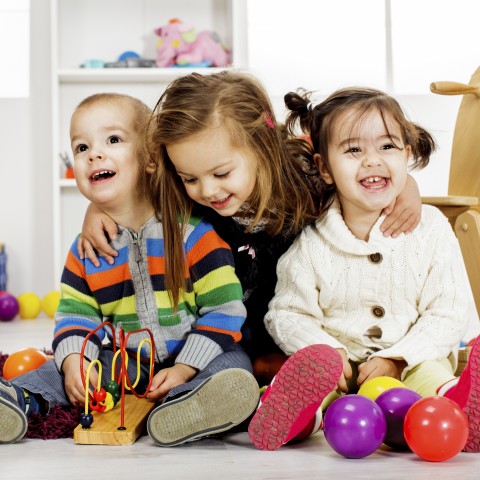 Link: ABC Rap Afrikaans 
Level: Beginner – Intermediate
How will this help? This very popular video offers the opportunity to, first of all, practice your listening skills. If you're a complete beginner with no Afrikaans friends or tutors, understanding this one may prove a bit challenging. A complete neophyte will need someone to translate some of the vocabulary.
This song is just fun and entertaining! Each letter is matched with vocabulary and images for easier understanding, and to help enhance your pronunciation skills.
This song also showcases the particular dialect of the oldest form of Afrikaans, which is found almost exclusively in the Western Cape. Afrikaans pronunciation on YouTube tends to differ quite a bit this way.
4.3 Kuiken Storie Klein Hen | Sprokies verhale | Afrikaanse Stories / "Chicken Story Small Hen | Fairy Tales | Afrikaans Stories"
Looking for Afrikaans children's stories? YouTube has them for you, because nothing beats listening to a good fairytale! We loved this one of the little chick, in particular, and the video also comes with a bonus! (Read on for more about that.)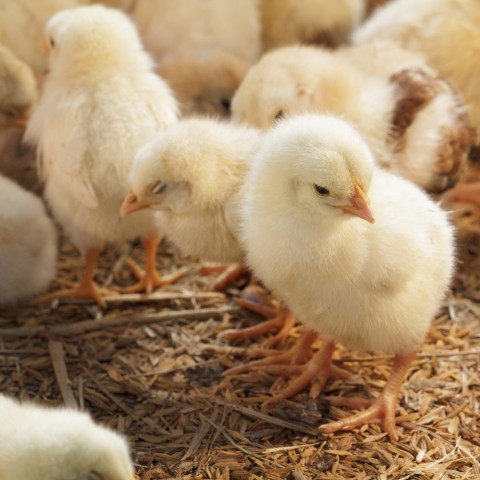 Link: Kuiken Storie Klein Hen | Sprokies verhale | Afrikaanse Stories | AFRIKAANS FAIRY TALES
Level: All Levels
How will this help? Remember the one thing most everyone loved as children? Yup, those bedtime stories narrated by our parents. This is part of learning to speak a language, and is called the Mother Tongue Technique. Be sure to spend lots of time listening to Afrikaans audiobooks or story videos like these; they're invaluable tools!
This is also a great video for listening to Afrikaans phrases and pronunciation on YouTube, as presented by a talented narrator with a wonderfully clear Afrikaans accent. Even if you don't completely understand the content yet, it's worth spending time on. 
Beginners, see if you can learn the vocabulary just by listening and looking. Watch it a few times and take notes! 
Advanced learners, watch and listen a few times and then retell the story to a tutor or Afrikaans-speaking friend who can gauge your listening comprehension. Later, you could even retell it in Afrikaans! 
The title is a bit misleading, because the video also contains the well-known story of The Three Pigs. Nice bonus!
Now it's time to look at a couple of AfrikaansPod101 videos, too.
Most of Innovative Language Learning's Afrikaans video tutorials follow the same format: they're short in length, sweet and informative in content, and presented by a native Afrikaans speaker! And they're all free. 
This means that nothing is stopping you from getting busy immediately! It's possible to sound like you've lived among Afrikaners all your life by spending only a few minutes a day on our YouTube channel. 
Here are some of the most popular videos. Remember to watch them over and over again, and practice with our friendly tutors.
5.1 Stel jouself voor in Afrikaans / "Introduce Yourself in Afrikaans"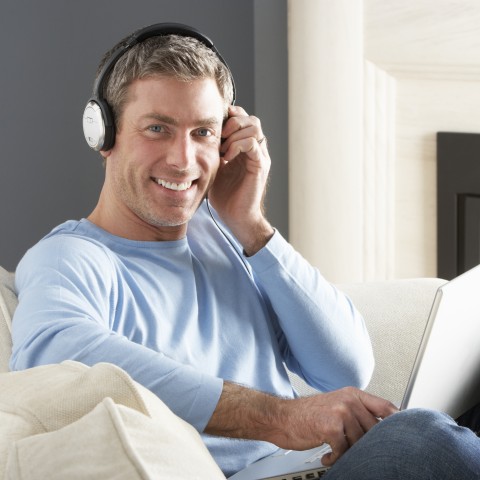 Category: Afrikaans in Three Minutes – Introducing Yourself
Link: Introducing Yourself in Afrikaans
Level: Beginner / All Levels
How will this help? Let's start at the very beginning: who are you? Learn step-by-step how to introduce yourself in any formal or informal situation, speaking correct Afrikaans from the very start. As you'll see in the comments section, our students get A's in language classes using our videos. It doesn't get much better than that, does it? So, why not start right away?!
5.2 Hoeveel? / "How Much?"
Category: Afrikaans in Three Minutes
Link:  How Much?
Level: Intermediate or Beginners who know how to count in Afrikaans. (After enrollment, you could learn that here, quickly!)
How will this help? In some parts of South Africa, such as specific areas in the Western Cape, you will only be understood if you speak Afrikaans. For this, you'll need at least the most basic vocabulary to get by, such as knowing how to ask for an item's price in a shop. It's also very important to address the locals in a friendly, respectful manner, if you want a good response. This is exactly what you'll be learning with this video!
5.3 Leer Afrikaans in Twintig Minute / "Learn Afrikaans in 20 Minutes"
Category: Top Five Videos You Must Watch to Learn Afrikaans
Link: Afrikaans – Best of 2017
Level: Intermediate & Advanced
How will this help? If you urgently need a crash-course in anything from a few basics in Afrikaans to more advanced phrases, take your time to view this one a few times. It teaches you some must-know phrases and vocabulary, a few excellent language learning tips, plus dialogues to help you practice your listening skills. A quick bootcamp for Intermediate learners and a solid recap for Advanced learners. Let us know in the comments how this one helped you!
Don't hesitate—join us now on AfrikaansPod101 for the learning adventure of a lifetime!
Which of these YouTube channels or videos are you most interested in watching, and why? Did we leave out any good ones you know about? We look forward to hearing from you in the comments! 

About the author: Christa Davel is a bilingual (Afrikaans and English) freelance writer and journalist, and is currently based in Cape Town, South Africa.
January 8, 2021
Time to say goodbye? In Afrikaans, this can be just as difficult to do as in any other language. Because hey, who likes goodbyes?! Wishing friends and loved ones farewell is never pleasant nor easy, especially if the parting is permanent or long-term.
But even this depends on how you look at it. As Winnie the Pooh wisely says:
"How lucky I am to have something that makes saying goodbye so hard."
Not all goodbyes are terribly hard or sad, though. In this article, AfrikaansPod101 will show you several ways to say goodbye in Afrikaans and how to use the right one for every occasion. 
As a complement, you can also learn How to Say Hello in Afrikaans in our dedicated blog post before continuing with this one. It's super-easy! 

Like saying hello, saying goodbye in Afrikaans isn't really that difficult to master. Most Afrikaans goodbyes are Anglicized, meaning they're taken from the English language. Let's dig in! Start with a bonus, and download the Must-Know Beginner Vocabulary PDF for FREE!(Logged-In Member Only)
Table of Contents
1. How to Say Goodbye in Afrikaans
1. Totsiens / "Goodbye"
Totsiens is a contraction of Tot weersiens, which literally means "Till I see you again." Of course, the implication is that you wish the person well until you see each other again.
Like its English equivalent, Totsiens is used on its own, and is a common way of indicating that you're taking leave of someone's presence. You can use it in both formal and informal situations, and it's often used when you won't be seeing that person for a long time. 
When addressing a boss or someone important, some Afrikaners like to add the person's name, like this: 
Totsiens, Meneer De Beer. ("Goodbye, Mister De Beer.")
This form of address is slightly more respectful than only using Totsiens, but it's not by any means required for proper social etiquette. You won't have committed an unforgivable social gaffe by omitting the person's name.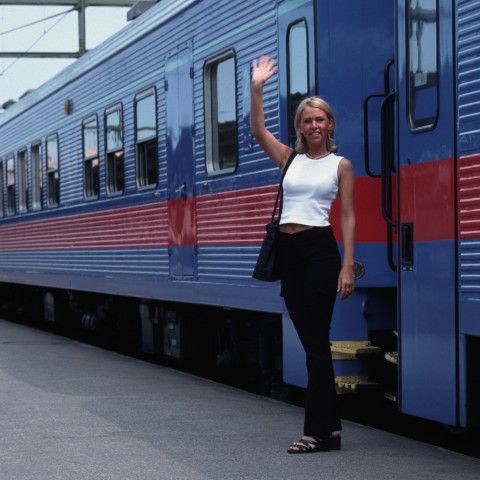 2. Baai! / "Cheers!"
Baai is used among people who know each other well—like family, friends, and close colleagues—because it's super-informal and should be used mostly in casual situations. The word is a rather cheerful way of saying goodbye in Afrikaans, so it's best not to use it for solemn or sad partings.
It's common to say Baai! when you're going to see or have contact with that person again soon, though you can also use it in other situations. For instance, you could say this when parting with a friendly shop assistant whom you just had a casual, friendly chat with. 
Afrikaners like chatting with everyone, especially in the rural areas of the country! We tend to be a bit more reticent and private in cities like Johannesburg and Pretoria, but even in those places, foreigners making friendly small talk with Afrikaners won't be rebuffed. Cape Town, in particular, is known to be a very friendly city, so chat away when you visit there! Sincerity and politeness in your dealings with people are key, though.
Baai is a contraction of Koebaai, which is Afrikaans slang for "Goodbye." (Check out some of the other cool Afrikaans slang words we use in South Africa!)

A fairly common, yet new, convention is to say Baai-baai-baai in a hasty, almost absent-minded manner. Heaven knows where this originated from. Alternatively, you could say Baai-baai! or Ba-baai, which are both translations of the English "Bye-bye!" Children often greet this way.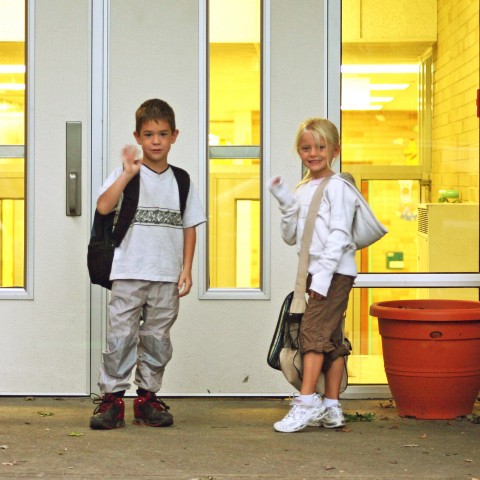 A variation of this goodbye is the English Ta-Ta! It could be derived from the English slang for "thanks," which is "Ta!" So, then it would be like saying "Thanks-thanks!" Anyway, this is a very casual, informal way to say goodbye in Afrikaans, most often used with babies and children. Smile widely and wave enthusiastically while saying this!
3. Sien jou later! / "See you later!"
Like its English equivalent, this Afrikaans goodbye phrase is fairly casual and normally used when the parting is temporary. You could use this when you've made a fixed appointment or have a date with someone, or when you know you're going to see them later in class or at work, for instance.
This phrase is considered an Anglicism, and is almost always used among people who are of equal status. However, it wouldn't be considered rude to say this to your supervisor or boss.

The nuance is very subtle, but young people—or other Afrikaners who know each other extremely well—won't, as a rule, say goodbye in Afrikaans this way. It's just a smidgen more formal and polite than other phrases, and more common among older folks living in rural areas. That said, there's nothing wrong with saying bye in Afrikaans this way if you opt to do so!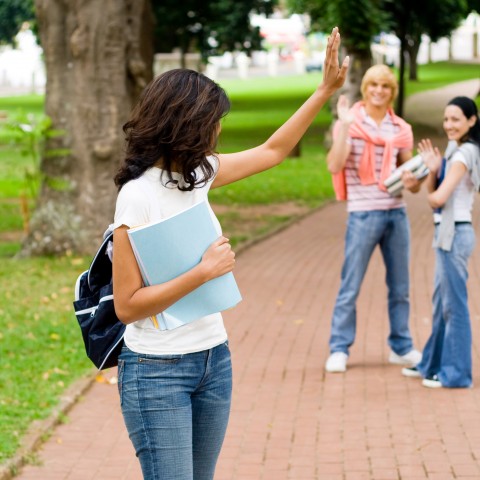 4. Sien jou weer. / "See you again." 
This one's a variation of the previous greeting. It's typically not used literally, though, meaning you don't need to have a fixed date or appointment with someone to use this phrase. It's more of a polite and friendly way for equals to part ways when they don't know each other very well. 
For instance, you could confidently use this goodbye phrase with acquaintances in the workplace or when parting ways with someone you met at a party. It's more of a polite conversation filler than a sincere wish.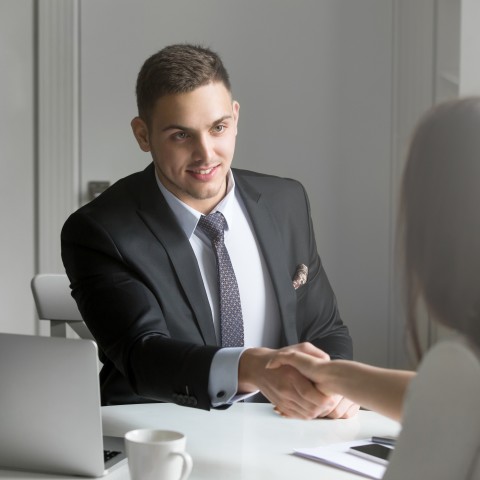 The phrase is often used with the adverbial graag, like this: Sien jou graag weer. There's no literal translation for graag in English. It adds a sense of willingness and eagerness to the phrase (such as "really" does, in English), and it could indicate that you mean what you say. Use this one with some care, though, as you don't want to appear overly eager or needy.
5. Geniet die dag. / "Have a good day."
This is another popular Anglicism, and it's slightly more formal than the previous one. Often, the local dominee ("pastor"), apteker ("pharmacist"), or skoolhoof ("school headmaster") will use it as a friendly, benevolent phrase to see people off with.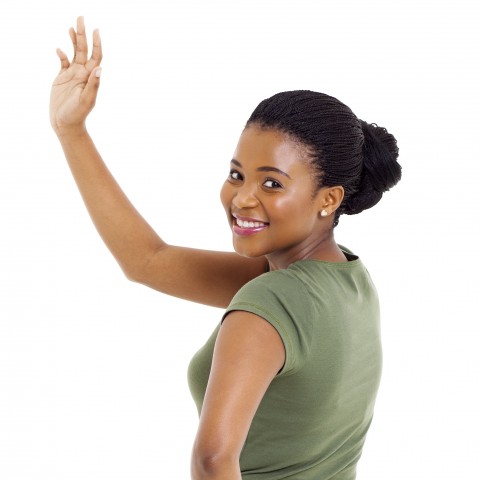 While a wave and a smile will do, this one can be accompanied by a handshake. It's also common to combine it with Totsiens, as in: Totsiens, Magda. Geniet die dag! ("Goodbye, Magda. Enjoy your day!")
A common variation is: Geniet jou dag. (Literally: "Enjoy your day.")
6. Kyk mooi na jouself. / "Take care."
Kyk mooi na jouself is used a little differently from the English "Take care," even though it means the same thing. It's seldom used as a stand-alone goodbye in Afrikaans, but rather gets used like this: Totsiens en kyk mooi na jouself, Magda. ("Goodbye and take care, Magda.") 
Changing the word order is also acceptable, like this: Kyk mooi na jouself, Magda. Totsiens. ("Take care. Goodbye, Magda.")
This is often used by someone who wants to express concern for the other person. A parent would say goodbye like this to their child who's leaving for college in another city, for example. Or a caring colleague would say this to someone on sick leave. You could also round off a conversation with this phrase when visiting a friend, colleague, or loved one in the hospital.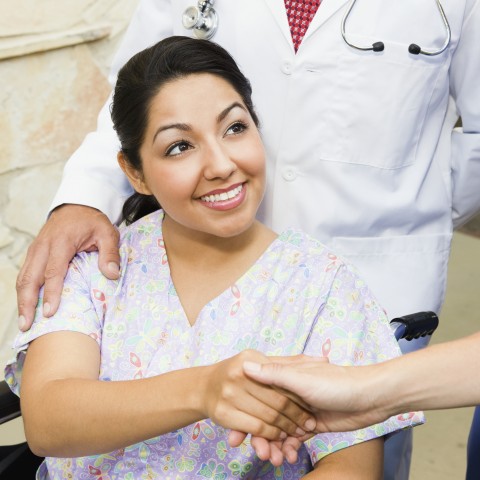 7. Mooi loop! / Literally: "Walk well!"
This phrase is a more casual variation of the former Kyk mooi na jouself ("Take care"), and it's a very typical Afrikaans saying. These days, it's mostly used by older Afrikaners.
It can be used in any situation, and implies that you wish a pleasant journey for the other person. However, it's not reserved only for people who are actually going on a journey!

Mooi loop! can be used as a stand-alone goodbye. However, it's not really appropriate if the person you're greeting is of much higher rank than you, or if your relationship with them is formal.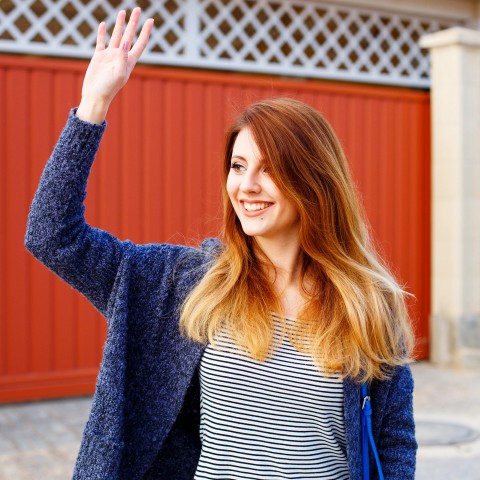 8. Goed gewees om jou te sien. / "Good seeing you."
This colloquial goodbye phrase is pretty self-explanatory—use it when you want to indicate that an encounter with someone has been a pleasant experience. It can be used when meeting up with, or bumping into, an acquaintance or friend you haven't seen for a long while. In such a case, you would probably add the adverb: weer ("again"), as in: Goed gewees om jou weer te sien. ("Good seeing you again.") However, the additional adverb is completely optional.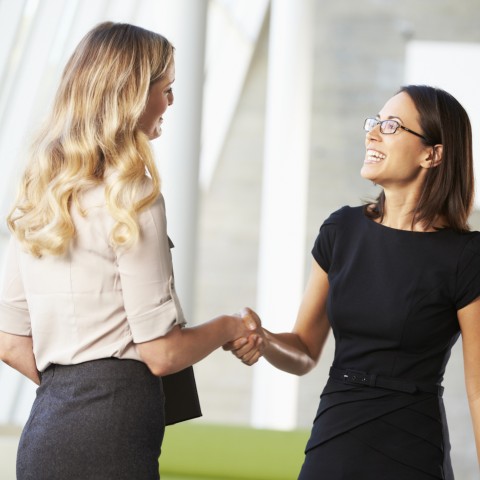 This phrase can also be written in a thank-you note to the hosts after an event such as a wedding or school reunion. It can denote slight formality, but older, very polite or official Afrikaners often use it as a standard parting phrase.
9. Ek gaan nou loop. OR Ek loop nou. / "I'm leaving now." OR "I'm out."
There are two distinct ways of using this goodbye in Afrikaans. 
First, the positive scenario: 

Picture yourself at work after a long Friday at the office, or after an exhausting shift at the hospital. You've just gotten done with work and are free to go. That's it! You grab your stuff and cheerfully announce your departure (to nobody in particular) with this phrase. Whoever hears it will perfectly get your mood and intention, and may even follow suit. This is a very casual phrase and most often followed by a friendly, if not absent-minded, Baai! or Totsiens!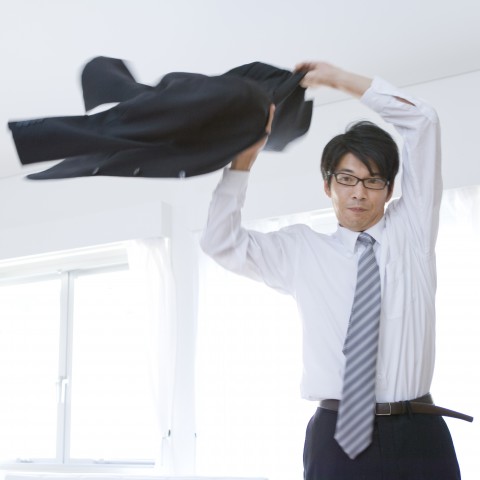 Then there's the less positive scenario: 
You're engaged in an argument with a friend or Special Person (SP), but it's clear that the conversation is going nowhere. Perhaps one of you gives up and leaves with a curt, unfriendly: Ek loop nou. ("I'm out.") Just like the English expression, the way you say it makes all the difference. We recommend that you don't use this too often, though, as it can be somewhat passive-aggressive if you're the stubborn, unrelenting one! 
10. Ek moet hardloop. / "I gotta run."
Like its English counterpart, this phrase denotes a sense of urgency, and it could imply that you're late for another appointment. 
It's actually more of a statement than a real goodbye in Afrikaans! Therefore, it's most often used with the prefix Dis laat ("It's late"), as in: Dis laat, ek moet hardloop. ("It's late, I must run.")
However, Afrikaners sometimes use it as an out when we feel a bit stuck in a conversation or situation! You know, to escape from that person who seems unable to read your body language. Or from your slightly inebriated colleagues who don't want to let you leave after a work party.
In these cases, a more serious phrase would be appropriate, such as: Ek moet gaan. ("I must go.") If said with a tone of urgency and a glance at your phone or watch, it could be all you need to get away! Legitimate and useful, but don't use it too often with people you care about. They might feel that you don't have time for them.

This phrase is always used with Baai! or the slightly more formal Totsiens.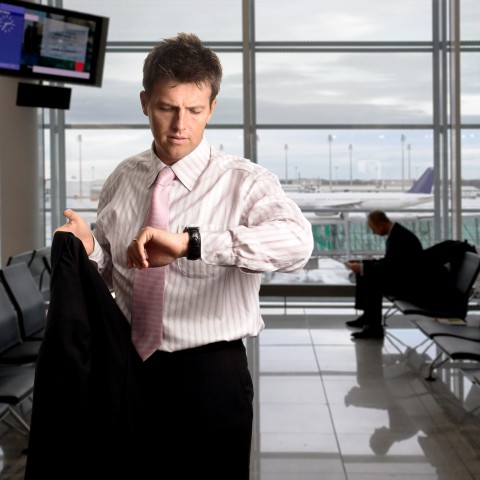 11. Vaarwel. / "Farewell."
Vaarwel is no longer used in spoken Afrikaans, unless you're on stage and wishing your beloved from another era a melodramatic goodbye. It means you're never going to see that person again, but these days (fortunately), its use is pretty outdated. 

The word originates from a time when it was more common to say goodbye to people forever. Imagine a girl from the 1600s sobbing inconsolably on a harbor, while waving to her sailor lover on a ship that's heading out toward new, uncharted worlds. It literally means the same as the English version: "Sail well." The chances of their reunification were very slim, though, so saying Vaarwel usually meant goodbye forever.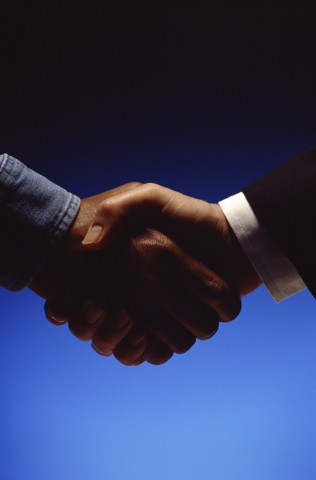 2. Body Language and Gestures When You Say Goodbye in Afrikaans
When you say goodbye, body language is just as important as the words you use.
A) Eye Contact, Smiling, and Keeping a Distance
Afrikaners like friendly people! But more than that, it's important to remember that natural, spontaneous eye contact, in particular, is big among Afrikaners. It shows that you've got nothing to hide and are willing to allow other people to "read" you. 
Ferociously staring in a deadly eyelock is unnecessary, though. No need to impersonate Ghengis Khan or Derren Brown to show your sincerity! Afrikaners would find this inappropriate and scary. 
In the same vein, saying goodbye with eye contact that says "Helloooo Baby…" is not appropriate either. Maintaining eye contact for too long, or doing so in an intimate manner, will make Afrikaners feel uncomfortable. Unless you intend to seduce, of course! In this case, different etiquette will apply—seduction is an art best approached with circumspection. 
Afrikaners are a warm and friendly people, but we don't like over-explicit sensual gestures in public, especially in more conservative communities and rural areas. We make reasonable allowance for couples in love, of course, but our manners in this regard are still rather British.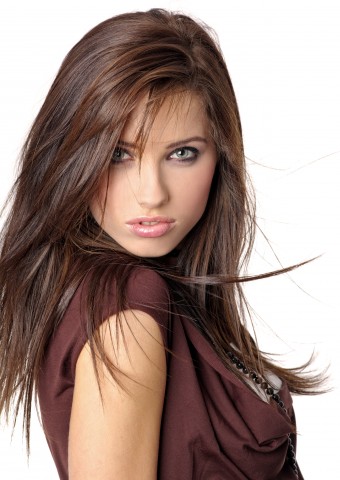 Afrikaners tend to be private people, even when you know them well. So keeping at least a meter (or three feet)'s distance when saying goodbye is a safe move. If they indicate that they want you closer for a bear hug or an air kiss, then fine, but it's better for you not to initiate this yourself.
How you say goodbye in Afrikaans, concerning your gestures and actions, will definitely depend on how well you know the people.
B) Close Friends and Family
If you know the person very well, hugs are not only permitted when you say goodbye—they're often required! This is especially true if the parting is going to be a long, sad one. Unless they're family or your SP, don't hug too tightly though. 
Kissing is also allowed, even on the lips, if you're close. But then, only a peck. A kiss on the cheek is also appropriate for friends.
As a rule, Afrikaner men avoid public displays of affection, especially with other men. Most often, they will shake hands, just like they do when they first greet. That said, even men are known to briefly hug a close friend with a casual arm slung over the shoulders. Cameradie is important, especially if the goodbye is difficult.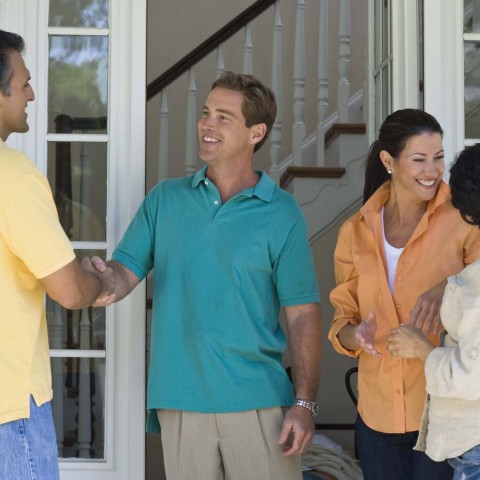 Fist-bump goodbyes are increasingly popular among young people and school kids, as is throwing the V-sign (or victory sign), with the fore and middle fingers raised in a fist. It's also called the Peace Sign. However, this gesture is particular to a specific demographic. So, don't use it with the bank manager, a police officer, or your boss, for instance. Unless they're also a rapper, of course.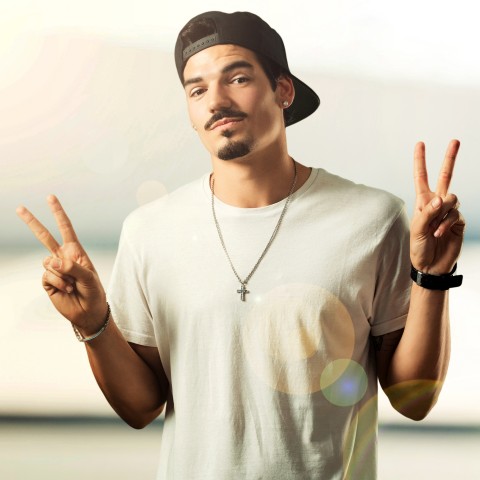 While we don't like melodrama, we'll understand if you're too sad for a smile. A few tears are acceptable, even welcomed, but save the total breakdown for when you're alone in private. Your Afrikaner friends will understand if you cry, and will try to console you—but they might feel a bit embarrassed, too. As mentioned, we don't love public displays of strong emotion, as it makes us feel vulnerable.

Unless you're very close! Then go ahead; a good bawling session will likely be infectious and solidify your bond even more. Make sure to keep the tissues close for everyone, though; your efficiency will be appreciated.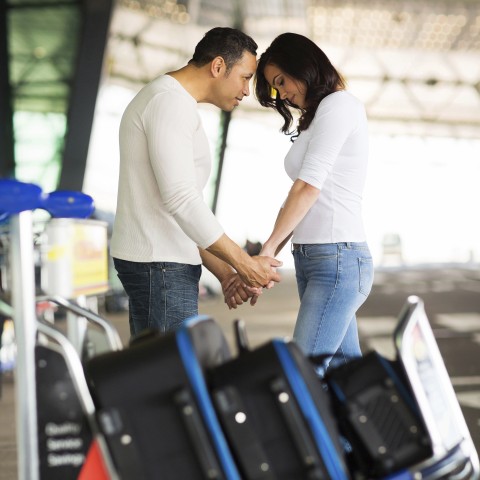 C) Informal and Formal Situations: Etiquette When Saying Goodbye to Women
Men, be respectful when you hug an Afrikaner woman who's not your significant other. Be sensitive to the signals she sends you, and if she doesn't indicate that it's okay, or if you're not sure, don't reach for a hug at all! 
An air kiss by the ear or cheek while lightly touching her shoulder would probably be the safest option (if she's a relatively close friend). You don't want to look for trouble with her Afrikaner husband; they're notoriously protective of their women! The best thing may be to just offer your hand for a handshake, regardless of the situation. Allow her to take the lead.
D) Informal and Formal Situations: Etiquette for Colleagues and Strangers
In most cases, a smile, eye contact, and a handshake would be appropriate and acceptable among Afrikaner men and women. Offer your right hand and keep a respectful distance.
If the person is senior to you, wait for them to offer their hand first, though. This is a sign of respect. Jutting your hand out first toward the CEO of your company or a dignitary, such as a cabinet minister, would be considered a bit too forward.
3. How AfrikaansPod101 Can Help You Master Saying Goodbye in Afrikaans!
We hope you enjoyed learning about how to say goodbye in Afrikaans with us. Are you ready to start practicing the vocabulary, or do you still have questions? Let us know in the comments!
AfrikaansPod101 takes the lead with many excellent Afrikaans learning tools to help you master the language easily and almost effortlessly. We have so many learning options for you! 
Our well-researched tools include:
1. An extensive series of vocabulary lists, updated regularly.
2. A new Afrikaans word to learn every day. Master these words easily with our recordings and flashcards!
3. Access to numerous recordings, such as this Afrikaans Vocab Builder.
4. A free Afrikaans online dictionary.
5. An excellent 100 Core Afrikaans Words list!
Learn much faster with the help of a personal tutor, who will first let you take an assessment to personalize your training.
These teachers are very helpful when you bump into challenges during your studies. Your very own friendly, Afrikaans-speaking teacher will be only a text away on a special app, anywhere, anytime. Using a guided learning system, which was developed by experts in language and online education, they'll be giving you personal feedback and constant support so you can learn and improve quickly. You'll also be tasked with weekly assignments in reading, writing, and speaking, to really hone your Afrikaans language skills. 

Don't hesitate—enroll with AfrikaansPod101 now!
December 18, 2020
This is not an easy question to answer! How hard it is to learn Afrikaans depends on a few things, really.
Afrikaans is the world's youngest official language. Known as "Cape Dutch" or "Colonial Dutch" back in the day, Afrikaans was only considered a "real language" in the previous century. Over the years, it has been influenced by many other languages, including Arabic, French, and Russian. So it can appear pretty daunting to learn!
However, AfrikaansPod101 is an easy way to learn Afrikaans because we simplify the learning steps for you. We introduce many simple but effective ways to learn Afrikaans while having fun at the same time! And our blog posts are informative and culturally relevant, such as this one on Afrikaans Etiquette in South Africa, and this one on Learning Dates in Afrikaans.
Table of Contents
1. Is Afrikaans Hard to Learn?
Hard for whom? 
If your own language has Germanic roots, then no, it's not that difficult at all. In fact, you may find it much easier to master than other languages, in most respects. 
Afrikaans is the fourth most-spoken Germanic language in the world, preceded by English, German, and Dutch. It's the majority language of Namibia and South Africa, estimated to be spoken by over 20 million people. This number includes second-language speakers.
Given Afrikaans' roots, if you can speak Dutch, you'll find that learning Afrikaans is quite a lot easier, too. The languages are very closely related, even though they differ in grammatical structure. Dutch is the older and, in some respects, more intricate of the two.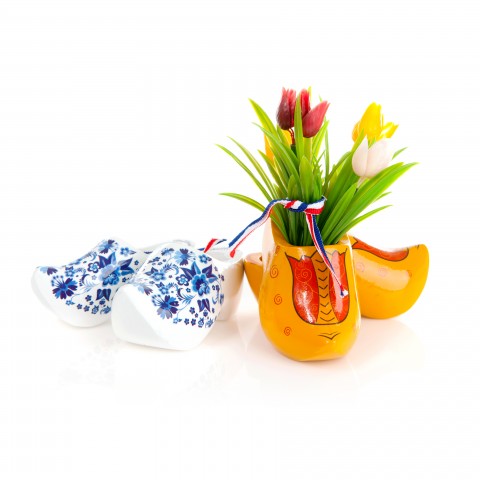 Let's look at what makes Afrikaans hard to learn for so many people, and a few ways it might be easier than English.
2. Reasons Why Afrikaans is Easy to Learn
Compared to English and most other languages, Afrikaans is simpler in many ways. 
Here are some examples of things that make Afrikaans so easy to learn.
2.1 Inflections /Infleksies
Generally speaking, Afrikaans has fewer inflections than most European languages. According to Writing Explained, inflections are the changes made to verbs, nouns, adjectives, etc., depending on what is being expressed (number, gender, case, voice, and so on).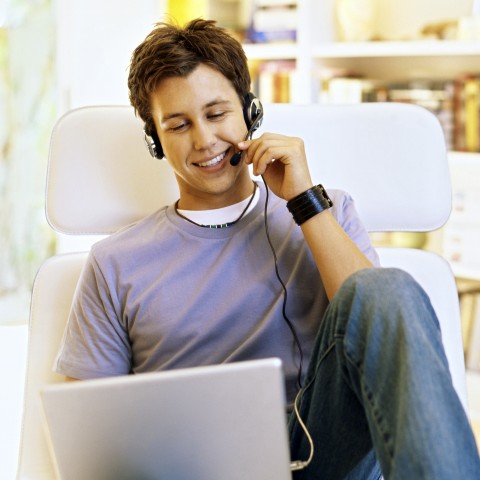 These changes can be anything from a simple letter to a more complex affix. An affix is a morpheme (one or more letters) that you can add to a word to change that word's meaning to some extent. Such as the genitive 's to indicate possession ("America's finest"), the plural "s" to indicate numbers ("husbands"), the comparative "-er" to indicate degree ("faster"), and so forth.
The best-known difference compared to English is probably the fact that Afrikaans verbs don't conjugate for subject. This is really super-uncomplicated and very easy to learn and understand!
Conjugations are a subset of inflections that occur only in verbs. Afrikaans is very simple that way because, irrespective of the noun, the verb remains the same. It only conjugates for tense, mood, aspect, and voice. 
Following are two examples of Afrikaans verb conjugation. You'll see that the verb remains the same, irrespective of noun number and gender.
2.1.1 Verb Conjugations – Simple Present Tense / Werkwoord Verbuigings – Teenwoordige Tyd
| | |
| --- | --- |
| AFRIKAANS | ENGLISH |
| Ek is | I am |
| Jy is | You are (singular) |
| Hy/sy is | He/she is |
| Julle is | You are (plural) |
| Hulle is | They are |
| Ons is | We are |
| Dit is | It is |
2.1.2 Verb Conjugations – Simple Past Tense / Werkwoord Verbuigings – Verlede Tyd
| | |
| --- | --- |
| AFRIKAANS | ENGLISH |
| Ek was | I was |
| Jy was | You were (singular) |
| Hy/sy was | He/she was |
| Julle was | You were (plural) |
| Hulle was | They were |
| Ons was | We were |
| Dit was | It was |
Afrikaans only has a simple past tense, a phenomenon not found in other Germanic languages. For instance, in English, we have "I was ill" and "I had been ill." In Afrikaans, the past remains simple: Ek was siek.
2.2 Gender Classification / Geslag Klassifikasie
Just like English, Afrikaans nouns are not gendered. Therefore, there's no noun classification or corresponding verb conjugation like in, for instance, French and Italian.
2.3 Definite & Indefinite Articles / Bepaalde & Onbepaalde Lidwoorde
Afrikaans is as easy as English regarding the use of different articles. (In fact, it's a bit easier, because there's only one indefinite article in Afrikaans.)
AFRIKAANS
ENGLISH
Bepaalde lidwoorde: die/hierdie/daardie
Definite articles: the/this/that
Onbepaalde lidwoord: 'n
Indefinite articles: an/a
Note: The indefinite article 'n ALWAYS gets written like this, even at the start of a sentence. In this case, the second word in the sentence (the noun it refers to) starts with a capital letter. 

Like this: 'n Hond sit voor die deur.





A dog sits in front of the door.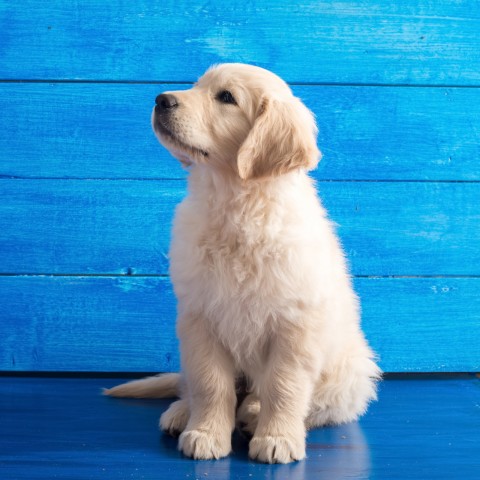 2.4 Questions Starting with a Verb / Vrae Wat Met 'n Werkwoord Begin
Question words are pretty common in most languages, and Afrikaans is no different. However, sometimes questions that are about an action start with a verb instead of a traditional question word. English is more complex in this way compared to Afrikaans, as two or more verbs are needed: "Do/does" + Verb. 
In most instances, this is not the case in Afrikaans. Depending on what it is we want to say, only one verb is necessary in simple questions.
Afrikaans: Waai die wind?
English: "Does the wind blow?"
or
Afrikaans: Werk die plan goed?
English: "Does the plan work well?"
or
Afrikaans: Is die man siek?
English: "Is the man ill?"
or
Afrikaans: Was die maaltyd smaaklik?
English: "Was the meal tasty?"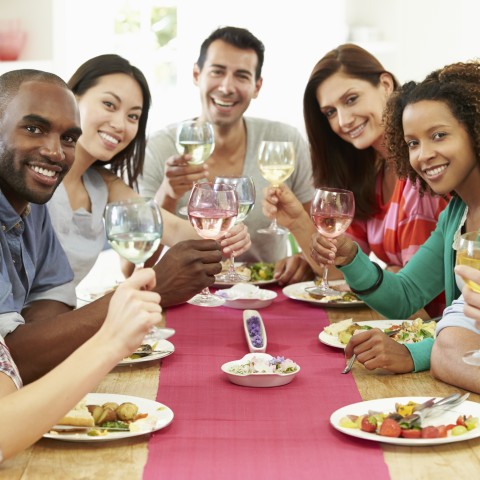 2.5 Spelling / Spelling
Over the years, Afrikaans spelling has been adapted from Dutch and simplified. For instance: the Dutch mij ("me") became my in Afrikaans. The pronunciation of zon ("sun") became son in Afrikaans. English-speakers find many Afrikaans words intuitive and easy to learn.
Afrikaans does pose some challenges, however. So, why is Afrikaans so hard to learn despite the simpler aspects we covered above?
3. Reasons Why Afrikaans Can Be Difficult to Learn
First, let's clarify this—no language is objectively easy to learn. Asking: "How hard is it to learn Afrikaans?" is the same as asking: "How hard is it to learn the piano?" Learning the piano may be comparatively easier than learning the oboe, for instance, but it still requires a lot of work and effort. If you want to become good at it, it's going to take effort and commitment. 
At AfrikaansPod101, we know this, which is why we keep our lessons short and accessible—not to mention fun and tailored to your personal needs.
Let's look at the ways in which Afrikaans is slightly more complex than other Germanic languages.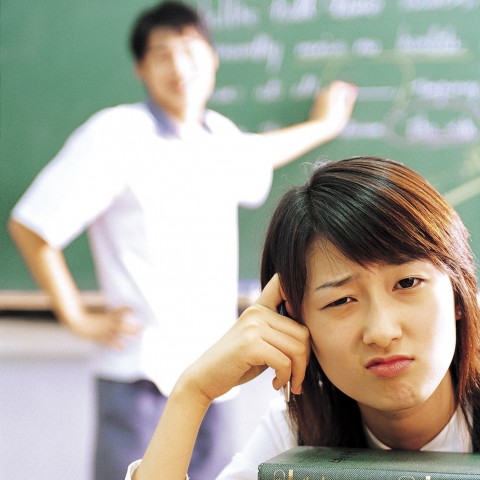 3.1 Afrikaans Negation / Afrikaanse Ontkennende Vorm
This is probably one of the better-known syntactic properties that poses challenges when learning Afrikaans: the so-called "double negative."
Afrikaners need to make very sure that you get it when they say "No!" A simple word won't do, nope; we have to repeat ourselves. The basic principle is this: Add a second 'negation word' in the final position. This means that a second nie ("no") is added after the verb, noun, or clause.
Here are a few examples:
| | |
| --- | --- |
| Afrikaans Ontkennende Vorm – Double Negative | English |
| Ek drink nie alkohol NIE. | "I don't drink alcohol." |
| Sy kan nie Afrikaans praat NIE. | "She can't speak Afrikaans." |
| Hulle is nie so arm NIE. | "They are not that poor." |
| Wie het nie opgedaag NIE? | "Who didn't arrive?" |
| Moenie dit doen NIE! | "Don't do it!" |
This rule doesn't apply in simple statement sentences.
For instance:
| | |
| --- | --- |
| Afrikaans Ontkennende Vorm – Simple Negative | English |
| Ek drink nie. | "I don't drink." |
| Sy praat nooit. | "She never talks." |
| Die kat hardloop nie. | "The cat doesn't run." |
Another way in which Afrikaans is slightly more intricate is the way nouns inflect for numbers.
3.2 Numbers / Syfers
In Afrikaans sentences, the noun inflects for numbers with a few suffixes, such as: "-s" / "-e" / "-te."
| | |
| --- | --- |
| AFRIKAANS | ENGLISH |
| Singular: meisie | Singular: "girl" |
| Plural: meisies | Plural: "girls" |
| Singular: hond | Singular: dog |
| Plural: honde | Plural: dogs |
| Singular: koffiebeker | Singular: "coffee mug" |
| Plural: koffiebekers | Plural: "coffee mugs" |
| Singular: land | Singular: "country" |
| Plural: lande | Plural: "countries" |
3.3 Afrikaans Trilled "R" / Trillende Afrikaanse "R"
Learning to speak Afrikaans correctly comes a bit difficult for English-speakers. It's easy to spot a non-native speaker by this one trait only: they battle with their Rs! 
Unlike the guttural R of the Dutch and the French, and the rolling R of the English, the Russian and Afrikaans trilling R is formed in the front of the mouth. This is done by pressing the tongue firmly against the little ridge behind the upper front teeth, like when you form a "t." Then, air is pressed over the tip of the tongue so that the tongue trills. Not easy to master, but neither is it impossible!
What makes things even more complex is that phonology, or the way the Rs are pronounced, differs by region. Learn a bit more about that in this pronunciation article. 
But don't despair. Like learning how to drive, cook properly, or fix a car, learning to speak Afrikaans just takes commitment and a bit of effort. And we have your back all the way!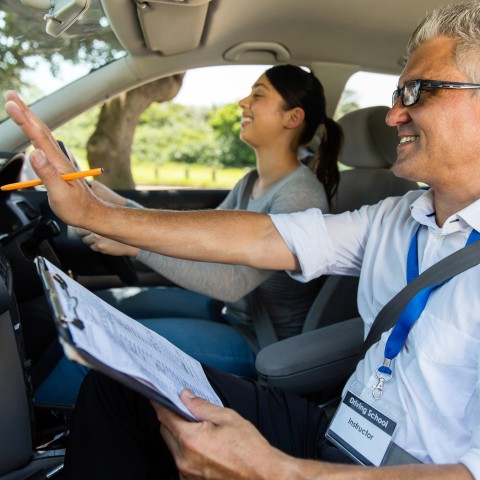 4. How to Learn Afrikaans with AfrikaansPod101 – Fast and Easy Ways at Your Fingertips!
We hope you enjoyed our article about the difficulties of learning the Afrikaans language! Do you feel more confident about learning now, or are there still some things you feel unsure about? Feel free to ask us in the comments!
Also, let us make it easier for you with our innovative approach to language-learning. You can expect the following when you enroll:
Make your Afrikaans learning experience much easier today by enrolling with us at AfrikaansPod101!
December 11, 2020
We tend to experience mistakes as either Tyrants or Teachers. Sometimes, we make regrettable mistakes that we berate ourselves over; other mistakes slide off us like rainwater.

In Afrikaans, we have a popular idiom: Probeer maak die beste geweer. (Lit. "Trying makes the best gun.") This roughly means that you won't know if you can hit a target unless you shoot!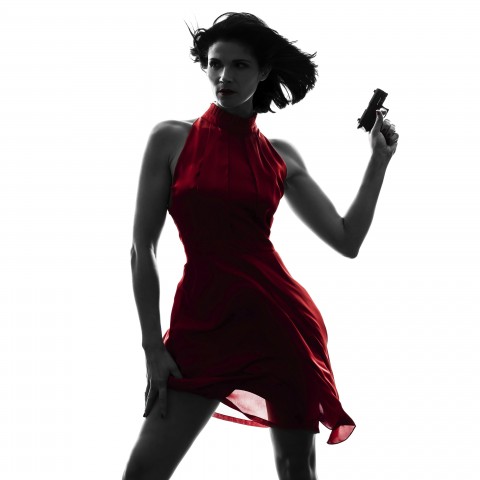 The secret is simply to not give up, no matter how often you repeat a mistake in Afrikaans! We understand this very well at AfrikaansPod101.com.
Dig into this guide to avoid making any of these common Afrikaans language mistakes!
Table of Contents
1. Vocabulary and Grammatical Mistakes
There are a number of mistakes in Afrikaans concerning vocabulary and grammar that you should keep an eye out for.
1.1 Don't be English!
One of the biggest Afrikaans mistakes is to use English syntax or English idiomatic language. 
Don't beat yourself up about this, though! The truth is, very few native speakers are educated (or stuck-up!) enough to not engage in some serious language mixing themselves.
English is, after all, one of our national languages, and South Africa is very English in culture. So, this cross-pollination is to be expected.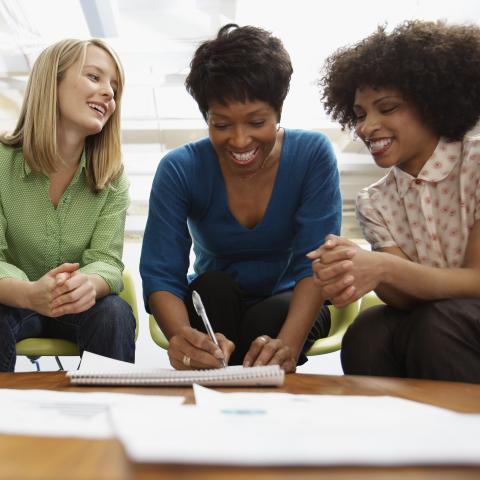 However, if you want to be taken seriously by the academic intelligencia, then try your best to avoid this. You will undoubtedly hear your Afrikaans friends say:
Dit was baie nice gewees! 
"That was very nice!"
Or, translating "I was like so pissed off with him" to Ek was soos in so kwaad met hom gewees. The errors include using a very modern English interjection ("like so"), and the preposition met, instead of vir. The correct Afrikaans translation would be: Ek was so kwaad vir hom gewees.
By all means, you can talk like this too, if your audience is young and casual. Our young people, especially, talk like this. 
But if your goal is to impress your Afrikaans academic friends or colleagues, then ditch Anglicizing the language.
The following are very popular English terms to pepper your Afrikaans with. Depending on the situation, slang is quite acceptable in our society.
| | |
| --- | --- |
| English Nouns | Correct Afrikaans |
| "boot" (not the shoe) | kattebak |
| "cubbyhole" | paneelkissie |
| "show" | vertoning, opvoering |
| "song" | liedjie, lied |
| "jam" (confectionary) | konfyt |
| "lift" | hysbak |
| "movie" | film, rolprent |
| "poet" | digter |
| "chips" (crisps) | aartappelskyfies |
| "fabulous," "amazing," "awesome" (pronouns) | fantasties, wonderlik, asemrowend |
1.2 The pesky plurals
Afrikaans is a bit more difficult than English when it comes to indicating plurals. In English, you just add an "s," most of the time. Think "one car" but "two cars." Or "one tree" but "two trees."
This rule works for some words in Afrikaans. For example: een meisie vs. twee meisies ("one girl" vs. "two girls") or een seun vs. twee seuns ("one son" vs. "two sons").
There are very few exceptions to this rule in English. But Afrikaans is a whole different kettle of fish. For the plural, we often modify the noun, and there are plenty of exceptions to the rule of simply adding an "s." Confusion about this can lead to many mistakes in Afrikaans!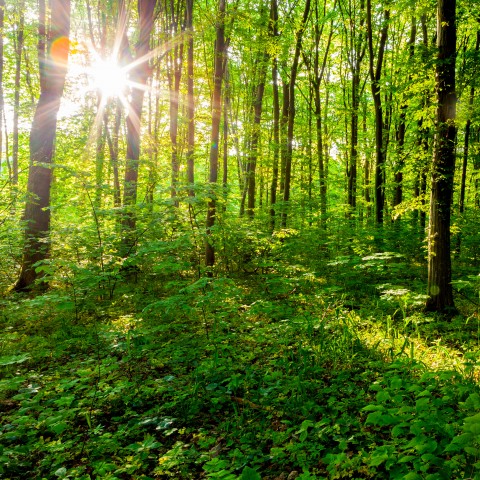 For instance, saying booms instead of bome ("trees") won't work in Afrikaans. And saying vliegtuigs or vliegtuige instead of vliegtuie ("airplanes") will earn a few smiles from your Afrikaans friends.
It's best to dig in and master Afrikaans grammar! 
2. Pronunciation Mistakes
For starters, see this lesson about Afrikaans pronunciation. This will give you a good idea of a broader range of pronunciation issues.
You'll soon see that Afrikaans pronunciation can be a bit tricky. We have a few uncommon sounds that have no approximates in, for instance, English.
The most common pronunciation mistake Afrikaans learners make is definitely with the pesky "r."
2.1 The Afrikaans R—Don't roll with it
Like in some other languages, Afrikaans has trilled Rs. This trilling sound is called the "dental and alveolar tap or flap" or an "alveolar consonant."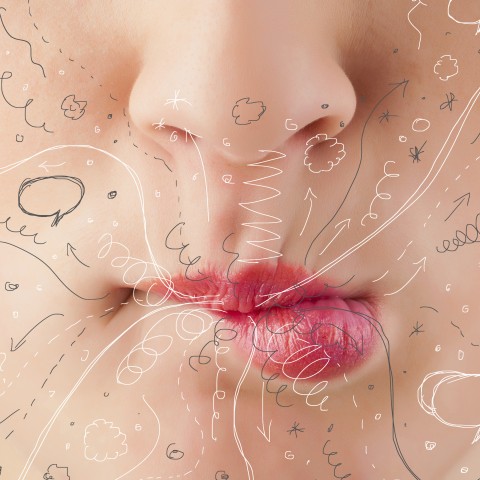 It's made like this: 
Lightly press the tip of your tongue against the front edge of your hard palate, where the alveoli are situated. (The alveoli are the sockets of your superior, or front, teeth.) 
Your tongue tip should be close to your two front teeth, but not touching them. 
Now, say "t" (like in "train"), but push air through the opening between your tongue tip and your front palate.
Your tongue will slightly contract and change position and shape—not a problem. If you're doing it correctly, your tongue tip will trill.
This is quite a difficult skill to master at first, and we understand that. Trilled Rs definitely don't have the same sound as the gentler-sounding rolled R common in English pronunciation. 
You won't sound like a native if you roll your Rs in Afrikaans, but we won't berate you!
Learn more about pronouncing consonants in Afrikaans with our recorded lessons by native speakers, like this one: The Pronunciation of Consonants in Afrikaans.
2.2 Those difficult diphthongs
The Google dictionary defines a diphthong as a sound formed by the combination of two vowels in a single syllable. When pronouncing a diphthong, the sound begins as one vowel and moves toward the other (as in "coin" and "loud").
Afrikaans has a few diphthongs of its own that non-native speakers find challenging to pronounce:
| | | |
| --- | --- | --- |
| IPA Phonetic Symbol | Afrikaans Diphthong | English Translation |
| ɪø | seun | "son" |
| ɪə | meet | "measure" |
| œi | muis | "mouse" |
| ʊə | stoot | "push" |
| ɔi | goiing | "burlap" |
| œː | brûe | "bridges" |
To master these, you'll probably need to learn from a native! Consider signing up for your own Afrikaans tutor with AfrikaansPod101 for nearly constant guidance.
2.3 The guttural G
This is another sound in Afrikaans that learners find difficult!
The "g" is pronounced in the back of the throat for most Afrikaans "g"-words. This sound is called a "fricative," meaning that it's produced by passing air through the partly constricted opening of your throat.
The only English approximation is "loch," as in the Lochness monster. However, don't pronounce it as "log," or worse, "lock!" 
Make the sound you would if you had a fishbone stuck in your throat. Or if you were emulating an angry, hissing cat—there, you got the Afrikaans G!
2.4 Emphasis is everything
Where you put the emphasis in a word can change its meaning in Afrikaans. This is especially true of compounds.
The part of the compound with the emphasized syllable holds an important focus for the meaning of the word.
For instance, a native will say mieliepap ("grits," or literally "cornmeal porridge"), with the emphasis on the first syllable. Mielies are corn, which is used to make cornmeal. 
So, by emphasizing this syllable, the exact meaning is conferred—i.e., it's not porridge made with oats, sorghum, rice, etc.
Sample: Ek eet mieliepap.
Translation: "I eat grits."
If you pronounce the word with the emphasis on the second syllable, you'll probably not be understood. Mieliepap just sounds funny.


Emphasis on the third syllable will sound like you split the words. This will change their meaning. (Splitting the words changes "cornmeal" to "corn" in meaning. And "porridge" changes to "a pulp" in meaning. Not a combination of mielie and pap you're ever likely to use! Think: Hy slaan die mielie pap. / "He beats the corn to a pulp.")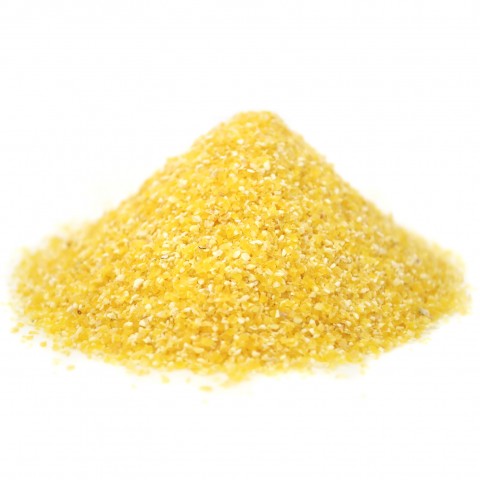 3. Spelling Mistakes – Compounds and Emphasis
Let's start with a spelling mistake in Afrikaans that trips up native speakers, too: when to join words and when to separate them.
This is an important Afrikaans mistake to avoid, because splitting words that belong together can completely change the meaning of what you're writing.
Afrikaans language tutors often preach that the rule of thumb is to compound. They'll tell you that your spelling will, more likely than not, be correct. 
And they're right! 
Take, for instance: vinger + nael ("fingernail"). This is correctly spelled vingernael. 

Also, tafel + poot ("table leg"), which gets written as one word: tafelpoot.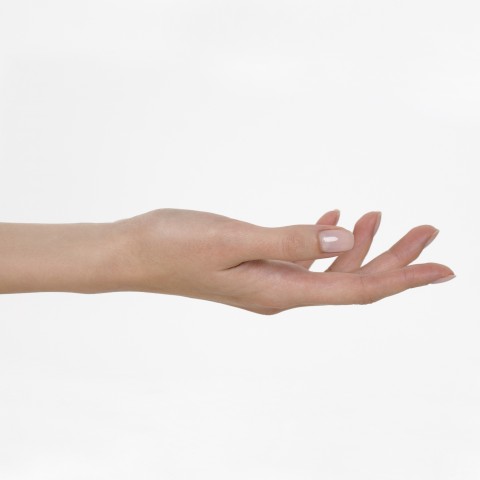 Exceptions
There are exceptions to the rule, of course. For instance: skool + visse ("shoal of fish"). Joining these two words would completely change the meaning of the word. (Skoolvisse is not incorrect, but it would be a neologism—a newly created word—that's rarely used. It would refer to fish belonging to a human school.)
Another exception is mediese fonds ("medical aid"). In Afrikaans, like in English, it's incorrect to join these two words, and it should never be written that way.
Tip: For the more advanced Afrikaans students—a linguist once gave me a tip about compound words in Afrikaans. He pointed out that these, or other words that get written together, are always pronounced with the emphasis on the first syllable.
3.2 Sometimes it's good to split…
Splitting words sometimes changes the meaning legitimately.
Take, for instance, the word opsoek.
This means "looking up someone or something," like from a directory or at a specific address. Pronounce it with the emphasis on the first syllable.
Sample: Ek gaan my niggie opsoek. (Stress the first syllable when pronouncing.)
Translation: "I'm going to look up my cousin."
However, splitting the words will turn them into a known term: op soek. This means "to look for someone or something." (Here, again, pronunciation is important. The emphasis will fall on the second word, which changes the meaning somewhat.)
Sample: Ek is op soek na my niggie.
Translation: "I am looking for my cousin."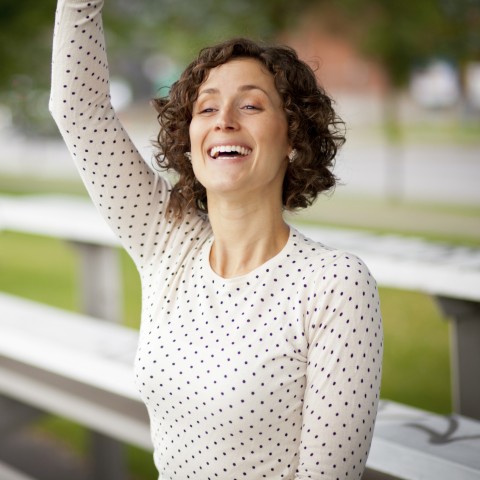 As you can see, opsoek and op soek are closely related, and the difference in meaning is nuanced. Let me explain by adding context in an example situation.
You, chatting with your partner at the breakfast table: 
Ek gaan my niggie Riana opsoek vandag. 
"I'm going to look up my cousin Riana today."
Also you, addressing the guy who opened the door at your cousin's last known address: 
Ek is op soek na my niggie Riana. 
"I'm looking for my cousin Riana."
4. Other Common Afrikaans Spelling Mistakes
The following mistakes are even common among native Afrikaans-speakers! Avoid embarrassment and impress your Afrikaner boss or friend with your superior spelling skills!
This list is not exhaustive, and you'll see that some are loan words from other languages.
| | | |
| --- | --- | --- |
| Mistake in Afrikaans | Correct Afrikaans Spelling | Translation |
| agressie | aggressie | "aggression" |
| asperine | asperien | "aspirin" |
| Australie | Australië | "Australia" |
| brocolli | broccoli | "broccoli" |
| burgermeester | burgemeester | "mayor" |
| cappucino / capucino | cappuccino | "cappuccino" |
| deurgans | deurgaans | "throughout" |
| defnitief | definitief | "definitely" |
| dieët | dieet | "diet" |
| Epos / epos | e-pos | "email" |
| geintereseerd / geinterresseerd | geïnteresseerd | "interested" |
| graffitti / grafiti / grafitti | graffiti | "graffiti" |
| herhinder | herinner | "remind" |
| huistoe / winkeltoe / skooltoe | huis toe / winkel toe /  skool toe | "going home / to the shop / to school" |
| ingeneur  | ingenieur | "engineer" |
| interresant | interessant | "interesting" |
| Japannees | Japanees | "Japanese" |
| knië, kniee  | knieë | "knees" |
| kominukasie / komunikasie | kommunikasie | "communication" |
| komittee, kommitee, kommittee | komitee | "committee" |
| leêr  | lêer | "file" |
| nogals | nogal | "kind of" |
| Namibia | Namibië | "Namibia" |
| ommelet / omellet | omelet | "omelette" |
| onmiddelik | onmiddellik | "immediately" |
| sateliet | satelliet | "satelite" |
| sedertien | sedertdien | "since" |
| waardeur / wardeer | waardeer | "appreciate" |
| yogurt | jogurt | "yogurt" |
Apparently, children and Nobel Prize winners have a specific trait in common: they don't allow mistakes to throw them off course.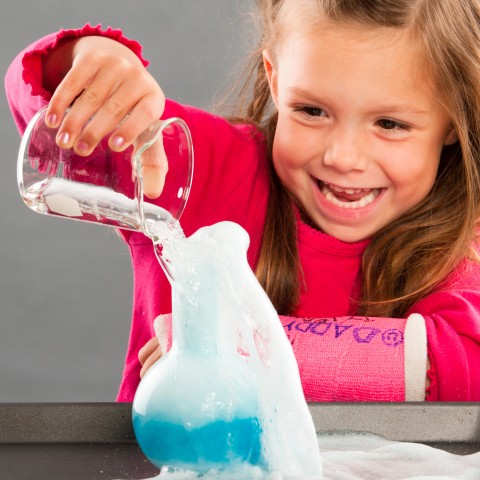 And it makes sense! Think of how you learned to speak your native tongue. It took many adorable mistakes (and even more tries) before you started sounding human. 
But you didn't give up just because your speech wasn't perfect after the third try! You kept at it and now you can speak fluently.
Expect to make many Afrikaans language-learning mistakes. Learn to love them for the teachers they are—over time, they will disappear. Almost like they're friends for a season.
However, there's nothing wrong with being prepared! So, while this list of common mistakes in Afrikaans is not exhaustive, we hope that it will help you master the language. That's our main aim at AfrikaansPod101!
In fact—ask us in the comments if you're wondering if something is a mistake in Afrikaans! We'd be happy to help you this way.
6. The Many Ways AfrikaansPod101 Can Help You Correct Afrikaans Mistakes
With AfrikaansPod101.com, you'll be learning with the best team!
Sign up for a free online course now, and create a lifetime account. You'll have access to the following and more:
What's not to love?!

If you're serious about your learning, make use of our three different learning plans.
We've got you covered!
November 27, 2020
Questions are language constructs we use to elicit information from other people, making them crucial in communication! Knowing stuff helps you navigate your way in this world—every child knows this. 
And any parent will tell you that even babies know how to "ask"!
So, if your plan is to connect and communicate with Afrikaners, it's very important to learn or brush up on the  most common Afrikaans questions and answers.

Afrikaners are nice—like the country's climate, they're warm and friendly. And they love to chat, especially with new friends! So at AfrikaansPod101.com, we make sure that you master the Afrikaans you need to connect with them.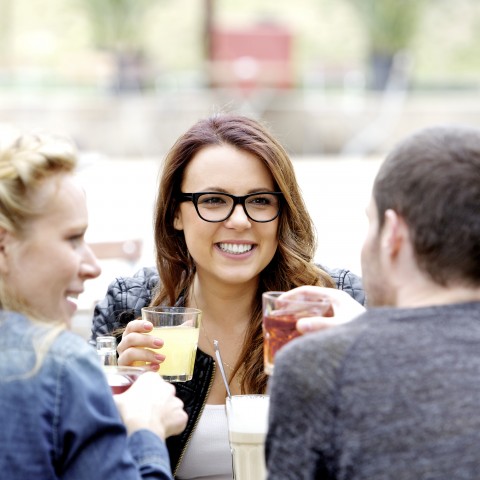 Learn the most useful Afrikaans questions and answers quickly and easily in this article (and even more when you sign up)! This way, you'll be able to converse in Afrikaans in no time, and reap all sorts of benefits.
Using Afrikaans questions, and making use of the Afrikaans question word list in this article, will boost your confidence, and can even help you make new friends. Not a bad prospect.
So, let's not waste time. Get cracking on this list of the top Afrikaans questions and answers!
Table of Contents
1. Wat is jou naam? / What is your name?
This is a very important question in Afrikaans when introducing yourself and getting to know someone. (Okay, well, it's important in every language, if you want to get on with people!)
This is a pretty straightforward question, and it's commonly used in a variety of situations. 
However, there are other ways to ask the same thing.
Alternate Ways of Asking
1.1 Hoe heet jy? / "What are you called?" (Roughly translated)
This is an antiquated way to ask for someone's name. Because this Afrikaans question is related to Dutch, it doesn't get used that often anymore; when it does get used, it's usually by older folks.  
1.2 Wat kan ek jou noem? / "What can I call you?"
Even in English, this question sounds slightly flirtatious, doesn't it? But fortunately, there's nothing improper about it. So, if you need to put an Afrikaans-speaking person at ease, this is a nice phrase to use—with a calm, friendly smile and eye contact, of course.
1.3 Wat is jou volle name, asseblief? / "What are your full names, please?"
This is a phrase used to ask for one's name and surname, and it's mostly used in official situations. 
Possible Answers
Now, let's look at some different ways you can answer these Afrikaans questions.
1.4 My naam is Annabel. / "My name is Annabel."
A straightforward, simple answer, suitable for use in any situation.
1.5 Noem my Annabel. / "Call me Annabel."
This is a slightly informal response, and it's good to use if you need to be friendly and engaging.
1.6 Ek heet Annabel. / "I am called Annabel."
The antiquated response to the antiquated Afrikaans question above (1.2).
1.7 Jy mag my op my naam noem. / "You may call me by my name."
If someone knows your name and you want to put them at ease, you can tell them this. It indicates that you're comfortable with a certain level of trust and informality between the two of you. 
If you guessed that this can also be the flirtatious, playful (and cheeky!) reply to question 1.3 above, you'd be right! 
It could also be a rather facetious response, so better not use it when you're talking to someone very senior to you (e.g. a police officer, the traffic cop stopping you on the road, or a doctor).
2. Waarvandaan is jy? / "Where are you from (originally)?"
Afrikaans-speaking South Africans are, by nature, inquisitive people who want to know things about your personal history straight away! 
Fear not, they'll be willing to share the same information about themselves. "Open" and "gregarious" are terms that describe Afrikaners well. So, start unpacking your family history already—beginning with one of the most common questions in Afrikaans asked of foreigners!
This Afrikaans question is used interchangeably with another one:
2.1 Waar kom jy vandaan? / "Where do you hail from?"
Most of the time, both questions specifically ask about your place of birth and/or where you grew up.
Possible Answers
2.2 Ek kom van Utrecht af. / "I'm from Utrecht."
This could imply that you're still living there, but not necessarily.
2.3 Ek is gebore in Utrecht en het daar grootgeword. / "I was born in Utrecht and grew up there."
This is a more specific answer that leaves little room for interpretation. 
These Afrikaans questions and answers are often confused with the ones directly below, even by locals! 
3. Waar bly jy? / "Where do you live?"
Yup, this person wants to know where you're currently residing. This can mean that they're asking for the location of your temporary or permanent residence. Depending on the situation and how much you trust the person, answer with as many (or as few) details as you prefer.
Next is a question that's a bit more informal, and asks for the same information but with more details.
3.1 Wat is jou huisadres? / "What is your home address?"
Have it ready on a piece of paper, in case it's the taxi driver asking! Or better—learn it by heart. Your address is an important bit of information, no matter which country you're visiting.
Possible Answers
3.2 Ek bly tans in Kaapstad. / "I currently live in Cape Town."
Obviously, fill in your own city or town of residence!
Answering question 3.1:
3.3 My woonadres is ___ [e.g. Stay Nice Guest House; Main Straat, 48 Blouberg Strand]. / "My residential address is ___."
The sample (between brackets) is for a temporary address. Again, fill in your own details. You could add your permanent residential address here, too.
As an aside: Just like in any other country, don't ditch your gut feeling or the habit of keeping personal information safe when visiting.
South Africans are, as a rule, friendly and helpful people, but charlatans and criminals can live anywhere. So, if someone or something looks or feels too good to be true…well, you know how the saying goes.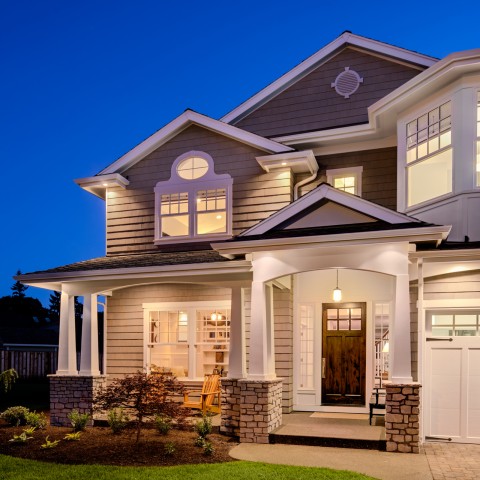 4. Waar bly jou familie? / "Where does your family live?"
This question can be asked in official situations, such as at a police station, in a hospital, or by your South African employer. Answer truthfully. And keep in mind that you'll very likely be asked this in informal situations too, so don't say you weren't warned!
Relax, though. Your newly acquired Afrikaans friend is not a plotting serial killer.
They're showing that they like and want to know more about you. This instant intimacy is a hallmark of the way we roll at the very southern point of Africa.
Answer vaguely if you don't feel comfortable with this level of info-sharing yet. Don't worry! Your Afrikaner friend will understand. 
That said—just don't lie, especially if you can see this friendship going somewhere good. Later, you'll regret not being honest. Truthfulness is an important quality in Afrikaner relationships.
Possible Answers
4.1 My familie bly in Utrecht in Nederland. / "My family lives in Utrecht in the Netherlands."
Pretty self-explanatory. This can refer to where your birth and/or extended family still resides.
A variation of this answer is:
4.2 My familie is van Utrecht. / "My family hails from Utrecht."
Like in English, there is a distinction. This means that your family is from that area, but not necessarily living there still.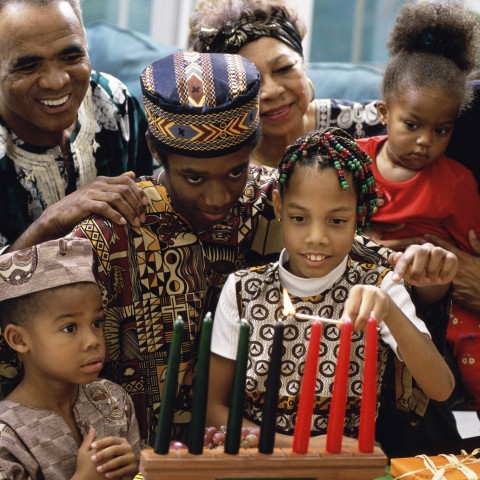 5. Waar werk jy? / "Where do you work?"
This is very likely something you'll be asked in both official and social situations. Your answer will probably include the name of a company and a location.
Here's a similar question:
5.1. Wat doen jy vir 'n lewe? / "What do you do for a living?"
The difference is nuanced, but, like in English, the answer doesn't necessarily include the name of your employer.
Possible Answers
5.2 Ek werk vir Vodacom in Kaapstad. / "I work for Vodacom in Cape Town."
This one is self-explanatory, but keep in mind that it's the short version. If an official person asks this question, you could include your actual work address. Insert your own employment details, of course.
5.3 Ek is 'n vliëenier. / "I am a pilot."
If the conversation is informal, this is all you need to say in reply to question 5.1. 
5.4 Ek het my eie besigheid en werk van die huis af. / "I have my own business and I work from home."
For the entrepreneurs!
6. Kan jy Engels praat? / "Can you speak English?"
A vital question in Afrikaans! Especially if you'll battle just to understand the replies. 
Here's a variation of this question:
6.1 Praat jy Engels? / "Do you speak English?"
This is a slightly more informal way of asking the same thing. Obviously, replace "English" with the language of your choice.
Possible Answers
6.2 Ek praat Afrikaans. / "I speak Afrikaans."
This reply will imply that you can speak it rather well.
6.3 Ek praat nie Afrikaans nie. / "I don't speak Afrikaans."
This is a handy phrase, especially if you're in deep-rural South Africa. You'd be more likely to get swift assistance if the native speaker understands that you can't speak Afrikaans well yet.
6.4 Ek leer nog Afrikaans praat. / "I'm still learning to speak Afrikaans."
At least you're trying! Like in most other countries, your effort to learn the natives' language will be much appreciated, admired, and encouraged.
6.5 Ek praat 'n bietjie Afrikaans. / "I speak a bit of Afrikaans."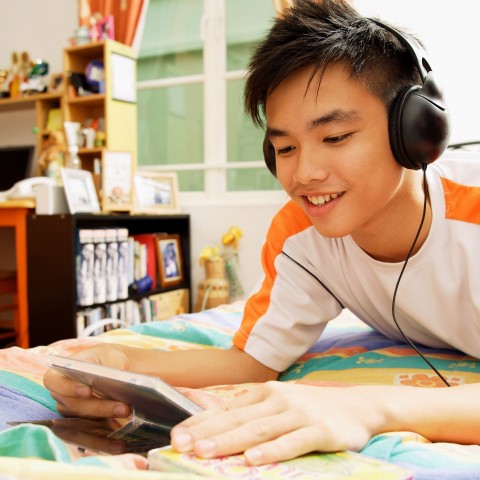 7. Hoe oud is jy? / "How old are you?"
Uhm, not considered the most polite question in social settings—especially when addressing older women!
We also won't ask you to divulge your age…unless you look twenty years younger than you are. But then, you're probably used to getting this question anyway.
On the topic of social etiquette, Afrikaners are pretty down-to-earth, pragmatic, and easy-going people. 
So, in our books, there are very few unforgivable social gaffes. These are not even, strictly speaking, social gaffes. It's your common, garden-variety bad behavior that we frown upon socially.
For instance, don't hit a child. Nowadays, that's a crime in South Africa, even if the child is yours. Actually, just don't hit anyone. 

And don't be rude, selfish, or insulting. This type of behavior lands guests on the other side of the welcome mat—probably on their butt. Most Afrikaners are great at setting boundaries.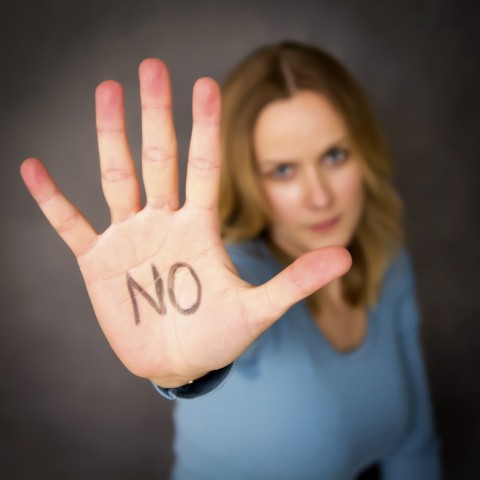 You'll be forgiven many small social sins, especially once we sense that you're reliable, transparent, and a cool person!
Anyway, take the cue and rather don't ask this Afrikaans question unless you're making conversation with one of the kiddos! Then make a fuss of the reply, no matter what.
Possible Answers
7.1 Ek is ___. / "I am ___."
Insert your age in the blank. (To learn Afrikaans numbers, do visit us at AfrikaansPod101.com. You can learn to count straight away—anywhere and for free!)
The longer version of this reply is:
7.2 Ek is vyf-en-twintig jaar oud. / "I am twenty-five years old."
Again, just add your own age. Both are commonly used, but the former is the more colloquial reply.
7.3 Ek is vyftig jaar en ses maande oud. / "I'm fifty years and six months old."
In case you need to be very specific.
8. Wat is jou foonnommer? / "What is your phone number?"
Uncomplicated and self-evident, this question can be used in any situation. You can also ask a simpler question:
8.1 Wat is jou nommer? / "What is your number?"
This will only work if the context is clear, of course.
Possible Answers
8.2 My foonnommer is ___. / "My phone number is ___."
The short version is:

8.3 My nommer is ___. / "My number is ___."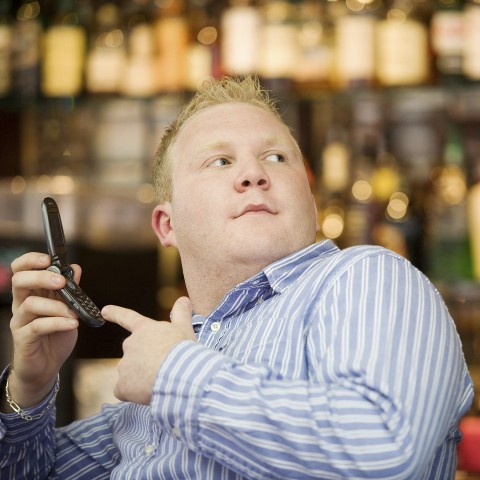 9. Wanneer is jou verjaarsdag? / "When is your birthday?"
Like the question about age, we don't ask this right after learning a person's name. But it's not such a sensitive topic, so you won't be ostracized if you do ask this of your new Afrikaner friend. 
And we love birthday parties!
This question, though, should not be confused with:
9.1 Wat is jou geboortedatum? / "What is your birth date?"
The difference should be evident.
Possible Answers
9.2 My verjaarsdag is 22 November. / "My birthday is November 22."
Just fill in your own birthday.
9.3 My geboortedatum is 22 November, 1969. / "My date of birth is November 22, 1969."
Answering question 9.1.
9.4 Ek is gebore op 22 November, in 1969. / "I was born on November 22, in 1969."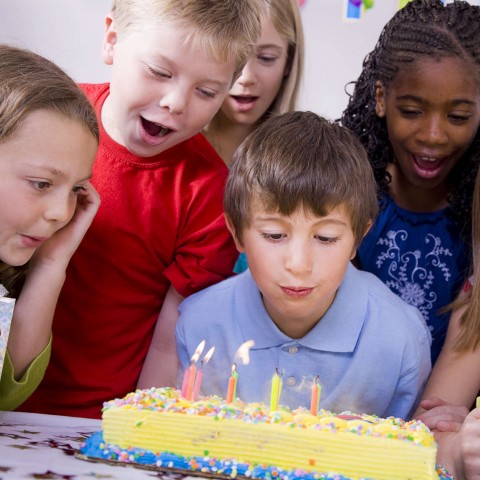 10. Hoeveel kos hierdie? / "How much does this cost?"
In South Africa, you can't haggle in shops; it's unacceptable. An item's price is its price, and it's almost never negotiable. So, you won't be using this question to quibble about the cost of something. Save that for the casual street markets!
However, it's good to know this Afrikaans question when the price isn't evident. 
A variation:
9.1 Wat is die prys hiervan? / "What is this thing's price?"
You can use this in restaurants, for instance, to learn the price of a specific dish. It needs to be clear what you're referring to, of course. 
You can also modify the question by adding: … in Amerikaanse dollars / "…in American dollars."
Possible Answers
9.2 Dit kos ses-honderd Rand. / "It costs six-hundred Rand."
The Rand, or ZAR, is South Africa's monetary unit. This amount will get written like this: R600.

BTW, to learn about Afrikaans money, subscribe to AfrikaansPod101 now for access to a quick lesson!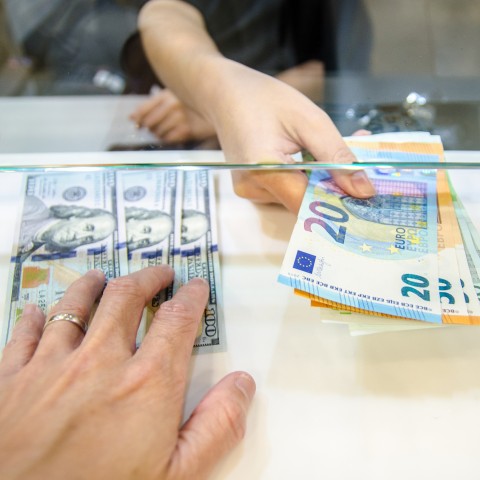 11. Bonus: Hoe sê mens ___ in Afrikaans? / "How do you say ___ in Afrikaans?"
Insert the English word, or indicate what you mean. This question is especially handy when you first start learning Afrikaans, and you're going to ask this a lot. Shorten it by leaving out in Afrikaans. 
And fear not—we're patient with students! We'll translate for you with a smile.
You can also ask:
10.1 Wat is ___ in Afrikaans? / "What is ___ in Afrikaans?"
The difference between the questions should be evident. Choose the one that best fits your situation.
Possible Answers
10.2 Jy sê ___. / "You say ___."
10.3 Dit is 'n ___. / "That is a(n) ___."
10.4 Dit is 'n ___ in Afrikaans. / "That is a(n) ___ in Afrikaans."
This is a more elaborate answer. Leave out the article 'n when you're not referring to a specific thing.
10.5 Ek weet nie. / "I don't know."
Well, sometimes you just don't.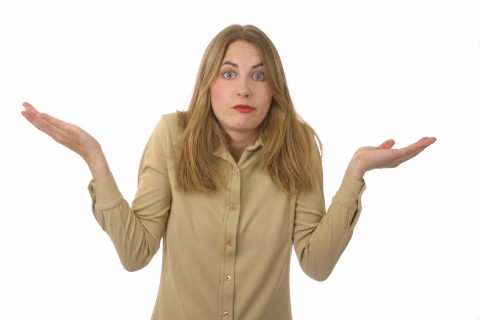 Well done! If you know these Afrikaans questions and answers by heart, you're well-equipped to start a conversation. 
Are there any other questions and answers in Afrikaans you want to know? Let us have them in the comments!
Before we conclude, here's the promised list of Afrikaans question words:
| | |
| --- | --- |
| Afrikaans Question Word | English Translation |
| Wie | "Who" |
| Wat | "What" |
| Waar | "Where" |
| Wanneer | "When" |
| Hoekom | "Why" |
12. AfrikaansPod101 Makes Learning Afrikaans Questions and Answers Super-Easy!
Afrikaans, which is closely related to Dutch, is both an easy and challenging language to master. This is especially true if your own language is not Germanic-based.
But don't fear!
We make it easier for you with our innovative approach to language-learning. Outlined below are just some of the perks you can expect when you enroll:
Enroll with AfrikaansPod101.com now for a lifetime membership! You'll be happy with us—there's no question about it!
November 13, 2020
No more biting your nails over your pending Oral Proficiency Interview (OPI) Afrikaans proficiency test! Anxiety only serves a good purpose if it motivates you to prepare well, because, as the saying goes, "Good preparation makes its own luck."

Also, uncontrolled anxiety is bad for you and can definitely spoil your chances of performing well. We truly understand this at AfrikaansPod101.com, so we aim to help you reach your language goals so you can ace any Afrikaans exam with ease and confidence!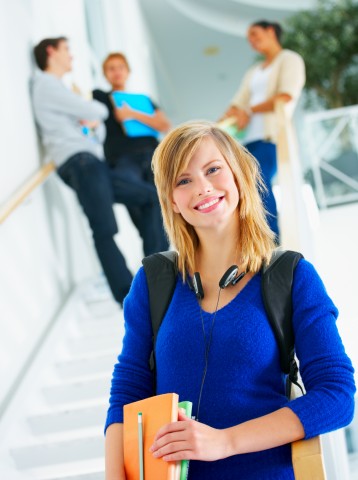 In this article, we'll start with a look at why taking the OPI standardized language competency test can be helpful to you. 
Then we'll move on to:
A) more details about the OPI, which is one of the oldest and best-known international Afrikaans proficiency tests available, offered by the American Council of Teaching Foreign Languages (ACTFL);
B) what you can expect the test to look like;
C) tips on how to prepare for the test like a boss;

D) other Afrikaans proficiency tests on offer
Table of Contents
1. How Can Taking the OPI Afrikaans Proficiency Test Benefit You?
Afrikaans competency tests are required by some institutes of higher education, such as colleges and universities, for the entrance and exit exams of certain programs. 
Passing an Afrikaans proficiency test may also be a job requirement, if you're, for instance:
working or planning to work in South Africa
working with South African Afrikaans-speaking business clients, patients, or others
working abroad with an Afrikaans Embassy or Consulate
These are not the only benefits, however.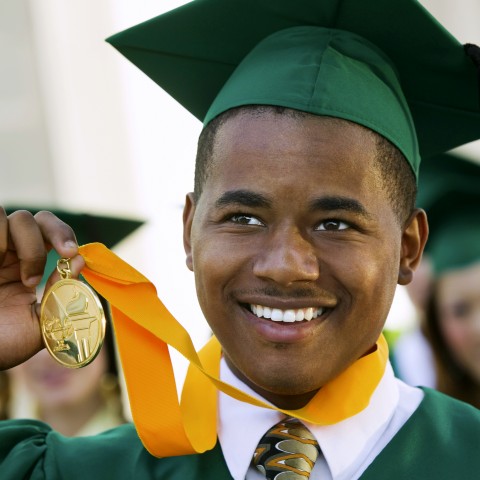 On their exclusive licencee's website (where you can order the tests), the American Council of Teaching Foreign Languages lists a few other uses for their flagship assessment test (the OPI).
These include:
Language fluency certification
Earning college credit (Official OPI ratings are recommended for college credit based on the American Council on Education credit-by-examination review.)
Certain program evaluation and performance
Linguist or teacher credentialing
For research purposes
For employment selection (In this case, an employer will most likely require that every applicant do this test.)
It could also benefit you if you're applying for a South African work or residential visa. Afrikaans is one of the most commonly spoken languages in the country—almost 7,000,000 residents are fluent speakers.
A. ACTFL's Afrikaans Oral Proficiency Interview (OPI)
The ACTFL is one of the oldest institutions of its kind. Founded in 1967, it promotes language-learning and proficiency around the world, and has a whole center dedicated to assessment, research, and development.
At this point, the only Afrikaans exam available through the ACTFL (the OPI exam) is for the evaluation of speech.
In the ACTFL's own words, the OPI is a "valid and reliable means of assessing how well a person speaks a language." Third-party studies have documented the OPI's reliability in this, and the ACTFL is furthermore rigorous in its training and monitoring of language professionals as testers.
There are two types of OPIs: a commercial one and an official/certified one. The main difference between them is that commercial OPIs are single-rated, and the certified one is double-rated. Read on for more information about that. 
B. What You Can Expect the Test to Look Like
The Oral Proficiency Interview takes the form of a rater conducting a one-on-one telephonic interview with the testee in order to record a ratable speech sample.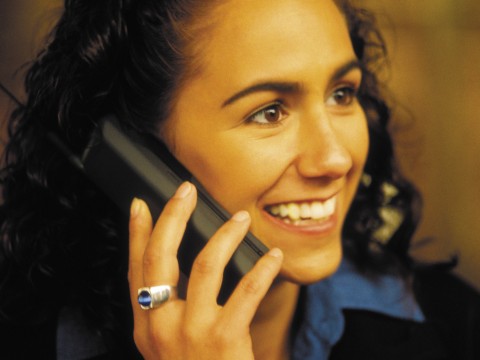 In the case of official or certified OPIs, the sample is also evaluated by another rater, based on the same criteria. The two raters' scores must agree independently before a rating is issued.
If it's a commercial OPI, the speech sample is rated only once, by the tester.
Then a score is assigned, based on the Interagency Language Roundtable (IRL)'s scaling system, which has six levels: 0 – 5. The scale and ratings are based on criteria determined by the IRL's Language Skill Level Descriptions for Speaking.
According to the IRL website, each of the scale's six "base levels" implies control of any previous "base level's" functions and accuracy. Therefore, getting a "0" means that a testee has no conversational Afrikaans skills, while a "5" means that the testee has the oral ability of a highly articulate, well-educated native Afrikaans speaker.
The IRL also offers completely computerized OPIs, but this testing option is not yet available for Afrikaans.
The duration of the call lasts between twenty and thirty minutes. The conversation is continuously adapted by the rater based on the testee's interests and abilities, so it's highly personalized and relates to real life. 
Therefore, it's not possible to know the exact content of the conversation beforehand. However, you can expect the interview to be based on this formula, consisting of four mandatory phases:
Warm-up 
Level checks
Probes
Wind-down
It should be clear that the tester will be looking at your ability to use Afrikaans effectively and appropriately in real-life situations. 
1- What it isn't
The test has nothing to do with checking when, where, why, or how you acquired Afrikaans. 
It isn't an achievement test assessing specific aspects of course and curriculum content for academic purposes.
Neither is it connected to any specific instructional method.
The test isn't comparative, meaning that your performance is not compared to other testers'.
2- How to Schedule a Test
All of the ACTFL's assessments are done through their exclusive licensee, Language Testing International (LTI). 
The ordering and scheduling of tests are done online via the LTI's website. Simply select the OPI assessment, based on your abilities and what you need it for; the procedures and steps to follow should be indicated clearly online. 
Individuals can apply for language certification, as can organizations, in which case different procedures and steps will apply. The site's instructions are easy to follow.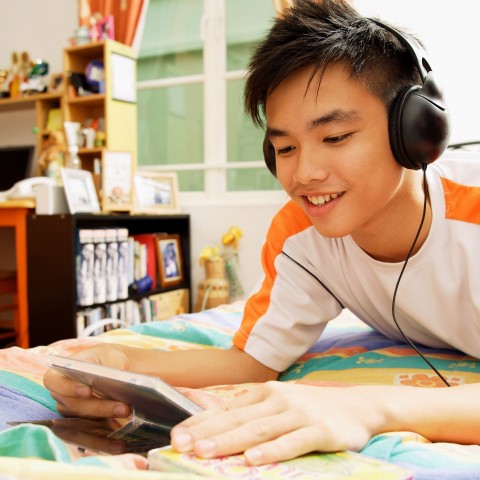 C. How to Prepare for the OPI Like a Boss
Since it's clear that the oral proficiency assessment is to ascertain your real-life conversational skills, it is, as said, difficult to predict what you'll be asked during the test with the interviewer.
Also, you probably won't be able to fool the tester—they're very highly trained!
Therefore, the best preparation strategy would be to dig in and do some good old grafting in preparation for this assessment. AfrikaansPod101 can be of great help to you with this—just read on!
Meanwhile, here are some expert tips to help you prepare for an oral Afrikaans exam:
1- Practice, Practice, and More Practice
You can't dodge this step! You'll need to practice your Afrikaans-speaking abilities a lot if you want to get a good score on the OPI.
The best way to do this, according to foreign language-learner gurus, is to have as many conversations with (preferably native) Afrikaans-speakers as possible. According to one, "An hour of conversation, with corrections and a dictionary for reference, is as good as five hours in a classroom and 10 hours with a language course by yourself!"
That's the bad news. And it's even worse if you have no Afrikaans-proficient friends to speak with or don't know where to meet these creatures!
The good news is that AfrikaansPod101 has an easy answer to this problem: get your own native Afrikaans-speaking teacher. This is one-on-one action you can't do without if you wish to get a good score on the OPI.
Your friendly host will even do level assessments along the way. What better preparation can you possibly get, if you don't live in South Africa or have a native Afrikaans-speaking friend?
If you have absolutely no knowledge of Afrikaans, start with our 100 Core Afrikaans Words list. Memorizing these will help you get a very basic conversation off the ground, and give you an immediate sense of accomplishment. Very encouraging.
2- Study, Study, Study
Another one you won't be able to dodge is just the well-known ABC study technique. It involves Applying your Bottom to a Chair and doing the necessary intellectual labor to understand Afrikaans grammar, learn Afrikaans vocabulary, and so forth!
Here's a great hack, though: Once you've learned something, make sure you use it numerous times in conversation with your native Afrikaans-speaker or Afrikaans tutor. Quick application is the best way to graft new knowledge into your gray matter. And the first sentence to learn in Afrikaans is definitely:
Hoe sê mens …?
"How do you say …?"
Use this often and without hesitation!
Here, too, AfrikaansPod101 scores high. Everything you learn via our recorded and downloadable lessons is practical for real-life and applicable in numerous situations. This means that the topics aren't obscure or out-there; they're relevant and immediately usable!

Once you enroll, you'll also get access to online apps for different devices that can help you learn Afrikaans on-the-go. That hour to and from work on the train or bus can be put to excellent use now.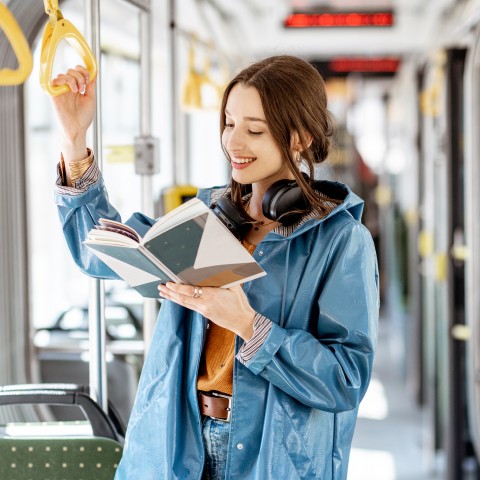 Also be sure to carry your free online Afrikaans dictionary with you everywhere. This way, you can easily look up vocabulary pertaining to your life and your world—most likely what the OPI tester will be questioning you on!
3- Intense and Frequent Trumps Classic Old School
Studying four hours a day for two months, instead of three to four hours a week for four months in a class, is more likely to get you better results. The intense everyday studying will more deeply imprint new information into your mind than the less-intense study schedule will. 
4- Talk Afrikaans – In Your Head
Become your own Afrikaans buddy by having Afrikaans conversations with yourself in your head all day, every day! This type of practicing can be great fun.
We all have a continuously running voice inside our heads, anyway; it can just as well be an Afrikaans one! It's also a good way to discipline yourself to think in another language.
Conducting chats with yourself is also a good way to prepare for conversations you'll very likely have in the future, if you intend to work or live among Afrikaans-speaking South Africans.
And when you're alone, do it out loud with a recorder.
5- Record Yourself
Imagine yourself as a famous TV personality talking to an audience, and record your "live transmissions." This way, you can hear yourself speak and, comparing it to a native speaker's version, correct your own pronunciation mistakes.

The recordings could also be a nice tool to share with your AfrikaansPod101 tutor!
But studying doesn't need to be all drudgery and work, work, work…
6- Afrikaans Movies, Radio & Audiobooks Galore
Engaging with recorded Afrikaans in creative, interesting media is not only a way to get to know the Afrikaner culture well; it's also an effortless way to train your ear to the way natives speak.
Some learners even sleep with the recordings on; it's said to help with unconscious learning.
Also, this study method is fun and entertaining. After all, young children learn a language by simply listening and observing (and trying the language themselves)!
7- Don't Become Discouraged by Your Mistakes
Like a young child, be willing to make stupid and seemingly millions of mistakes when speaking Afrikaans, especially at first. Don't let any failure discourage you.
Your tutor or Afrikaans friend will understand that you're not on top of the language just yet, and will be very prepared to help. Also, don't berate yourself; just stick with endless practicing. You'll get to "proficient" sooner than you think!
D. Other Afrikaans Proficiency Tests Currently on Offer
There are a couple of other good Afrikaans tests available for different competencies, such as reading, writing, and listening. They tend to be on the more expensive side, but are also accredited and worth the money you spend. 
These tests appear to be mostly conducted on site, but at least one reading competency test can be ordered via the mail.
We recommend that you take a good look at their official sites, and follow the instructions indicated.
1) Foreign Language Achievement Testing Service (FLATS) is offered through the University of Central Florida, and at the time of writing, an Afrikaans reading test can be conducted in a paper/pencil format.
2) The New York University's School of Professional Studies offers language testing services on site. Two types of Afrikaans exams are on offer, depending on your needs. These tests seem to be very thorough, and have a comprehensive guide available for better understanding.
Let us know in the comments if you've had any experience with these, or if you have any pressing questions about them. We will do our best to assist you!
2. More Reasons Why AfrikaansPod101 is an Excellent Choice for Preparing for OPIs!
As explained earlier, we're well-geared to help you master this sonorous language for conversations. 
Using the latest in technology, such as our Afrikaans pronunciation app, you'll have instant online access to thousands of recorded lessons. These are presented by friendly native speakers who let you hear exactly how the language is spoken. 
Enrollment opens a lifetime account, with numerous features (many of them free!), irrespective of the learning program you choose. These include the following tools to easily practice Afrikaans phrases and pronunciation:
1) An Afrikaans Key Phrases List: Quickly learn how to greet, introduce yourself, say no and yes—all of those important phrases and words!
2) Thousands of culturally relevant lessons, recorded and downloadable.
3) Themed and targeted vocabulary lists that don't overwhelm because they're disjointed and not related!
4) A Word a Day: To keep your memory jogging and fresh.

Afrikaans is a pleasant, easy language to learn and use, and is closely related to Dutch. Once you've mastered it, you'll find Dutch very easy to master—two birds with one stone, almost! Don't hesitate, and start learning Afrikaans online for free with AfrikaansPod101.com. Consider our website a complete guide to the Afrikaans language!