Hopefully, you've gathered by now that at AfrikaansPod101, we love to keep things easy and fun for our learners! We also don't insist that you only stick to our site (which is crammed with a great amount of awesome goodies, of course!), but we encourage you to broaden your Afrikaans-learning horizons using one of the Internet's top video-sharing platforms. In this article, we'll show you the best channels to learn Afrikaans on YouTube.

Created in February 2005 by three guys, YouTube was bought over by Google just over a year later for more than a billion dollars, because people loved it. And we're still loving it. As you very probably know, the site is still being kept alive by the people, for the people, and it's choc-n-bloc full of entertainment, information, and education.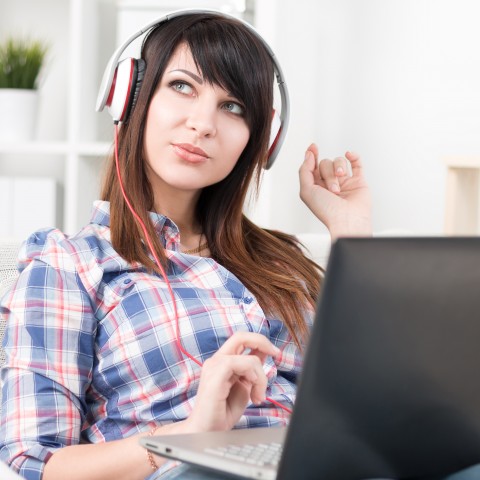 For your ease, we've selected what we think are among the best Afrikaans language learning YouTube channels (including our own!), as well as the most entertaining ones. Listening to Afrikaans as it's being spoken by natives will train your ear to the way it sounds and speed up your listening comprehension progress.
For the more advanced Afrikaans students, we've found some wonderful videos outlining the history of Afrikaans and its many dialects, plus some awesome comedy to keep those belly-laughs coming. (If you're really interested in learning about the history of Afrikaans by an English presenter, then this bonus by Langfocus is for you…)
Learn Afrikaans – YouTube is Your Friend with These Top Videos!
As mentioned, there's a large body of very useful resources on YouTube to help you perfect your spoken Afrikaans, especially. Let's start with one of the most obvious…
What sounds good, can play in the background of your life, and take your Afrikaans studies to the next level? Afrikaans music, of course! After our library of resources (many of which are free), music is one of the best free online tools for learning the language.
1. Afrikaanse Musiek / "Afrikaans Music"
Every parent and teacher knows this, and now even research has demonstrated that nothing alleviates the boredom of learning as much as music does. One South African teacher analyzed the lyrics of Afrikaans songs as poetry in her classroom, and found that her audience was not only a captive one, but that the music motivated both teacher and learners. This effect eventually led to creative and enhanced academic achievement. What a win-win!
So, falling in love with Afrikaans music could be the start of a phenomenal love affair in your life. There's lots of candy-floss (a.k.a light music) out there, and it's okay if you prefer this. But there's also a lot of stunning, artistic, and soul-touching music written in beautiful Afrikaans that you can savor.
Following are some of the Afrikaans performing artists that our nation loves and can't stop loving. Create your Afrikaans YouTube music playlist and put it on repeat!
1.1 Tasché – Die Een / "Tasché – The One"
In 2019, The Voice SA (and the rest of the country!) was conquered by a hugely talented singer and songwriter: Tasché Burger. Petite and pretty, the nineteen-year-old waitress was both the youngest contestant and the first woman to win this local talent show. To get there, she received a total of over ten million votes! Unsurprising, because Tasché's perfect intonation and uniquely soulful performances that belied her young age elicited standing ovations from the audience. A full-time singer now, Tasché continues to create stunningly beautiful tunes. Enjoy her enigmatic style in this song she released after winning the competition that launched her career.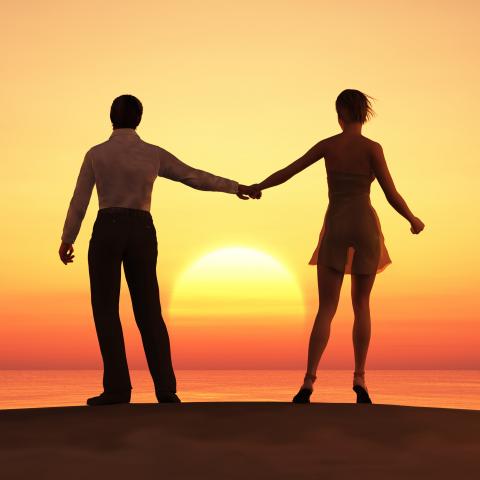 Link: Tasché – Die Een
Level: All Levels
How will this help? Tasché impresses not only with her singing talent, but also with her flawlessly pure Afrikaans accent. Want to speak Afrikaans in such a way that every native speaker will understand you? Memorizing these lyrics and copying Tasché's pronunciation will help you get there.
Not all spoken Afrikaans dialects are easily understandable! Also, over the past two decades, not all, but many Afrikaans pop stars have adopted the mannerism of singing Afrikaans with an accent, one that almost nobody uses vernacularly. (This is clearly heard with words like my ("my") and jy ("you")—you'll spot them quickly.) Deviating from this peculiar, rather pretentious convention makes Tasché a welcome breath of fresh air in our music industry.

She furthermore takes Afrikaans classics to new heights with her empathic style, so don't miss out on these stunning renditions of Hillbrow and Lisa Se Klavier.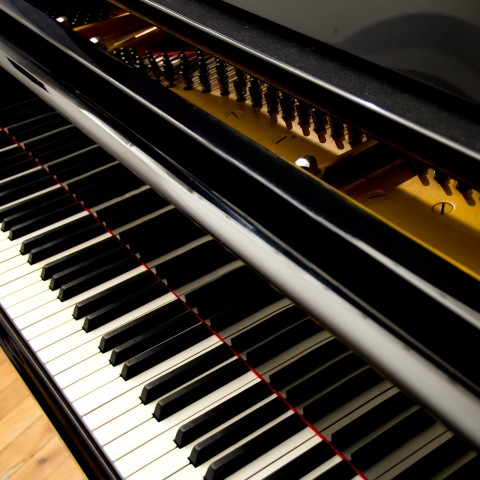 1.2 Koos du Plessis – Kinders van die wind / "Koos du Plessis – Children of the Wind"
It's said that what Jacques Brel has done for French music, Koos du Plessis did for Afrikaans music. Also known as Koos Doep, he was a successful editor and journalist for prominent South African publications, but it was through music and poetry that he gave expression to his pensive and sensitive side. This enormously talented, somewhat melancholic artist died way too soon at the age of forty-five on January 15, 1984, in a tragic car accident. His legacy included only a single album released during his lifetime: Skadus teen die muur / "Shadows Against the Wall." Three others were released posthumously.
The song Kinders van die wind ("Children of the Wind") gained runaway success in 1979, when another local star, Laurika Rauch, introduced it to the South African public.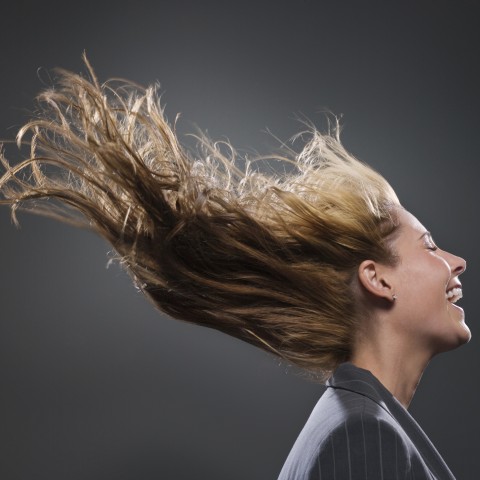 Link: Koos du Plessis – Kinders van die wind
Level: All Levels
How will this help? Just like Tasché Burger's voice, Koos du Plessis' deep tones are wrapped around impeccable Afrikaans. His pure accent furthermore makes the lyrics easy to follow, so be sure to memorize them for those melancholy evenings to sing in front of the mirror. Also add sweet Sprokie vir 'n Stadskind / "Fairy Tale for a City-Dwelling Child" (here are the lyrics) and lyrical As jy my kon volg / "If You Could Follow Me" (and here are the lyrics) to your repertoire of Afrikaans music.
1.3 Refentse – Sonvanger / Refentse – "Sun Catcher"
This melodic tune was written by one of South Africa's most prolific songwriters and performers, Valiant Swart. In 2002, he dedicated the song to the mother of the genius singer-songwriter Johannes Kerkorrel, on the day of Kerkorrel's funeral. (Sadly, this young artist committed suicide after a short but spectacularly influential career in the spotlight.)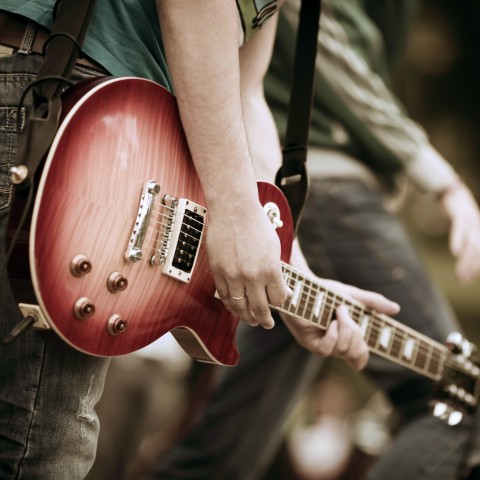 Enjoy this superb song as covered by Refentse Morake, another one of South Africa's young stars with a remarkable story behind his rise to fame. A woman video-recorded him busking on a pavement in 2014, and the clip went viral on Facebook. A year later, Refentse was again singing in the streets, but this time in the town of Upington. This is where one of South Africa's largest art and music festivals, the Klein Karoo Nasionale Kunstefees ("Small Karoo National Arts Festival") is held annually, attended by thousands. Refentse's singing attracted the attention of well-established performers and serious music producers. The rest is, as they say, history, albeit one that sounds like a fairytale.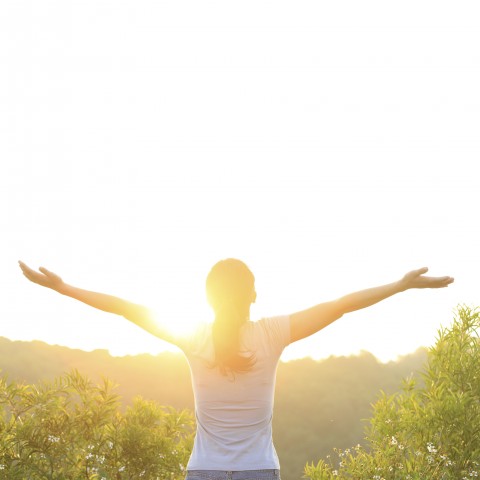 Link: Refentse – Sonvanger
Level: All Levels
How will this help? Again, this is one of the best samples of perfect Afrikaans pronunciation on YouTube. Refentse's accent is also flawless, and the simple but elegant lyrics are easy to follow.
1.4 Other Afrikaans Singers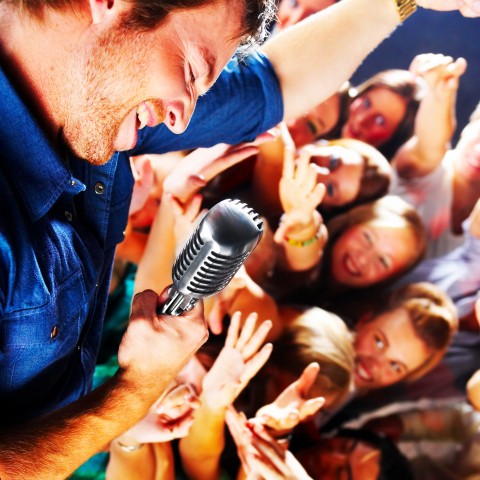 Also search for and enjoy the music of other artists on YouTube. All will enrich your musical repertoire in some way, while showcasing perfectly spoken Afrikaans. Here are some hits we recommend:
2. Afrikaanse Films / "Afrikaans Movies/Films"
Who doesn't love movies?! Did you know you can use the Afrikaans movies on YouTube to great effect in your Afrikaans learning?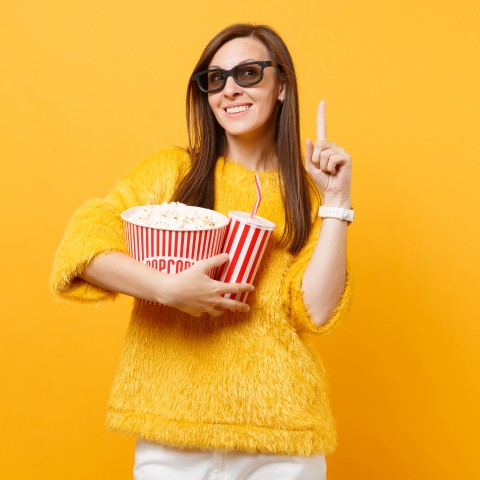 Links: See list below
Level: All Levels
How will this help? Another way to not only learn the language, but also get a glimpse into the Afrikaner soul and society, is by watching movies. On YouTube, Afrikaans films don't always have subscripts, but following the story and watching the actors' mouths could help you derive the accurate meaning of words, as well as how they're pronounced. Over time, the context will become clear. You'll be surprised how much you unconsciously learn simply by observing the natives in their environment!
Settle on a couch in your pajamas (with a bowl of popcorn, of course!), and dig into these: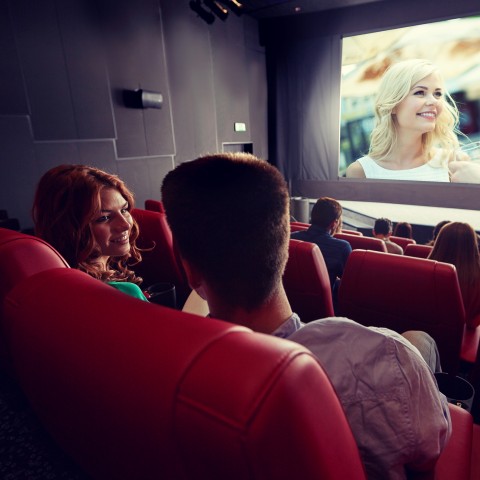 3. For the Advanced Connoisseur
Don't miss out on the wealth of other Afrikaans YouTube videos, though!
Here are the ones we like the best. They are probably better suited to the more advanced Afrikaans learner, and showcase our beautiful country and the way Afrikaners live and love!
4. Some Videos for Kids of All Ages
You'll also find some Afrikaans YouTube channels with cute and helpful videos for children. These can also be put to good use by much older people who are just starting to learn the language.
4.1 Tel Tot Tien in Afrikaans – Balle / "Count to 10 in Afrikaans – Balls"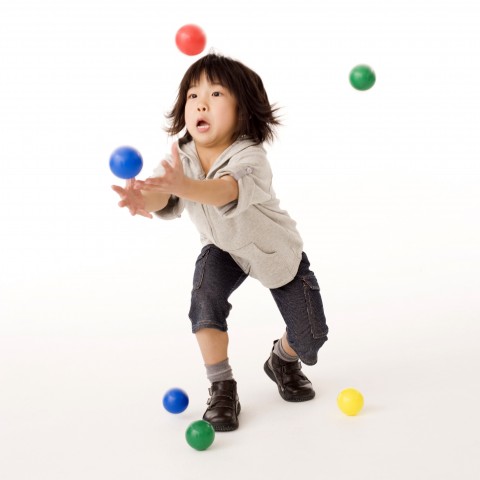 Link: Tel Tot 10 in Afrikaans – Balle
Level: Beginner
How will this help? Perfect for toddlers and other children who are just starting to learn how to count in Afrikaans. The video is also suitable for the absolute Afrikaans-beginner who has no prior experience speaking a Germanic language. Instructions are super-simple and the video allows plenty of time to practice saying the numbers one through 10. Obviously, repeating each one over and over again will cement it better in one's memory.
The visuals also provide the numbers in the commonly used Hindu-Arabic numeral system. The presenter is a native Afrikaans speaker with a perfect accent.
4.2 Kuiken Storie Klein Hen | Sprokies verhale | Afrikaanse Stories / "Chicken Story Small Hen | Fairy Tales | Afrikaans Stories"
Looking for Afrikaans children's stories? YouTube has them for you, because nothing beats listening to a good fairytale! We loved this one of the little chick, in particular, and the video also comes with a bonus! (Read on for more about that.)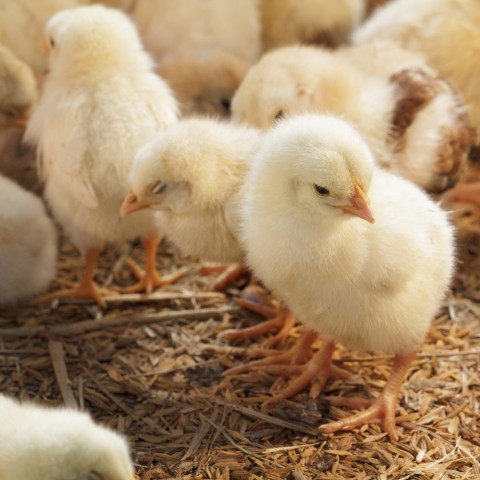 Link: Kuiken Storie Klein Hen | Sprokies verhale | Afrikaanse Stories | AFRIKAANS FAIRY TALES
Level: All Levels
How will this help? Remember the one thing most everyone loved as children? Yup, those bedtime stories narrated by our parents. This is part of learning to speak a language, and is called the Mother Tongue Technique. Be sure to spend lots of time listening to Afrikaans audiobooks or story videos like these; they're invaluable tools!
This is also a great video for listening to Afrikaans phrases and pronunciation on YouTube, as presented by a talented narrator with a wonderfully clear Afrikaans accent. Even if you don't completely understand the content yet, it's worth spending time on.
Beginners, see if you can learn the vocabulary just by listening and looking. Watch it a few times and take notes!
Advanced learners, watch and listen a few times and then retell the story to a tutor or Afrikaans-speaking friend who can gauge your listening comprehension. Later, you could even retell it in Afrikaans!
The title is a bit misleading, because the video also contains the well-known story of The Three Pigs. Nice bonus!
Now it's time to look at a couple of AfrikaansPod101 videos, too.
Most of Innovative Language Learning's Afrikaans video tutorials follow the same format: they're short in length, sweet and informative in content, and presented by a native Afrikaans speaker! And they're all free.
This means that nothing is stopping you from getting busy immediately! It's possible to sound like you've lived among Afrikaners all your life by spending only a few minutes a day on our YouTube channel.
Here are some of the most popular videos. Remember to watch them over and over again, and practice with our friendly tutors.
5.1 Stel jouself voor in Afrikaans / "Introduce Yourself in Afrikaans"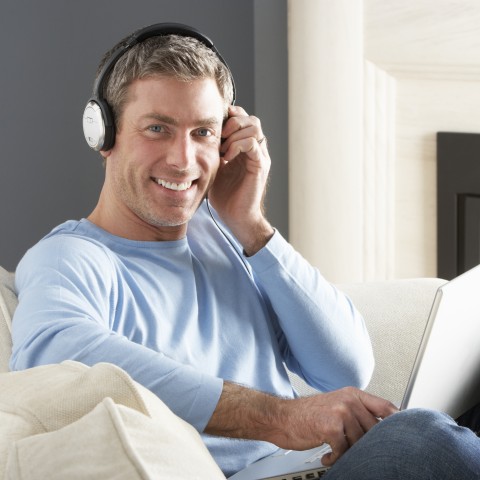 Category: Afrikaans in Three Minutes – Introducing Yourself
Link: Introducing Yourself in Afrikaans
Level: Beginner / All Levels
How will this help? Let's start at the very beginning: who are you? Learn step-by-step how to introduce yourself in any formal or informal situation, speaking correct Afrikaans from the very start. As you'll see in the comments section, our students get A's in language classes using our videos. It doesn't get much better than that, does it? So, why not start right away?!
5.2 Hoeveel? / "How Much?"
Category: Afrikaans in Three Minutes
Link: How Much?
Level: Intermediate or Beginners who know how to count in Afrikaans. (After enrollment, you could learn that here, quickly!)
How will this help? In some parts of South Africa, such as specific areas in the Western Cape, you will only be understood if you speak Afrikaans. For this, you'll need at least the most basic vocabulary to get by, such as knowing how to ask for an item's price in a shop. It's also very important to address the locals in a friendly, respectful manner, if you want a good response. This is exactly what you'll be learning with this video!
5.3 Leer Afrikaans in Twintig Minute / "Learn Afrikaans in 20 Minutes"
Category: Top Five Videos You Must Watch to Learn Afrikaans
Link: Afrikaans – Best of 2017
Level: Intermediate & Advanced
How will this help? If you urgently need a crash-course in anything from a few basics in Afrikaans to more advanced phrases, take your time to view this one a few times. It teaches you some must-know phrases and vocabulary, a few excellent language learning tips, plus dialogues to help you practice your listening skills. A quick bootcamp for Intermediate learners and a solid recap for Advanced learners. Let us know in the comments how this one helped you!
Don't hesitate—join us now on AfrikaansPod101 for the learning adventure of a lifetime!
Which of these YouTube channels or videos are you most interested in watching, and why? Did we leave out any good ones you know about? We look forward to hearing from you in the comments!

About the author: Christa Davel is a bilingual (Afrikaans and English) freelance writer and journalist, and is currently based in Cape Town, South Africa.