Afrikaans is a daughter-language of Dutch, which informs about ninety percent of its vocabulary. However, many other languages helped shape Afrikaans! These include Malay and all of the African languages, as well as Portuguese, Arabic, French, German, and even Russian. 
With such a mixed pot, you'd think that Afrikaans sentence patterns would be very complex and difficult to learn. You would be both right and wrong! 
Certain aspects of Afrikaans sentence structures are indeed complex, but the basics are pretty easy to master. With a bit of effort, you could be speaking like a native in no time. 
Also, at AfrikaansPod101.com, we understand that in order to master the content successfully, the learning process needs to be enjoyable. So we make sure to keep our lessons easy and fun!
In this article, we offer you a good number of Afrikaans sentence pattern examples that should help you get the basics under your belt.

But before we proceed with that—why is it important to learn these sentences as soon as you start with your Afrikaans studies?
Table of Contents
1. Why is it Important to Master Afrikaans Sentence Patterns?
It's important to quickly learn at least the basic Afrikaans sentence patterns if you wish to:
1) Understand native Afrikaans-speakers more easily
2) Be better understood by native speakers when you speak Afrikaans
3) Understand Afrikaans media, such as news, movies, TV, music, books, etc., more easily
4) Significantly ease your Afrikaans learning process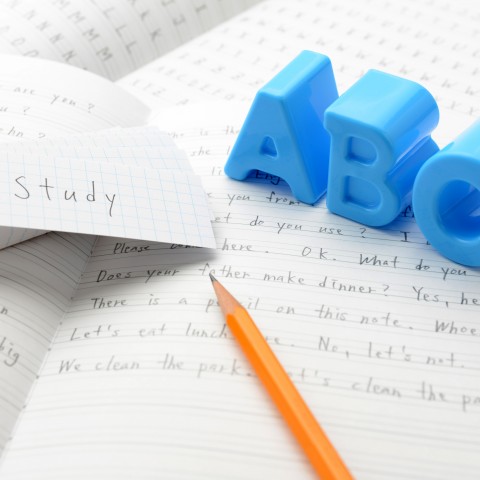 In fact, mastering any language's sentence patterns flows naturally from learning its vocabulary—it's part of the language's very structure!
So, let's get you going on these Afrikaans sentence pattern examples. Once you've memorized them, you should find that the language will make much more sense to you.
Note: It will also help you a lot to study our Afrikaans sentence word order blog post! 
2. 10 Afrikaans Sentence Patterns
The Afrikaans sentence pattern for linking nouns is very similar to that in English. You'll see that the simplest way to join two nouns follows exactly the same structure.
Of course, more complex sentences follow different patterns, but it's best to start with the basics first!
1.1 Ek is Gerda. / "I am Gerda."
1.2 Ek is 'n skrywer. / "I am a writer."
1.3 Daardie vrou is my baas. / "That lady is my boss."
1.4 Daardie ou is my man. / "That guy is my husband."
1.5 Hy is 'n vegvlieënier. / "He is a fighter pilot."
1.6 Ons kinders is internasionale skool studente. / "Our children are international school students."
1.7 Ons is 'n gesin wat in die buiteland bly. / "We are a family living abroad."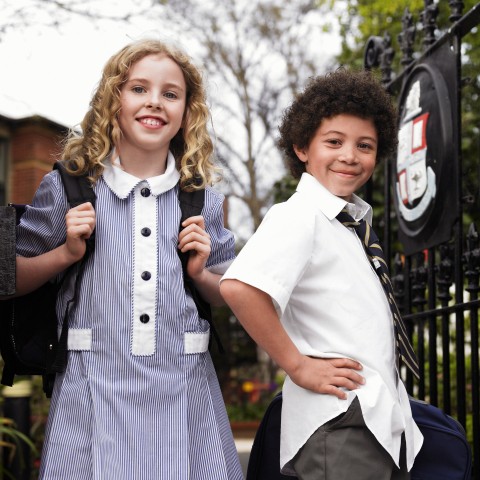 Note: Did you notice that there's only one verb (is) in Afrikaans that modifies the pronoun and noun? English has three, each one used depending on the noun or pronoun: "is," "am," and "are."
2. Describing Someone or Something
Again, the basic Afrikaans sentence construction is very similar to that in English when we describe someone or something. We use adjectives (byvoeglike naamwoorde) and adverbs (bywoorde) for this purpose. 
2.1 Jy is vriendelik. / "You are friendly." 
2.2 My man is aantreklik. / "My husband is attractive."
2.3 Daardie man is 'n goeie sanger. / "That man is a good singer." 
2.4 Die groot klavier was 'n mooi instrument. / "The big piano was a beautiful instrument." 
2.5 Baie dankie vir die vriendelike uitnodiging. / "Thank you very much for the friendly invitation." 
3. Expressing Want
Afrikaans phrases for expressing want are a bit more complex than those in English. 
There are two ways to express want. One involves the use of the verb and adverb wil and hê, and the other simply uses the verb soek.
Here are some useful examples:
3.1 Ek wil 'n koffie hê, asseblief. / "I want a coffee, please." (You could also leave out the article 'n, just like in English.)
3.2 Sy wil suiker hê, asseblief. / "She wants sugar, please."
3.3 Ek wil 'n kamer hê, asseblief. / "I want a room, please." 
This is good and polite Afrikaans. Wil and hê always flank the object (a noun, or the thing you want) on both sides. 
You could also express want in another way. But, while it's colloquial and often used, it's not as grammatically pure as the previous examples.
3.4 Ek soek 'n dokter, asseblief. / "I'm looking for a doctor, please." 
3.5 Ek soek dringend hulp, asseblief. / "I am urgently looking for assistance, please."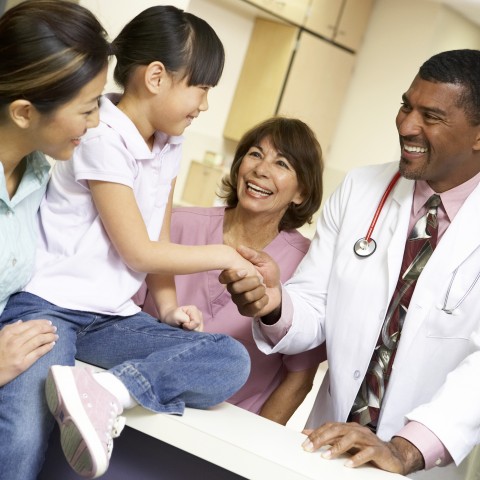 This one's a bit tricky, because soek also means "to search for," as in:
3.6 Ons soek my suster. / "We are searching for my sister."
3.7 Hulle soek die verlore hond. / "They are searching for the lost dog." 
You will, of course, be understood if you omit asseblief ("please"), but similarly to some other languages, saying "please" is an indicator of respect in Afrikaans.
4. Expressing Need
Wants are different from needs, and this is clearly expressed in Afrikaans, too. There are two ways to express your needs.
First, the simple Afrikaans sentence structure always sandwiches the noun (object of your need) between the verb het and the adverb nodig.
4.1 Ek het kos nodig. / "I need food." 
4.2 Die man het kos nodig. / "The man needs food."
4.3 Ek het 'n vurk nodig. / "I need a fork." 
4.4 Daardie vrou het 'n vurk nodig. / "That woman needs a fork."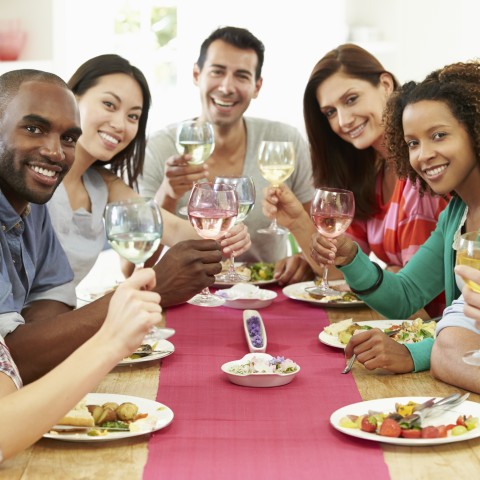 This is good colloquial Afrikaans, and is most popularly used.
The other, more formal way of making a need clear uses the verb benodig. Use this in formal documents or speech, such as at work or in court.
4.5 Ek benodig die verslag. / "I need the report."
4.6 Die baas benodig die syfers. / "The boss needs the figures." 
More Afrikaans sentence examples:
4.7 Ek het medisyne nodig, asseblief. / "I need medicine, please." 
4.8 Sy het water nodig. / "She needs water." 
4.9 Die siek kat het 'n veearts nodig. / "The ill cat needs a vet."
4.10 Die polisie benodig jou besonderhede. / "The police need your details." 
4.11 Jy benodig ander dokumente om 'n visa te kry. / "You need different documents to get a visa."
5. Expressing a Like or Preference
When you like something, you use the verb and particle hou van to express it in the simplest Afrikaans, like this:
5.1 Ek hou van jou. / "I like you."
5.2 Sy hou van roomys. / "She likes ice cream."
5.3 Die man hou van kuns. / "The man likes art."
5.4 Ek hou daarvan om op die strand te stap. / "I like taking a stroll on the beach."
5.5 Hy hou daarvan om in die stort te sing. / "He likes to sing in the shower."
5.6 Ek hou van Imagine Dragons se musiek. / "I like Imagine Dragons' music."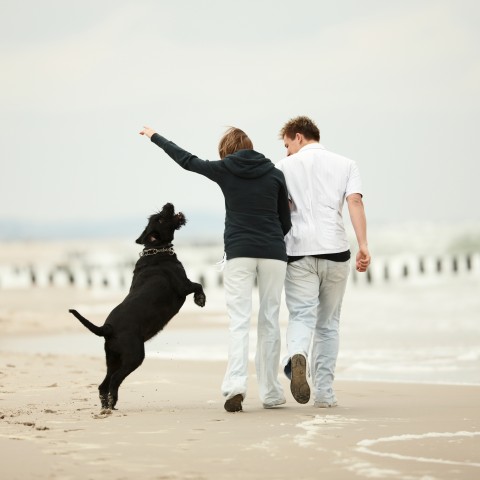 6. Asking Someone to Do Something
Like in English, it's considered polite and respectful to use "please" (asseblief) when you're asking someone to do something. It doesn't matter whether you place it at the beginning or the end of the sentence, or just after the first verb—as long as it's there! Here are some examples of how to make sentences in Afrikaans when asking someone to do something. 
6.1 Sit, asseblief. / "Sit, please."
6.2 Sit dit neer, asseblief. / "Put it down, please." 
6.3 Asseblief gee dit vir my aan. / "Please hand it to me."
6.4 Groot-asseblief, moenie raas nie! / "Big please, don't make a racket!"
6.5 Staan asseblief voor die kamera. / "Please stand in front of the camera."
Note: Body language is very important, as is how you address the person whom you're asking to do something. 
A sharp, short tone will sound like a command. (Try to avoid this, unless you're in the army and can pull rank!)
A smile, a friendly hand gesture, and a calm voice will be more of an invitation to act than an order.
A polite request will only require a friendly, calm manner while looking the other person in the eye.
7. Asking for Permission
Permission-asking is another part of the South African social etiquette. Be sure to memorize Asseblief mag ek … ("Please may I…"), because this phrase is what you can start most permission-asking sentences with.
You could also add asseblief to the end of the sentence; it won't be incorrect.
7.1 Asseblief mag ek sit? / "Please may I sit?"
7.2 Asseblief mag ek gaan? / "Please may I go?"
7.3 Mag ek ingaan, asseblief? / "May I enter, please?"
7.4 Asseblief mag ek die badkamer gebruik? / "Please may I use the bathroom?"
7.5 Mag ek op hierdie stoel sit, asseblief? / "May I sit on this chair, please?"
7.6 Asseblief mag ek vroeg loop vandag? / "Please may I leave early today?"
Again, if you want a good response, look the person in the eye, and remain friendly and calm. 
You can also use this phrase to ask for something, such as tickets. Like this:
7.7 Mag ek kaartjies kry, asseblief? / "May I have tickets, please?"
7.8 Mag ek koffie kry, asseblief? / "May I have coffee, please?"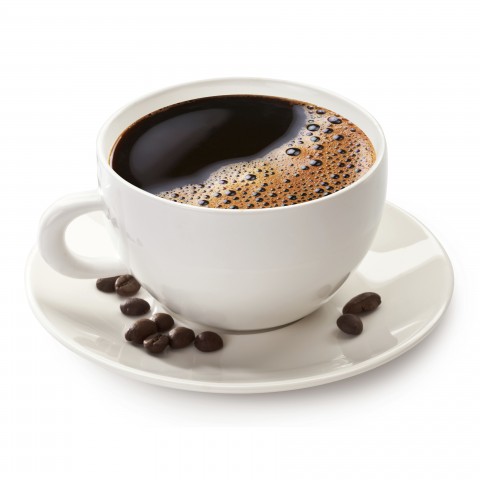 8. Asking for Information
South Africa is a fabulous tourist destination, and the natives are generally helpful and friendly. Yet finding your way around the country will always be easier if you know how to ask some basic questions in Afrikaans. 
When asking questions in order to obtain information, always start with a question word:
Wat? / "What?"
Wie? / "Who?"
Waar? / "Where?"
Wanneer? / "When?"
Hoeveel? / "How much?"
Waarom or Hoekom? / "Why?"
Hoe? / "How?"
Of course, all of these words on their own can be used as a question to ask information, if the person you're addressing knows what you're referring to.
Otherwise, you can use some of the following questions with the most pertinent question words.
A. Wat / "What"
A.1 Wat is hierdie? / "What is this?"
A.2 Wat doen jy? / "What are you doing?"
A.3 Wat doen jy vir 'n lewe? / "What do you do for a living?"
A.4 Wat moet ek aantrek? / "What must I wear?"
A.5 Wat wil jy nou doen? / "What do you want to do now?"
B. Wie / "Who"
B.1 Wie is jy? / "Who are you?"
B.2 Wie kan ek help? / "Who can I help?"
B.3 Wie kan ek vra? / "Who can I ask?"
B.4 Met wie moet ek praat? / "Who should I talk to?"
B.5 Wie kan my help, asseblief? / "Who can help me, please?"
C. Waar / "Where" AND Waarheen / "Where to"
C.1 Waar is die badkamer, asseblief? / "Where is the bathroom, please?" (Replace badkamer/"bathroom" with any noun, such as polisiestasie/"police station," hospitaal/"hospital," lughawe/"airport," strand/"beach," ingang/"entrance," and so forth.)
C.2 Waar bly jy? / "Where do you live?"
C.3 Waar kan ek kos koop? / "Where can I buy food?"
C.4 Waar is die naaste ATM, asseblief? / "Where is the closest ATM, please?" 
(Again, replace ATM with any relevant noun.)
C.5 Waar kan ek 'n taxi kry? / "Where can I get a taxi?"
C.6 Waarheen gaan hierdie trein? / "Where does this train go?"
C.7 Waarheen kan mens gaan om te dans? / "Where can one go to dance?"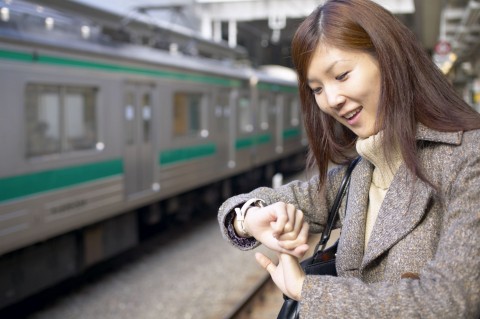 D. Wanneer and Hoe Laat / "When" and "What time"
D.1 Wanneer kom jy? / "When will you come?"
D.2 Wanneer kom die bus? / "When will the bus come?"
D.3 Hoe laat is jou vlug? / "What time is your flight?"
D.4 Hoe laat begin die vertoning? / "What time does the show start?"
D.5 Wanneer verwag jy hom? / "When are you expecting him?"
D.6 Wanneer arriveer ons? / "When will we arrive?"
Which Afrikaans sentence patterns do you think are the most relevant to you? Share with us in the comments!
So, these common Afrikaans sentence patterns will go a long way to help you communicate fast and with clarity. At AfrikaansPod101.com, we make that process even easier with our culturally relevant content, and our practical, fun approach to learning.
When you enroll, you can expect to receive many benefits, including different membership options. Depending on your personal needs, these will unlock functions such as a personal tutor (available via text nearly 24/7), or access to knowledgeable, energetic hosts who are native Afrikaans-speakers. 
You can also get access to downloadable apps and many other tools you can use on your Android or IOS phone, tablet, or laptop—everywhere and anywhere! You can practice, for instance, an Afrikaans word a day or these 100 Core Afrikaans Words, anywhere you are! Or, on your own time, learn with the help of these Afrikaans vocabulary lists.

Get a new lesson delivered every day, and easily learn to speak Afrikaans like a native! Using these basic Afrikaans sentence patterns, you'll soon be fluent in every way. And with enough practice, you'll be using them like a native.