Verbs are those words in a sentence that tell us what's being done (or if it's being done). In other words, a verb refers to an action. 
Afrikaans verbs are, in some ways, easier to master than those in other languages. For instance, in Afrikaans, verb conjugation depends only on time! This means that the verb form remains the same for all pronouns: 
Hy eet, ek eet, hulle eet, almal eet!
"He eats, I eat, they eat, everyone eats!"
Great, right?!
At AfrikaansPod101, we're going to make sure that you understand Afrikaans verbs and their classification with our Afrikaans verbs list. In this blog, we explain the basic types of verbs found in Afrikaans, and offer you easy-to-use lists at your fingertips! 
Let's not dally, but get busy and jump right in!
Table of Contents
1. Types of Verbs
There are four types of verbs in Afrikaans.
TYPE OF VERB
"Independent Verbs"

Selfstandige 

OR 

Hoofwerkwoorde
"Auxiliary Verbs" 

Hulpwerkwoorde 

OR 

Medewerkwoorde
"Linking verbs" 

Koppelwerkwoorde
"Infinitive Verbs" 

Infinitiewe
DESCRIPTION
These are "doing" words that can only be used in the simple, incomplete present tense. There are four types of independent verbs.
Afrikaans auxiliary verbs, which can never stand alone, help independent verbs express time, modality, and form. There are, therefore, three types of auxiliary verbs in Afrikaans.
These verbs can also never stand alone. They're used to link nouns, adjectives, or pronouns with nouns.
The infinitive is a verb that's used together with te or om te. These verbs can be used on their own in a sentence as well.
Let's take a closer look at these types!
A. "Independent Verbs" / Selfstandige OR Hoofwerkwoorde
Hoofwerkwoorde can stand alone in a sentence. As mentioned in the table above, there are four types of hoofwerkwoorde, also called selfstandige werkwoorde, or "independent verbs" in Afrikaans. They are:
"Transitive verbs" (Oorganklike hoofwerkwoorde) AND "Intransitive verbs" (Onoorganklike hoofwerkwoorde)
"Reciprocal verbs" (Wederkerende hoofwerkwoorde)
"Impersonal verbs" (Onpersoonlike hoofwerkwoorde)
1- "Transitive & Intransitive Verbs" / Oorganklike & Onoorganklike Werkwoorde
Like in English, oorganklike hoofwerkwoorde are always followed by an object in a sentence. Or, in other words, it's always clear that the action (depicted by the verb) is "transferred" upon a person or object.
Example: bring / "brings"
Afrikaans: Hy bring die sushi. 
Translation: "He brings the sushi."
Another easy way to identify these types of independent verbs is by trying to answer the "what?" question. As in: "What does he bring?" (Wat bring hy?) If you can't answer this question with a noun or pronoun, the verb is not transitive.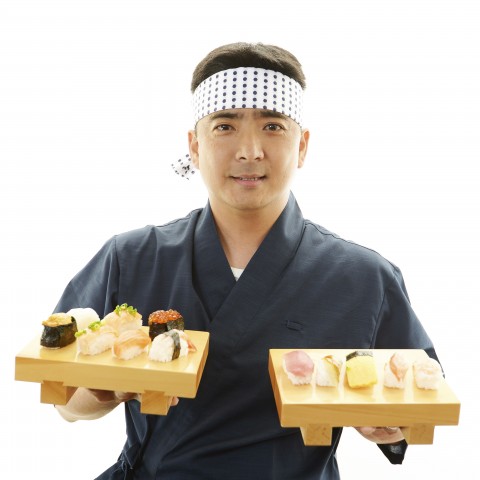 Sentences with "intransitive verbs" (onoorganklike hoofwerkwoorde) don't need an object—usually a noun or a pronoun—to make sense. Or, in other words, there's no "recipient" of the action.
Example: sing / "sings"
Afrikaans: Sy sing.
Translation: "She sings."
Also, an intransitive verb can be identified by a clause that tells more about how the action takes place.
Example: praat / "talk"
Afrikaans: Sy praat te sag op die verhoog.
Translation: "She talks too softly on stage."
However, don't break your head too much about these two types of independent verbs! Most transitive verbs in Afrikaans can be used as intransitive verbs too. 
In fact, there are very few true transitive verbs in Afrikaans! Here are some of them: 
Bring / "Bring"
Haak / "Hook"
Dra / "Carry"
All of the following independent verbs in Afrikaans can be used either as transitives or intransitives.
– Gee / "Give"
– Ontvang / "Receive"
– Gooi / "Throw"
– Eet / "Eat"
– Skink / "Pour"
– Sny / "Cut"
– Hoor / "Hear"
– Skiet / "Shoot"
– Lees / "Read"
– Brei / "Knit"
– Was / "Wash"
– Bel / "Phone"
– Verloor / "Lose"
– Wen / "Win"
– Sit / "Sit"
– Hardloop / "Run"
– Loop / "Walk"
– Ry / "Ride"
– Bestuur / "Drive"
– Vlieg / "Fly"
– Swem / "Swim"
– Staan / "Stand"
– Spring / "Jump"
– Slaap / "Sleep"
– Skryf / "Write"
– Tik / "Type"
– Verf / "Paint"
– Speel / "Play"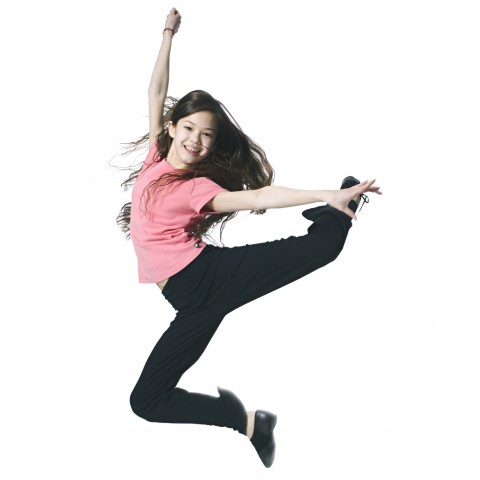 We find these in English too, but they're slightly different in function in Afrikaans. There are two types of reciprocal verbs in Afrikaans: 
a) Toevallig wederkerende hoofwerkwoord / "Incidental reciprocal verb"
b) Noodsaaklik wederkerende hoofwerkwoord / "Imperative reciprocal verb"
A toevallig wederkerende hoofwerkwoord can be transitive. This means that the verb will always be sandwiched between a subject and an object that can, but does not necessarily, refer to the same person. 
Example: was / "washes"
Afrikaans: Hy was hom.
Translation: "He washes him."
In this sentence, the verb was ("wash") can refer to a man who washes himself, or it can refer to a father washing his son, for instance. In other words, it could mean that the action is being done to a second party, which means that the verb is transitive.
The noodsaaklike wederkerende hoofwerkwoord ("imperative reciprocal verb"), however, is always sandwiched between an object and a subject that refers to the same person. There's no doubt that only one person is being referred to here.
Example: verheug / "rejoices"
Afrikaans: Sy verheug haar oor die nuus.
Translation: "She rejoices over the news."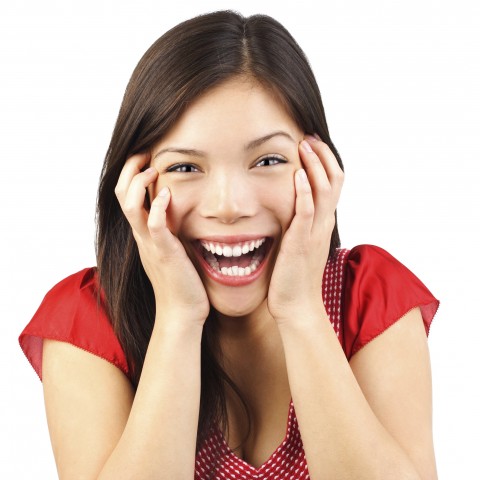 There aren't many of these verbs in Afrikaans, and please note that their English translations aren't always used reciprocally. Below is an Afrikaans verbs list to give you a better idea of these words. Afrikaans verbs with no direct translation to English are bolded.
vererg / "annoyed"
berus / "acquiesces" or "accepts" or "resigns"
beroep / "appeals to"
bekommer / "worry"
bemoei 
There's no direct translation for this word in English. Bemoei can denote interference or inappropriate meddling with something. But it can also refer to taking action or interest in something one is not expected to, such as a charity.
verkyk / "gawks" or "stares in amazement"
verlustig
There's no direct translation for this word either, but it means to take exquisite delight in something, truly savoring the experience.
verstom / "stunned"
begewe / "to embark on" or "to enter into"
Begewe denotes an action with a certain risk, meaning that you're embarking on something potentially dangerous or something that could have a negative outcome.
bevind / "finds"
Misgis / "misjudges"
ontferm / "takes care of" (As in little animals, children, anything vulnerable)
verstout / "ventures to" (Taking bold action that's slightly risky, perhaps even a bit naughty!)
beroem 
This word doesn't have an English translation, and is difficult to describe! It denotes that you have a certain skill you're proud of, almost to the point of being famous for that skill.
This word means something between "to work" and "to campaign" with fervor. It denotes that you put in special, dedicated, and passionate effort into doing something.
aanmatig / "presumes"
steur
No direct translation, but the closest English approximation is probably "to be bothered." Steur means to take notice of something, or to pay attention to it. The word is usually used in this sentence: Moet jou nie daaraan steur nie. / "Don't be bothered by it." or "Pay it no heed."
bedink / "devise"
gedra / "behave"
skaam 
This doesn't have a direct English translation, but it means that you're ashamed of something or someone.
3- "Impersonal verbs" / Onpersoonlike hoofwerkwoorde
Impersonal verbs are, as the name suggests, verbs that don't refer to a specific person or place. 
List:
1. Dit reën en blits. ("There's rain and lightning.")
2. Dit sneeu in die berge. ("It's snowing in the mountains.")
3. Dit hael selde hier by ons. ("It seldom hails here.")
4. Dit spook in daardie huis. ("The house is haunted.")
5. Dit wasem op in die kar. ("Condensation is forming in the car.")
6. Dit word nooit koud nie. ("It never gets cold.")
7. Dit gaan goed. ("It's going well.")
8. Dit is onnodig. ("It's unnecessary.")
An easy way to identify impersonal verbs is by the subject in the sentence, which will always be the impersonal pronoun dit ("it").
Confused and scared yet? Wait until you see the rest! 
No worries, though, because with a bit of consistent practice and some help from AfrikaansPod101, you'll master all of these eventually. There are so many benefits of learning a new language—it's worth sticking with it!
Also, for your convenience, here are other informative blog posts to expand your knowledge of Afrikaans grammar: 
B. "Auxiliary Verbs" / Hulpwerkwoorde
As the name suggests, these verbs help the selfstandige werkwoorde ("independent verbs") in sentences. They help to express time, modality, and form.
1- Hulpwerkwoorde van Tyd / "Auxiliary Verbs of Time"
This is simple. There's only one auxiliary verb in this category: het. Also, the other verb(s) in the sentence gets conjugated with the prefix ge-, such as in gepraat ("spoke").
Ek het gewerk. ("I worked.")
Hulle het fietsgery. ("They cycled.")
Ons het gevlieg. ("We flew.")
2- Hulpwerkwoorde van Wyse OR Modaliteit / "Modal Auxiliary Verbs"
Afrikaans modal verbs modulate the meaning of a sentence in regard to the probability, possibility, necessity, or need of the action taken.
Die vrou kan dit doen. ("The woman can do it.")
Ons mag saam wees. ("We are allowed to be together." OR "We could be together.")
The man moet kosmaak. ("The man must prepare food.")
Hulle probeer 'n vlieër maak. ("They try to make a kite.")
Other modal auxiliary verbs in Afrikaans:
sal / "shall"
wil / "will"
moes
This verb is used to indicate the past tense of moet, and the other verb also gets conjugated with ge-. For example: Hy moes kosgemaak het. ("He should have cooked.")
This Afrikaans verb is always used together with nie, a verbal clause that means "needn't." For example: Julle hoef nie vroeg te kom nie. ("You [plural] don't need to come early.")
3- Hulpwerkwoorde van Vorm / "Auxiliary Verbs of Form"
There are only two of these auxiliary verbs: word and is. They're used to indicate the passive voice.
Die motor word gewas. ("The car is being washed.")
Daardie huis is verkoop. ("The house was sold.")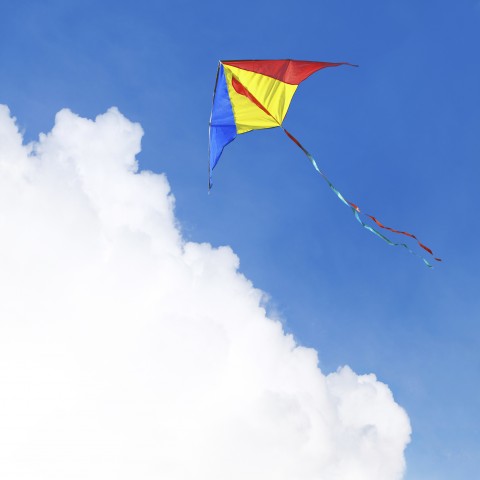 C. Koppelwerkwoorde / "Linking Verbs"
These verbs are used to link nouns, adjectives, or pronouns with other nouns. If used alone in a sentence, the latter won't make sense. For instance:
Die kat is mooi. ("The cat is pretty.")
Hy word groot. ("He is growing up.")
Dit lyk goed. ("That looks good.")
Jy bly mooi. ("You remain attractive.")
Take note: This is not to be confused with bly, which means "live," as in a house. Ons bly lekker in hierdie plekkie literally translates as "We live nicely in this little place," and it means you enjoy living there. This bly is a main or independent verb, since the sentence will still make since if lekker in hierdie plekkie is removed.
Die kind klink moeg. ("The child sounds tired.")
Dit wil voorkom asof sy skuldig is. ("It appears she might be guilty.")
D. Infinitiewe / "Infinitive Verbs"
The infinitive form in Afrikaans is indicated with the use of te and om te together with the verb. The verb can be used alone too, where the infinitive is then implicated.
a) Te and a verb
Die rok is te koop. ("The dress is for sale.")
Die motor is te huur. ("The car is for hire.")
Hulle behoort hulle te skaam. ("They should be ashamed of themselves.")
b) Om te and a verb
Die sanger hou daarvan om te jodel. ("The singer likes to yodel.")
Sy vra hom om wyn te koop. ("She asks him to buy wine.")
Ek is lief om te droom. ("I love dreaming.")
c) Omitting om te (but still implicating it)
Swem is goed. (Instead of Om te swem is goed.) / "Exercise is good."
Die kind leer klavierspeel. (Instead of Die kind leer om klavier te speel.) / "The child learns to play the piano."
Help my die blomme plant. (Instead of Help my om die blomme te plant.) / "Help me plant the flowers."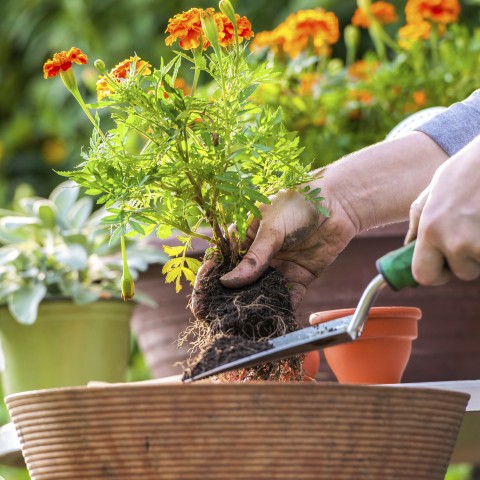 Hopefully you're not too confused! 
Now let's take a look at the basic word order of an Afrikaans sentence to understand where verbs should take their place. 
2. Afrikaans Verbs and Sentence Construction
The popular way to explain this is with the acronym STOMPI. But before you start, the golden rule to remember is this: In any DECLARATIVE sentence (stelsin) in Afrikaans, the first verb follows the subject. 
Now, to unpack STOMPI!
Note: While shortcut learning tools like STOMPI always seem more simple than they are, you'll never be wrong if you stick to this formula! Obviously, the rules change slightly with interrogative, imperative, and exclamatory sentences, but let's start with declaratives. 
Subject or Who/What: 
This is the word indicating the person or thing taking the action, meaning pronouns, nouns, or proper nouns (voornaamwoorde, selfstandige naamwoorde en eiename). Or, in other words, the subject describes who or what is busy acting/doing something. 
Examples of a subject:
Sy
"She"
Die kat 
"The cat"
Marie
"Mary"
Silent V1 or Verb 1:
This one didn't fit into the acronym, ergo its "silent" status! But it's very important to remember that all declarative sentences in Afrikaans have this first verb AFTER the subject. This verb can be an auxiliary verb or a regular or conjugated verb (hulpwerkwoorde, en werkwoorde).
Time word or When:
This always comes after Verb 1, and answers the question "When?" It always mentions a time of day or a number.
Object or Who/What:
This is a noun or something upon which the action is performed. 
Manner – Adverbs (bywoorde):
These describe how something happens. In other words, they describe the action taking place.
Silent V2 or Verb 2:
This verb will mostly appear in future or past tense sentences.
Place or location:
These are words that indicate a place. 
Also called plekwoorde or "place words."
Infinitive:
To do an action.
A. Example of STOMPI in action!
Die kat eet vandag die kos gretig uit die bak om te oorleef.
"Today the cat eagerly eats the food from the bowl to survive."
Subject: die kat ("the cat")
Silent verb 1: eet ("eats")
Time word: vandag ("today")
Object: die kos ("the food")
Manner: gretig ("eagerly")
Place: uit die bak ("from the bowl")
Infinitive: om te oorleef ("to survive")
Do you notice how the verb (Silent Verb 1) follows the subject in this sentence? (The Silent Verb 2 is omitted because this is set in the simple present tense.)
Here's another example:
Stefan het gister die bal baie hard op die tennisbaan geslaan om te wen. 
"Yesterday, Stephen hit the ball very hard on the tennis court to win."
Subject: Stefan ("Stephen")
Silent verb 1: het (The word literally translates as "has," but the sentence is written in the simple past tense. "Has" only gets used in one of the perfect past tenses in English, so it's omitted from this sentence.)
Time word: gister ("yesterday")
Object: die bal ("the ball")
Manner: baie hard ("very hard")
Place: op die tennisbaan ("on the tennis court")
Silent verb 2: geslaan ("hit")
Infinitive: om te wen ("to win")
The sentence above is a simple past tense sentence. As you should see, it contains both Silent Verbs.
3. AfrikaansPod101 Can Help You Master Afrikaans Verbs!
Like any language, all this may seem very daunting to master. Don't fear! We have your back!
Also—why study in ways that are boring and demotivating, when you can learn Afrikaans while having fun?!
That's our entire aim at AfrikaansPod101. Get access to thousands of enjoyable, culturally relevant, and very interesting lessons. 
For instance, check out our page on cracking the Afrikaans writing system in minutes! 
You can also explore and expand your Afrikaans vocabulary with extensive vocab lists, a free online dictionary, and a handy Word of the Day feature. Once you have the 100 Core Afrikaans Words under your belt, buckle up to master the Afrikaans Key Phrase List.
Don't wait—enroll today!
Before you go, let us know in the comments if you think we missed any common Afrikaans verbs in our list, or if you have any questions about conjugation. We look forward to hearing from you!