Nelson Mandela is a respected and well-known person all around the world, and this is especially true for South Africa. It's no surprise that in South Africa, Nelson Mandela is such an admired figure. Because of Nelson Mandela, South Africa became the "Rainbow Nation," a name representing its post-apartheid status.
In this article, we'll be going over Nelson Mandela's life and legacy (including the development of the Mandela Rainbow Nation), as well as common Nelson Mandela Day celebrations.
By learning about this important figure in South Africa's history and development, you're putting the right foot forward in mastering the Afrikaans language. And at AfrikaansPod101.com, we hope to make your learning journey both fun and informative!
1. Who is Nelson Mandela?
Nelson Mandela was South Africa's first black president and also the first president after the termination of apartheid and the first president elected there in a wholly democratic election. He served from 1994 until 1999.
He was also an apartheid abolitionist and a key figure in the battle to end segregation in South Africa. Because he was the first post-apartheid president, his administration was tasked with dismantling the system that institutionalized racism and promoting reconciliation among the races.
The struggle to end apartheid lasted for decades, and although at first Mandela endorsed peaceful protest of the regime, he later co-founded the militant wing of the African National Congress in 1961. The same year, he led a subversion crusade against the government, but was arrested the following year.
After nearly thirty years in prison, he joined the talks with President F.W. de Klerk to eradicate apartheid and set up multiracial elections, which finally took place in 1994.
As the candidate for the African National Congress, Mandela was voted into office. During his administration, he also led the Government of National Unity, which propagated a new constitution for the country.
2. When is Nelson Mandela Day?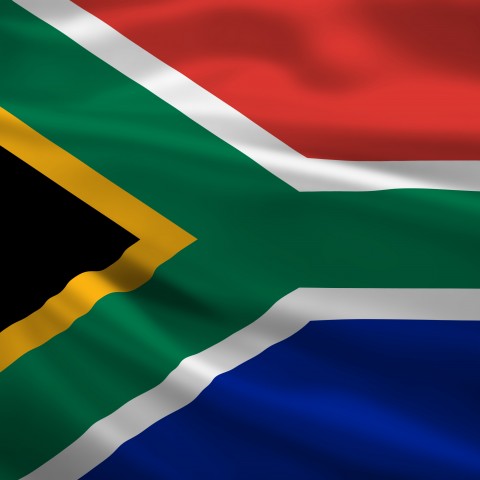 Each year on 18 July, Nelson Mandela Day is celebrated, on the same date of Mandela's birthday.
3. How is Nelson Mandela Day Celebrated?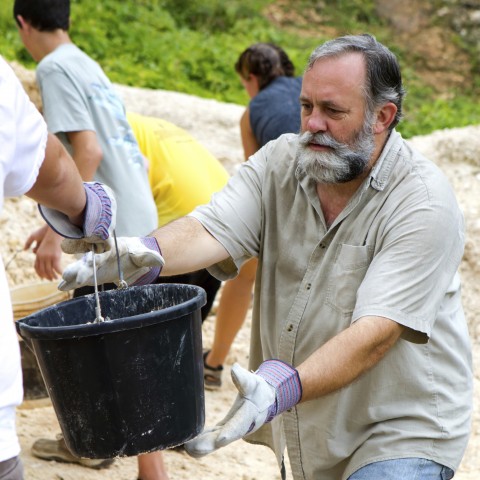 Though not a public holiday, Nelson Mandela Day celebrations abide in many countries, including South Africa.
When looking into traditions and celebrations on this day, first ask yourself "How did Nelson Mandela change South Africa?" In many ways, it was his striving for peace and harmony, as well as his determination to make South Africa a place of total equality and freedom, that allowed him to create the legacy he did for the country.
This in mind, many people choose to participate in volunteer work on this day. Further, organizations hold events to commemorate Nelson Mandela and his legacy, as well as encourage people to continue the pursuits he began for the country.
4. The Rivonia Trial
Read the Afrikaans text below to learn about the Rivonia Trial, and find the English translation directly below it.
—
Die Rivonia Verhoor het geduur vanaf 1963 tot 1964 in Suid-Afrika en buiten Nelson Mandela, was daar ook 'n lang lys van mense wat aangekla is van en skuldig bevind is aan aanklagte van sameswering om die regering te saboteer en gevonnis is tot lewenslange tronkstraf. Die verhoor het sy naam gekry van die Johannesburg-voorstad Rivonia waar Mandela en die ander leiers van die revolusie gearresteer is. Dokumente wat verband hou met hul pogings is ook ontdek by Liliesleaf Farm. Die African National Congress het weggekruip op die plaas. Mandela het verskuif na die plaas toe in 1961 en polisie ontduik vir tyd lank onder die skyn van 'n kok en tuinier genaamd David Motsam.
—
The Rivonia Trial lasted from 1963 until 1964 in South Africa, and in addition to Nelson Mandela, there was also a long list of people who were accused and convicted on charges of conspiracy to sabotage the government and sentenced to life in prison. The trial got its name from the Johannesburg suburb of Rivonia where Mandela and the other revolution leaders were arrested. Documents relating to their efforts were also discovered there at Liliesleaf Farm. The African National Congress hid out at the farm. Mandela moved to the farm in 1961 and evaded police for a time under the guise of a cook and gardener named David Motsam.
5. Vocabulary You Should Know for Nelson Mandela Day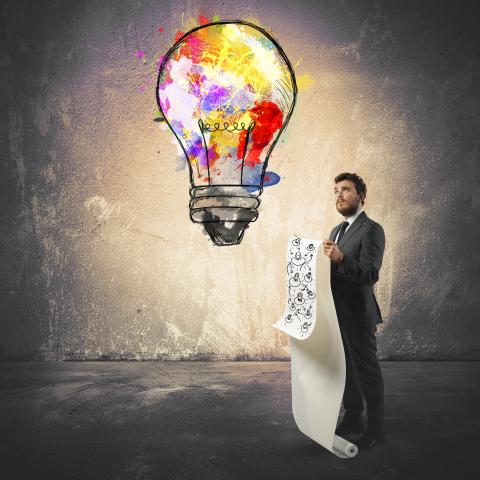 Here's some vocabulary you should know for Nelson Mandela Day!
Verander — "Change"
Regte — "Right"
Vryheid — "Freedom"
Versoening — "Reconciliation"
Inspireer — "Inspire"
Geregtigheid — "Justice"
Leierskap — "Leadership"
Diens — "Service"
Bemagtiging — "Empowerment"
Reënboog nasie — "Rainbow nation"
Impak — "Impact"
Omskep — "Transform"
To hear each vocabulary word pronounced, check out our Afrikaans Nelson Mandela Day vocabulary list!
Conclusion
We hope you enjoyed learning about Nelson Mandela Day with us! Did you learn anything new about Nelson Mandela? Let us know in the comments! We look forward to hearing your thoughts.
To continue learning Afrikaans, explore AfrikaansPod101.com and take advantage of our fun and practical learning tools! Read more insightful blog posts like this one, study free Afrikaans vocabulary lists, and make the most of your time with our mobile applications! By upgrading to Premium Plus, you can also begin using our MyTeacher program with a more personalized learning plan and your own Afrikaans teacher!
Know that the hard work and effort that you're putting into your language studies will pay off, and you'll be speaking, writing, and reading Afrikaans like a native speaker before you know it! AfrikaansPod101 will be here with you on each step of your journey to Afrikaans mastery!